After listener Alex does an AMAZING job of kicking off the show, Beth Kobliner drops by the basement to talk about financial education for children. What should you teach kids? When should you start? What basics are more important than others? What about allowances, family meetings, and using apps? We'll talk about this and more with Beth on today's podcast!
Also, in our headlines segment, we'll compare the money habits of Europeans and Americans (and share an important point no matter which side of the pond you're on), then we'll share information for our American listeners about the fast-approaching tax day. What's different this year? A few things, and we'll share them on the show.
Today we throw out the Haven Life line to Orvis, who distracts himself from machining puppets long enough to ask us whether he should use USA-based tax shelters if he doesn't plan on retiring here. We also answer a listener letter, share some trivia, and more!
Special thanks to  SoFi and Magnify Money for sponsoring our show!
Subscribe below.

Show Notes:
<> Open
From student loans to personal loans and mortgages, lower your interest rate with a strategy involving SoFi. You need a good credit score to qualify.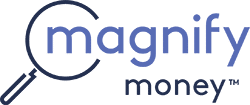 Compare checking, savings, credit cards, and loans before switching. Magnify Money makes it super easy to compare, switch and save.
<5:40>Headlines
<12:38>Beth Kobliner

Check out Beth's site at: Beth Kobliner 
Follow Beth on Twitter: @BethKobliner
Check out Beth's new book: Make Your Kid a Money Genius
<>Doug's Trivia
What year did Sesame Street first appear on television?
<38:23> Haven Life Line
Need life insurance? You could be insured in 20 minutes or less and build your family's safety net for the future. Use StackingBenjamins.com/HavenLife to calculate how much you need and apply.
Orvis asks: How will working and retiring outside the U.S. affect his financial plans?
<43:27> A Letter From the Mailbag
Harry asks if we are familiar with the trading platform "Robin Hood."
Need help with your financial plan? Use this link to schedule a meeting with OG: StackingBenjamins.com/OG
<> Join us Wednesday
David Pogue will be sitting across the rickety card table talking it up with Joe.
SaveSave
✕
Join 9K+ Stackers improving their money savvy.