Struggle to keep your budget in check at the grocery store? Tracie Fobes, the Penny Pinchin' Mom, joins us to help you create a plan and execute it at the grocery store. You'll save money (and maybe your sanity) by listening to today's show!
Plus, our headlines segment features a discussion about hedge funds and really, really rich people. We throw out the Haven Life line to Dave, who wonders if The Simpsons and our show are somehow related, answer a letter from Luke about estate planning, and more!
Special thanks to  SoFi and Magnify Money for sponsoring our show!
Subscribe below.

Show Notes:
<> Open
From student loans to personal loans and mortgages, lower your interest rate with a strategy involving SoFi. You need a good credit score to qualify.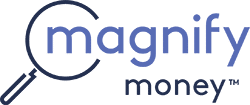 Compare checking, savings, credit cards, and loans before switching. Magnify Money makes it super easy to compare, switch and save.
<5:11>Headlines
<16:37>Tracie Fobes: Saving BIG At The Grocery Store

Check out Tracie's site at: Penny Pinchin Mom
Follow Tracie on Twitter: @PennyPinchinMom
<35:49>Doug's Trivia
According to the USDA, how much should a family of four spend on a moderately priced basket of groceries each week?
<41:54> Haven Life Line
Need life insurance? You could be insured in 20 minutes or less and build your family's safety net for the future. Use StackingBenjamins.com/HavenLife to calculate how much you need and apply.
Dave asks: Do we have a listener who writes for The Simpsons?
<44:46> A Letter From the Mailbag
Luke wonders about estate planning and where to keep a list of his assets.
Need help with your financial plan? Use this link to schedule a meeting with OG: StackingBenjamins.com/OG
<> Join us Friday
We'll talk insurance AND Joe will be covering SUM180 on our Freshbooks FinTech Segment.
SaveSave
✕
Join 9K+ Stackers improving their money savvy.