Today we tackle the ugly duckling of the financial industry: the hated annuity. Why ARE they so hated? Can you find a way to use an annuity effectively? We'll try our best to each come up with FIVE ways an annuity might be the right solution for your problem.
In headlines we tackle the Panama Papers and new DOL fiduciary ruling fallout. How do either of these impact your plan? We'll discuss. Also, we have a great question from Scott on the Quotacy hotline about international investing, your letters, Doug's trivia and more.
Thanks to MagnifyMoney.com and SoFi for sponsoring our podcast!
Subscribe below.

Show Notes:
<> Open

From student loans to personal loans and mortgages, lower your interest rate with a strategy involving SoFi. You need a good credit score to qualify.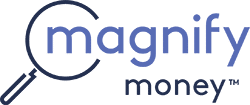 Compare checking, savings, credit cards, and loans before switching. Magnify Money makes it super easy to compare, switch and save.
<4:40>Headlines
<12:10>Top 5 Uses For An Annuity
<26:42>Doug's Trivia
In what country was the world's first paper money created?
<31:30>Quotacy Hotline
Why spend hours with a cheesy salesman when in minutes you can find out how much insurance you need AND get quotes from 17 of the largest companies? Check out Quotacy.com for life and disability insurance.

Scott: Domestic, International, Bonds….isn't the S&P 500 also international?
<35:50> Letters
Anonymous Student – Wants to become a financial advisor – what should he do?
Drew – How did we start our blog?
Jeff – Looking for a HELOC comparison site.
<>Join us Friday
Our three awesome contributors are all on the show together to talk about a variety of financial topics…it's ALWAYS crazy when we have Paula, Greg and Len together!
SaveSave
✕
Join 9K+ Stackers improving their money savvy.