What are the best ways to invest? In a recent piece, Ramit Sethi (I Will Teach You To Be Rich) detailed what he thinks are the four best starting points for people in their 20's. Are they the best? We're excited that Investment News' 40 Under 40 honoree Eric Roberge joins Paula Pant from Afford Anything and Joe to tackle all four of Ramit's strategies.
Of course, that isn't all. Next we discuss the active vs. passive investment debate. Which is better? A recent piece says that this particular debate isn't the right one to have. Instead, we should talk about what's right for the investor, based on their beliefs and their needs. Do you agree? Does our roundtable agree? You'll find out today!
We finish off our discussion with a rousing debate about another crazy Marketwatch.com Moneyologist question. Today's question? If your boss asks you to take a roommate, should you charge the person rent? …that's not all of the question, but we get some GREAT answers from our roundtable participants.
In our Friday FinTech segment, JJ Ramberg from Gumdrop joins us. Are you back to school shopping? Searching for great deals? Hoping to also help some charitable causes? We'll show you how Gumdrop works on all of those fronts today!
Thanks to MagnifyMoney.com and FamZoo.com for sponsoring our show, and thanks also to everyone who's visited Amazon.com using our link!
Subscribe below:

Show Notes:
<> Open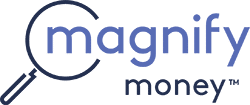 Compare checking, savings, credit cards, and loans before switching. Magnify Money makes it super easy to compare, switch and save.

Prepare your kids for a world of money based on plastic. Track their spending, help them learn about interest and appreciation, even shut off their card if necessary. Learn about pre-paid debit cards and financial tools to prepare kids for the financial jungle.
<>Today's Roundtable Contributors/Our Topics
Eric Roberge
Check out Eric's site at: BeyondYourHammock.com
Drop a line on Twitter at: @beyondfinances
Paula Pant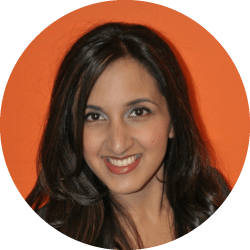 Check out Paula's site at: AffordAnything.com
Follow Paula on Twitter: @AffordAnything
Our Topics
<> Friday FinTech Segment: Gumdrop
Gumdrop is a browser extension that not only automatically applies coupons at online checkouts after you've finished shopping, but also a portion of what you spend will be donated to a charity or school of your choice at participating stores.
That's about all the excuse we needed to order those bottle rockets that's been siting in our Amazon cart this past week.
<> Join Us Monday
We are dedicating our Monday episode to… you, the listener! We'll be covering a host of letters, but our hot topic for the show? "How should you be investing your retirement funds?"
Tune in for another week of your favorite basement podcast.
SaveSave
✕
Join 9K+ Stackers improving their money savvy.