It's a huge weekend for gamblers. People bet on everything in "the big game" from the final score to the commercials. But there can be a dark side, and Joe Gagliano, author of No Grey Areas, is here to share a few tales from his tell-all book. While many people have bet a few times, Joe engineered the biggest gambling scandal in NCAA history, the Arizona State point shaving. How did Joe start down the slippery slope to big-time sports fixing? What's going on with games like Draft Kings? We'll talk about the dirty underbelly of gambling on today's podcast!
Plus, in our headlines segment we'll not only teach you a REALLY important French phrase, but we'll also save some time to talk about something a little less controversial going on in the US government…retirement plan reform. We throw out the Haven Life line to Ryan, who wants to know about how many stocks and bonds he should have in his portfolio, and we answer a letter from Joey, who we're fairly certain is trying to invite us to his wedding…but disguises it has a question about transferring property. Throw in Doug's trivia and some other surprises, and you've got a great "big game" episode.
Special thanks to  SoFi and Magnify Money for sponsoring our show!
Subscribe below.

Show Notes:
<> Open
From student loans to personal loans and mortgages, lower your interest rate with a strategy involving SoFi. You need a good credit score to qualify.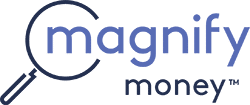 Compare checking, savings, credit cards, and loans before switching. Magnify Money makes it super easy to compare, switch and save.
<6:13>Headlines
Devin's French Lesson!

Thanks to Devin Carroll for playing this game with us.
You'll find Devin's BIG PICTURE RETIREMENT podcast wherever you listen to podcasts
<12:39>Joe Gagliano: No Grey Areas

Check out Joe's website: No Grey Areas
Purchase Joe's book from the Stacking Benjamins Amazon store!
<34:04>Doug's Trivia
How many THOUSANDS of dollars do experts think you'll spend, all in, including a ticket, hotel, food, and air fare to Houston and back if you attend the big game?
<39:39> Haven Life Line
Need life insurance? You could be insured in 20 minutes or less and build your family's safety net for the future. Use StackingBenjamins.com/HavenLife to calculate how much you need and apply.
Ryan asks if it's okay to have all stocks in an investment account.
<44:22> A Letter From the Mailbag
Joey asks us about retitling a house after getting married.
Need help with your financial plan? Use this link to schedule a meeting with OG: StackingBenjamins.com/OG
<> Join us Friday
Eric Berger from CardCash is coming to the FreshBooks FinTech Segment!
SaveSave
✕
Join 9K+ Stackers improving their money savvy.