Not sure how to best use your 401k plan to stack some B's? Today the man many call the "father of the 401k," Ted Benna, joins us to share not just how he created the first 401k plan, but he'll also share some great tips for ensuring you are getting the maximum benefit from every contribution.
During our headline, we talk about the wild ride that is NFTs. Who has the right to create and sell an NFT? Apparently not Quentin Tarantino. Listen to find out why he is being sued. Then we'll answer Nathan's question about his commercial mortgages. He wants to pay off one of them but which one should he pay first?
Enjoy!
---
Our Headlines
---
Our TikTok Minute
---
Ted Benna
Big thanks to Ted Benna for joining us today. To learn more about Ted, visit his website and get a copy of his book, 401(k)S & IRAs for Dummies.
Watch the full interview with Joe and Ted below:
---
Doug's Trivia
Investopedia has a list of the average 401(k) balances by the decade of age, 20s, 30s, 40s, 50s, etc. If I said that one of these groups should have $38,400 in their 401K…which group would it be?
---
MagnifyMoney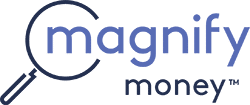 Thanks to MagnifyMoney.com for sponsoring Stacking Benjamins. MagnifyMoney.com saves users on average $450 when they compare, ditch, switch and save on credit cards, student loan refinancing, checking, savings, and more. Check out MagnifyMoney.com for your savings.
Nathan has three commercial mortgages and is planning to sell his current house next year. He wants to know which of the three commercial mortgages he should pay off with the proceeds.
---
Want more than just the show notes? How about a guide with STACKS of related, deeper links?
Check out The Stacker, our email that comes with every Monday and Wednesday episode, PLUS a list of more than 19 of the top money lessons Joe's learned over his own life about money. From credit to cash reserves, and insurances to investing, we'll tackle all of these. Head to StackingBenjamins.com/STACKER to sign up (it's free and we will never give away your email to others).
---
Written by: Brooke Miller
Miss our last show? Listen here: Our Top 5 Board Games for Families + Franklin's Fortune
✕
Join 9K+ Stackers improving their money savvy.