Tanja Hester realized at a young age that even though she loved her career, she was still helping an organization chase THEIR goals instead of her own, and that's when her plan to make work optional was hatched. On today's show she'll talk about not only her story, but also about how she and her husband tracked their progress (dual spreadsheets!), discussed the timing of leaving, and downsizing her lifestyle. She also shares potential struggles she sees down the line, like rising health care costs. Whether you wish to retire early, or just retire someday, this is an interview for you.
Plus, attorney Leslie Tayne will help us answer the Haven Life line call for help from Vince, who is worried that his mother is going to be on the hook for some loans she's co-signed. How does she remove herself if the main signer is nowhere to be found?
In our headlines segment, we'll discuss 401(k) jargon. What terms do you must struggle with? We'll also share some advice for the upcoming Valentine's day holiday.
And don't worry… we'll still have time for Doug's trivia.
Thanks to MagnifyMoney.com for sponsoring Stacking Benjamins. MagnifyMoney.com saves users on average $450 when they compare, ditch, switch and save on credit cards, student loan refinancing, checking, savings and more. Check out MagnifyMoney.com for your savings.
Show Notes:
Open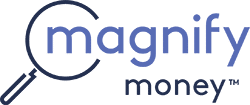 Compare checking, savings, credit cards, and loans before switching. Magnify Money makes it super easy to compare, switch and save.
<5:39> Headlines
401(k) jargon that most confuses clients (Investment News)
<23:09> Tanja Hester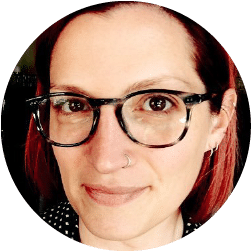 Check out the podcast: TheFairerCents.com
Follow Tanja and the podcast on Twitter:
Looking for Tanya's new book? Click here: Work Optional: Retire Early the Non-Penny-Pinching Way.
<42:53> Doug's Trivia
What basic necessity of life did Edison often shun in favor of his work?
<50:00> Haven Life Line

Need life insurance? You could be insured in 20 minutes or less and build your family's safety net for the future. Use StackingBenjamins.com/HavenLife to calculate how much you need and apply.
Vince's mother cosigned on student loans for her great niece. After some big life issues, the niece has racked up over $40,000 of student loans and has dropped out from school, leaving Vince's mother on the hook. Is there any recourse?
We're giving a BIG thanks to Leslie Tayne for helping us out with answering Vince's questions. Do you need assistance with debt or repayment? Need to know more on how it impacts you? Check out more from Leslie below.
<1:01:08> Letters
Need help with your financial plan? Use this link to schedule a meeting with OG: StackingBenjamins.com/OG
Anne and her husband are in the market for a financial advisor. How do they start looking for the right one that'll meet their needs?
Join us Wednesday!
✕
Join 9K+ Stackers improving their money savvy.