How's your portfolio performing? Are your funds not performing as you'd hoped? Today we'll help you figure out how recent economic conditions, investing trends, and different asset classes affect your success!
A few weeks ago, we held an awesome live Stack event on YouTube with Dr. Apollo Lupescu from Dimensional Funds where he dove into inflation, current market trends and the overall economy. He also answered some listener's questions live! Today, you'll hear that discussion in it's entirety. After Dr. Lupescu, we finished out the event with OG answering additional financial questions from viewers. It was a great event so we are replaying it for you today for those who missed it.
If you weren't notified of the Stack event ahead of time and would like to be included for our fall event, sign up for our free guide to the show here. In addition to exciting news and updates for upcoming events like the Stack, you'll also get the Monday and Wednesday show guides that are packed with lots of information on the topics we discuss in the shows and Joe's money lessons.
Enjoy!
---
We couldn't bring you three shows a week without our sponsors!
Discover
A big thanks to Discover for supporting Stacking Benjamins! Discover matches all the cash back you earn on your credit card at the end of your first year automatically with no limit on how much you can earn. Learn more at Discover.com/yes.
Geico
Whether you rent or own, Geico makes it EASY to bundle home and car insurance. Go to Geico.com today.
---
Our Guest
Dr. Apollo Lupescu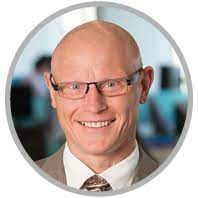 Thank you again to Dr. Apollo Lupescu for joining us for our STACK event and sharing insights on inflation, the economy, and current viewpoints. If you want to learn more about Dr. Lupescu and Dimensional Funds in general, visit their website. To see the video version of the Stack, check out our YouTube page.


---
Doug's Trivia
How many singles did Madonna release during her career?
MagnifyMoney Voicemail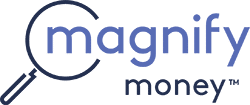 Thanks to MagnifyMoney.com for sponsoring Stacking Benjamins. MagnifyMoney.com saves users on average $450 when they compare, ditch, switch and save on credit cards, student loan refinancing, checking, savings and more. Check out MagnifyMoney.com for your savings.
---
A big thanks to Dr. Apollo Lupescu for joining us for our Stack event!
Miss our last show? Check it out here: What Should We Focus on First? (with Eric Brotman) + Why Your Advisor Doesn't Text
Written by: Brooke Miller
✕
Join 9K+ Stackers improving their money savvy.