What would happen if you lost more than $50,000 that was meant for your first home? Shannyn Allen lived that harrowing nightmare and she's going to share the story today. She unknowingly handed a hacker $50,000 , and will share the mistakes that were made around her situation, and will also let you know the steps YOU should take if you're even in a similar situation. It's a raw, horrifying story, and also one of the longest interviews we've done on Stacking Benjamins in a long, long time.
In our headline segment we talk about Beyonce and Jay-Z. It appears they're spending money like they're….Beyonce and Jay-Z. What does that have to do with you? We'll share that on today's show. Also, Jamie Wise from the Buzz Indexes shares with us some welcome news about oil prices. Are we seeing the lows in oil? He'll share the wisdom of social media chatter on today's podcast.
Of course, that's not all. Doug has yet another hare-brained scheme to become wealthy….but still has time to share some trivia. We'll also throw out the Haven Life Line to Nikki, who asks an existential question about money and goals, plus answer a letter from Jason about the Roth IRA.
Special thanks to M1Finance for sponsoring our show! We couldn't do any of this without the support of these awesome companies.
Subscribe below.

Show Notes:
<> Open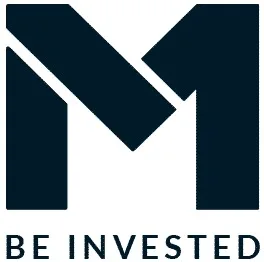 Why compromise with investments when you can use an intuitive, easy-to-use, robust platform? M1Finance combines the power of automated investing platforms with the flexibility of do-it-yourself but more expensive brokers. Be Invested.
<> Headlines
Jamie Wise – BUZZ Indexes – Check out BUZZ Index here.
<>Shannyn Allen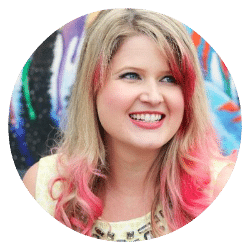 <>Doug's Trivia
How much of a percentage did the number of consumers affected by fraud and identity theft rise from 2015 to 2016?
<57:19> Haven Life Line
Nikki is 40 years old and has a ten year old kid. Due to the grandparents, the future college payments aren't on issue. Nikki wants to know if it is financially sound to go back to school and and further her education from an associates to the BA that is required for her dream job.
Need life insurance? You could be insured in 20 minutes or less and build your family's safety net for the future. Use StackingBenjamins.com/HavenLife to calculate how much you need and apply.
<> A Letter From the Mailbag
Jason wants to start withdrawing from his Roth early. Are there any loopholes he can take advantage of to withdraw tax and penalty free?
Need help with your financial plan? Use this link to schedule a meeting with OG: StackingBenjamins.com/OG
<> Join us Wednesday
Unless a massive asteroid comes barreling down on our dear planet, we're going to be celebrating our 500th episode on Wednesday.
What are our biggest money lessons after all this time? Tune in to find out.
✕
Join 9K+ Stackers improving their money savvy.