How many mistakes did YOU make buying your last home? Before you make another, Scott Trench and Mindy Jensen from Bigger Pockets Money join us to drop the knowledge you should know before making your next home purchase. They'll discuss the cost tradeoff you need to consider between renting and buying, the exit strategies you have to weigh before making any purchase, and detail how to set yourself up for a rock-solid home buying experience. Plus, you'll see how Mindy pocketed a $300k profit off her home renovations, tax-free.
Cryptocurrency illegal?
We'll start our headlines discussing India's possible banning of cryptocurrency. While nothing is yet set in stone, it's a good example of why it's important to keep your retirement funds diversified, no matter how lucrative one type of investment may appear. The only thing that's for certain is that if there's a way to make money off of it, you can bet Uncle Sam (or any government) is going to find a way to share in the pie.
2021 – The Year of the CFO
We'll start with a piece about a possible market crash (spoiler: yes, eventually), and quickly pivot to a discussion on how careful you need to be this year about growth statistics from companies. With the year that was 2020, it's no wonder companies are loud and proud about their expected growth in 2021. Don't get us wrong, we're excited about positive news, but as an investor, you can't only rely on fancy numbers.
What to do with all this money?
We'll finish the show with a call from Seth, who recently bought a home. After his monthly expenses and investing Seth has about $2,000 leftover each month in savings. With Seth's emergency fund already fully funded, he asks: should he allocate the extra cash to paying off his mortgage, or use the money to fund additional investments? We'll give Seth some advice that'll work for every raise he gets, expected or not.
Enjoy!
---
We couldn't bring you three shows a week without our sponsors!
Navy Federal Credit Union
If you're an active duty service member, veteran, D-O-D civilian, or military family member, you can join Navy Federal. That means if you've served in any branch of the military–you can join Navy Federal Credit Union. You could pay no fees, get low rates and rate discounts, plus earn cash back and grow your savings. Visit NavyFederal.org for more information.
Talking Real Money
Co-hosts Don McDonald and Tom Cock deliver straight forward, honest, advice on building the wealth you need for a more secure future. You can listen in wherever you listen to podcasts, or at TalkingRealMoney.com.
True Underdog Podcast
Learn about failure, entrepreneurship, and about never quitting or making excuses. Checkout True Underdog podcast at TrueUnderdog.com or anywhere you get your podcasts.
---
Is Cryptocurrency Being Reined In?
2021: Year of the CFO
---
Scott Trench & Mindy Jensen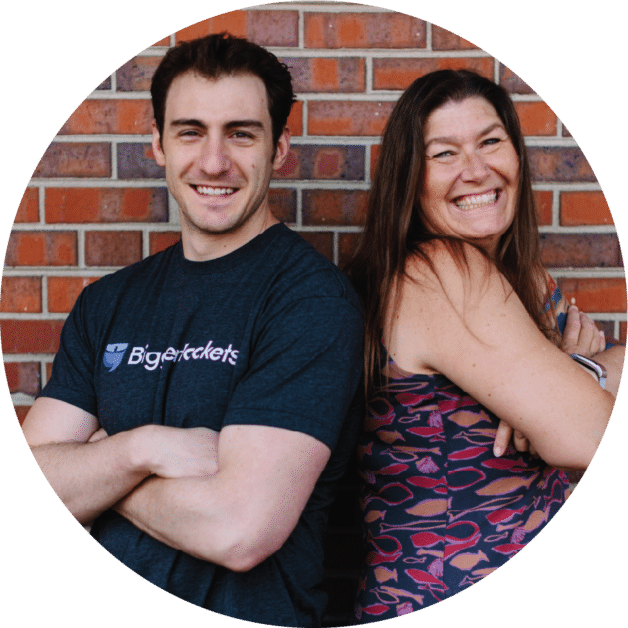 A big thanks to Scott Trench and Mindy Jensen for joining us today! You can find more from Scott and Mindy at BiggerPockets.com, or on the BiggerPockets YouTube channel:
Plus, for those of you who want more advice on the do's-and-dont's of home buying, you can purchase Scott and Mindy's book here: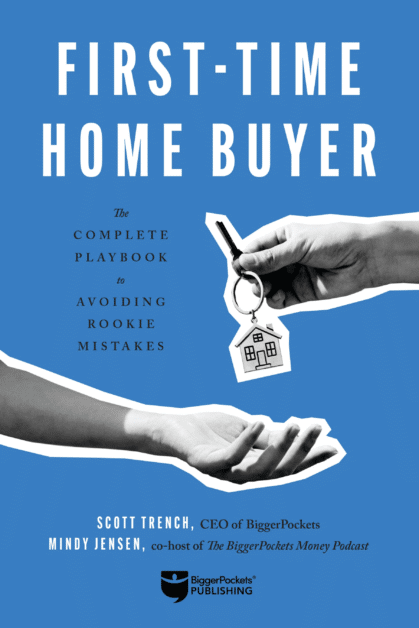 ---
Doug's Trivia
Doug's going retro-tech with today's trivia. On this date in 1993, The Intel Corporation produced the first Pentium microprocessor computer chip. Intel co-Founder, Gordon Moore, is also famous for a concept called "Moore's Law." Here's the question:
---
Seth wants some advice on how to allocate an extra $2,000 in his budget. He bought his home 6 months ago. Seth asks: should he push the $2,000 towards his mortgage, or use it for additional investment opportunities?
---
Written by: Richie Rutter-Reese
You can listen to a previous BiggerPockets interview here: Real Estate Investing Basics (w/ BiggerPockets)
Did you love today's show? Share it below!
✕
Join 9K+ Stackers improving their money savvy.