Thinking about getting into real estate? We're bringing down two fantastic guests who are excited to deliver what you need to know about investing in real estate: from the BiggerPockets real estate community and podcast, we're talking to Josh Dorkin and Brandon Turner.
And in our headlines segment, another advisor is going fee only… but probably not for the reasons you think. Plus, we'll throw our the Haven Life Line to Nick, who wants to know more about what an "inverted yield curve." Should Nick be worried? And in our letters segment, Erika missed out on really investing in her 20's while she was getting her P.hD. and doing her post-doc studies. She's making money now and is looking into getting a house in the next few years. Can we give her some help on finding a good advisor for her situation?
Thanks to MagnifyMoney.com for sponsoring Stacking Benjamins. MagnifyMoney.com saves users on average $450 when they compare, ditch, switch and save on credit cards, student loan refinancing, checking, savings and more. Check out MagnifyMoney.com for your savings.
Thanks also to the Safe For Work podcast for supporting SB. Find Safe For Work wherever you're listening to this show!
Show Notes:
<> Open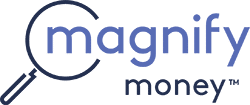 Compare checking, savings, credit cards, and loans before switching. Magnify Money makes it super easy to compare, switch and save.
<> Headlines
<> Bigger Pockets
Joshua Dorkin
Follow Joshua on Twitter: @jrdorkin
Brandon Turner
Follow Brandon on Twitter: @BrandonAtBP
Check out BiggerPockets at: BiggerPockets.com
Follow BiggerPockets on Twitter: @BiggerPockets
<> Doug's Trivia
How old was Wayne Gretzky when he became the youngest player to score 1000 points?
Haven Life Line

Need life insurance? You could be insured in 20 minutes or less and build your family's safety net for the future. Use StackingBenjamins.com/HavenLife to calculate how much you need and apply.
Nick wants to know more about the inverted yield curve, which he's been hearing about in the news. Should we be worried?
<> Letters
Erika was 29 by the time she finished with all of her schooling (including her Ph.D. and post-doc studies.) She's about to become debt-free and wants to buy a house in the next few years. She wants to hire a financial adviser, but every Erika has the impression the advisors in her area are looking for wealthy clients with built-up investments. What's Erika to do?
Need help with your financial plan? Use this link to schedule a meeting with OG: StackingBenjamins.com/OG
Join us Wednesday!
✕
Join 9K+ Stackers improving their money savvy.