What is your tipping etiquette? Tipping at restaurants is more straightforward than tipping at a coffee shop or when you order takeout. Even more complicated is tipping for services like hair salons or your trash service provider. How do you determine how much to tip and when? Our roundtable today shares their thoughts. Barbara Sloan (Tipped Finance), Len Penzo (len penzo dot com), and OG join us to talk about their tipping habits. They also talk about tipping in unusual situations and what to do when someone swings the iPad around for you to add a tip. And, of course, Doug will continue his tipping-themed trivia for our annual competition.
Deeper dives with curated links, topics, and discussions are in our newsletter, The 201, available at StackingBenjamins.com/201
Enjoy!
---
Our Topic: Tipping Etiquette
Holiday Tipping Guide: Who to Tip and How Much (US News)
Watch the full episode on our YouTube page:
Our Contributors
A big thanks to our contributors! You can check out more links for our guests below.
Barbara Sloan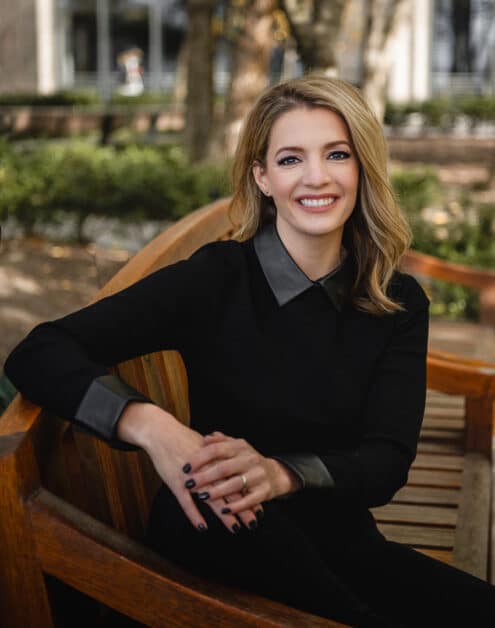 Another thanks to Barbara Sloan for joining our contributors this week. Learn more about Barbara at her website and grab a copy of her new book Tipped: The life changing guide to financial freedom for waitresses, bartenders, strippers, and all other service industry professionals.
Len Penzo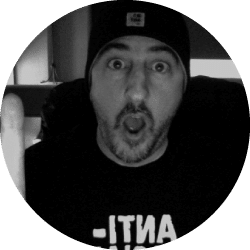 Visit Len Penzo dot Com for the off-beat personal finance blog for responsible people.
OG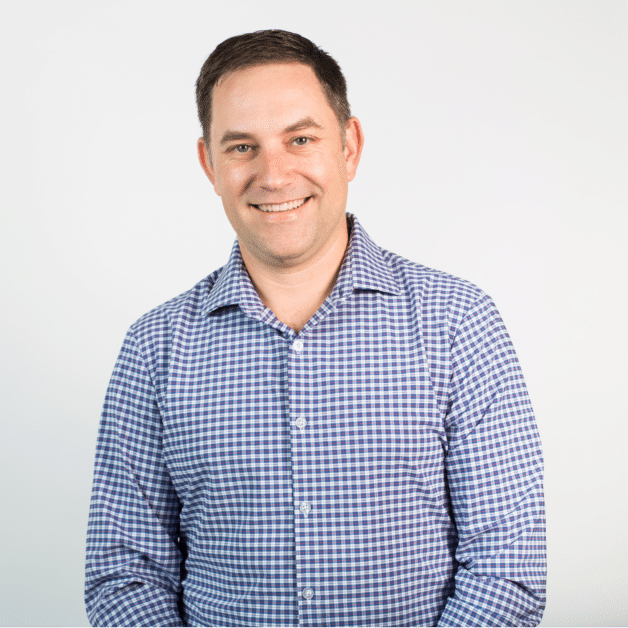 For more on OG and his firm's page, click here.
---
Doug's Game Show Trivia
What is the average tip people leave their hairdresser?
---
A big thanks to our contributors for sharing their thoughts on tipping!
Miss our last show? Check it out here: Declutter Your Way To Happiness (with Tracy McCubbin)
Written by: Brooke Miller
---
Prefer to read the transcript of the show? Read on below:
Doug: Live from Joe's mom's basement. It's the Stacking Benjamin Benjamins Show.
I'm Joe's. Do you tip? I'm
Joe: all for it, but apparently we have to now,
Doug: anytime there's an iPad and an overly watchful counter worker involved to help you figure out the tipping and just the tipping today, we welcome Barbara Sloan. We'll discuss not only regular tipping but holiday tipping as well and how to budget if you work on tips.
Plus a man who has all the hottest tips from len penso.com. It's your server. Nah, it's just Lenzo coming in hot as well. We welcome the Cow Tipping Champion og. Not only will they talk all thing tips, they'll all go head to head in my tiptop trivia. And now a guy who's got all the tips and is generous with.
Especially if the server gives him extra milk. It's Joe Woo, Saul-Sehy.
Joe: And a Happy Friday to you stackers. I'm Joe Saul-Sehy, average Joe Money on Twitter. And you know what? Here, as we launch into the first full week of December, man, it's gonna be time to really think a lot about these holiday tips. So we thought it's also a great time for the ultimate. Stacky Benjamins Tipping Guide, and we got a great discussion plan.
Let's start off with the gentleman across the card table from me. The guy who likes to over tip. I know that because I've been out with him before and he's a generous tipper. Mr. OGs here. How are you man? I am
OG: very much so.
Joe: Yep. Yeah. Were you always a generous tipper though?
OG: Well, I mean, not before I had a whole bunch of money.
No, probably not. But, um, that's like a
Joe: flex. Do you see that? Flex
Doug: Joe? I've been with him when he does that too. And have you noticed that he always finds a way to make sure we know he's a generous tipper?
Joe: That's right.
OG: Yes. I did a lowkey last week. We were out for dinner. We had a, uh, work event, and I'm using air quotes, but the IRS is listening.
A hundred percent was a work event where, uh, a whole bunch of, uh, firm owners got together and we, we have a. Kind of a conference together. But anyways, um, we were at dinner and I kind of just put a little something underneath my glass as I went to walk away, you know, we were done. Everybody else was, was outta there and somebody caught it and they're like, Hey, I saw what you
Joe: did there.
That's pretty cool. Yeah. And now, and now our whole audience knows. So, Doug, back to your point, he still makes sure he gets it in . It's a weird flex. Let's go deep under Los Angeles, where our good friend Le Penso, I think joins us. How are you? I'm still recovering
Len: from Thanksgiving dinner. Let me tell
Joe: you.
Oh my goodness, you sleep all week leading up to this.
Len: I, I certainly did, and I, I think I forgot to tell you, you know, when I was, I was cooking dinner and I really thought it was gonna be a disaster. I've got everything on the table and everybody started eating it and they loved it. So it actually turned out it was much to do about stuffing.
Joe: Every week, every week, every, every time. Just, I'm so glad you're here, Len. I like it. Makes my joke seem just awesome. Yes. And wondering what the hell she's doing here. The woman behind tip finance.com and the author of the brand new hit book. Barbara Sloan joins us. How are you?
Barbara Sloan: Hi. I'm so excited to be in the basement.
This is awesome. Thanks
Joe: for having me. It's about time we got you here, you and I, and Doug and should have been og, but og, your flights got all messed up. We met for the first time in Cincinnati, almost exactly a year ago today. Yeah.
Barbara Sloan: That was a good
Joe: time. Yeah. Super fun time at at Dynas Event Economy. But tell everybody about your book.
Congratulations, by the way, on a new, I know how hard it is to, to write a book and to do all the promotion of a book, but tell everybody about
bit: Tipped. Yeah.
Barbara Sloan: So the title of the book is Tipped. There's a subtitle, the Life Changing Guide to Financial Freedom for Waitresses, bartenders, strippers, and all other Service Industry Profess.
This book took me probably a year to write, a year to edit, and now I'm in the midst of a year to promote it. And you know what it's like to write a book. It's not easy. It's tough.
Joe: It is not. No, it's not easy. And promoting. It's not easy. Although we love having you here. I know it's thing after thing after thing that you do, but you've worked.
You worked a lot, Barbara, in Fields where people lived off tips, and we were talking before we hit record today. Big difference between the air quote service industry and the tipped economy. Define the difference for us.
Barbara Sloan: Yeah, so the service industry, most people think of any type of service that they provide for a person as someone who works in the service industry.
But when we are talking about the service industry, we are talking about people who rely on tips for a portion or the sole basis of their income. That is typically people who work in restaurants and hospitality, beauty and body services, home services, transportation services. So I like to say to the personal finance people, it's very similar to how when you have a brokerage account, any account that you can get at a brokerage account is technically a brokerage account.
But when we are talking about a brokerage account, what we're talking about is an after-tax account. It's the same thing with the service industry. When we reference it, we're always talking about those people who work in. Hospitality restaurants, those people who rely on tips as a portion of their income.
It's actually a really big sector of the United States too. There's over 5 million people who work on a tip based income and it's the largest private sector employer in the United States. So there's a lot of people out there. And how
Joe: many years did you work in that sector? Cuz I know you worked there for quite a.
Barbara Sloan: 20 years in the service industry. Yeah. And I did almost every job outside of like being a hairstylist and a taxi driver. Do not let me drive your taxi . Um, but I was a shot girl, a beer girl at Fenway Park. I was a showgirl in Las Vegas. I was a coyote in New York. I was a cater waiter. A go-go dancer, a pole dancer.
I mean, you name it, if it involved tips, I did it.
Joe: God, your, your resume and Doug sounds suspiciously alike.
Barbara Sloan: Doug and I are the
Doug: person. She was my mentor. .
Joe: Yes, Barbara was the coyote. Doug was the ugly, like . Two pieces, two pieces of that. We got Barbara here, we got og, we got Love, we got Doug. We're gonna talk all things tipping today.
You know what, og, I got a tip for people. Well, I might have a couple minutes of tips for people. You wanna hear 'em? Let's do. We're gonna talk all things tipping now. So let's move.
Today, we're inspired by a piece, uh, that comes to us from US News, which is written by Mary Alene Ponzi Holiday Tipping Guide. Who to Tip and how much, and this is a big year for tipping, but we don't wanna start there. We just wanna start with all tipping in general. And Barbara, for people that are.
Tipped industry, right, where you're living on tips. You know, for most people listening to this show, they have a W two income. But talk for a second about how important tipping a decent amount is for people living That is their wage.
Barbara Sloan: Yeah, so I think when most people think about employment types, they think about the two most popular employment types, one's w2, and the other is if you are a business owner or gig worker or consultant.
But there is this third type of employment, which is tipped employment. Those workers have a separate sub minimum wage that starts federally at $2 and 13 cents an hour. So people who work on tips typically. Don't really rely on the hourly wages that they're given. Most of the time that's eaten up in taxes.
They also don't have a traditional benefit package, so they don't get a 401k, a 401K match, healthcare paid time off. They don't see a lot of the traditional benefits that most nine to five workers or business owners are able to receive.
Joe: Len earlier, Doug in the open talked about tipping now all over the place.
In fact, if there's an iPad and you're getting all your food yourself, you're getting everything yourself. You still have that iPad on a swivel. The person staring at me and it says, you wanna leave 15%, 20%, 25%. And I'm like, so I'm gonna do all the work. And you're still gonna get a tip.
Well,
Len: you know, peer pressure sometimes in those cases it can be strong.
That happens to me a lot too. But you know, I usually give the benefit of the doubt in those cases, and I will leave a tip. But if I don't get a thank you in return, that's the last time I'll give a tip like that.
You'll
OG: get a der in the log book. Yeah. I mean, I,
Len: I think. Decent. I mean, I don't think it's wrong to accept a thank you.
I mean, if they seen you given a nice tip like that, a 15 or 18% tip, you know, I think it's only proper that they at least acknowledge that you've tipped them for no matter what was done that, but maybe that's just me,
Joe: Barbara, what's going on in those places? Is this kinda on the owner that the owners.
You know, living on that, Hey, I only wanna pay people the $2 and something cents, and so I'm gonna make is this a cheap owner we're dealing with? When you got that happening,
Barbara Sloan: Yeah, the iPad is, that's new, right? We're all still figuring it out. We're working the kinks out. Everyone's a part of it.
There are a lot of establishments where there's the opportunity for service. If you think about a coffee establishment, for instance, if you go up and you grab a packaged sandwich, a packaged coffee, and you're checking out. I don't think that that's a situation where you're necessarily required to tip.
You can go ahead and select no tip, sign your name, and move on with your day. My, my policy is typically tip on service, not on product. If you're at that same coffee establishment and someone is pouring you a beverage that they can burn themselves with, they're putting a cat face on your latte, they're giving you this service, then that's the time when that iPad is appropriate and you're giving that.
Joe: Oh gee. Let's talk about, let's go through different types of people here, restaurants. What's your guide to tipping your server to restaurant? How do you come down on that? I think
OG: it largely depends on the type of restaurant, you know, if it's like a Chipotle or something like that, and we're kind of doing the.
iPad dealio. I'll do 20 pretty much across the board. You will do it
Joe: 20% at a restaurant like that? Yeah.
OG: I'll, I'm not a big fan of like watching my food being made. I know some people like that, but I kinda, you know, I'm like, I just do the magic behind the scenes. Surprise me, surprise me with whatever you think is like,
Joe: what, what would you like to eat?
Oh, that's how you put the corn on the burrito. I didn't know that. With a spoon like this.
OG: Yeah. I'm just, I just, I believe. You just, you know, you don't actually need to show me you stirring the guacamole, like the person in the back's doing it. Okay, I got it. I got it. You make it here. You know, I don't need the sales job, but uh, if you
Len: leave a lousy tip, I think it's very important that you do watch how they make your food.
Og . .
Joe: Yeah, you're probably right. Hundred percent.
OG: You know, with like DoorDash and Uber Eats, because I think they. See that in advance. Maybe that's my, that's at least my guess is that they see your tip in advance, and I always kind of feel like if I'm a little bit more on the high side, maybe I'll get my food quicker than the other bag that's sitting in their car.
You know, maybe they'll circle to my house first, perhaps if they're like, oh, this, you know,
Barbara Sloan: whatever. I love that they've started to tape the bags close, that you know that they're not messing with them after you get it. Yeah. I think that's,
Joe: Yeah. Yeah, that's uh, I think that'd be super bad if you gave a very small tip and the tape is off the bag.
Exactly. Yeah. Leave that one alone. And they've got bartenders on here, a dollar to $2 per drink, or 15% of the total tab. How do you tip bartenders usually? You mean in percentage
Len: of bartender? Yeah. I usually give, I usually give 15, 20%, usually 20. And it, it kind of goes up as I get drunker and it also goes up if I don't have to keep telling them what I want.
I mean, the bartenders who know what you want, you walk up to the bar and they've got it for you. They remember what you're drinking. I mean, they get even more usually. So I, I tend to be very good to bartenders.
Barbara Sloan: I like to reverse that strategy. I like to give a big, big tip up front because then they're likely to remember you.
They're gonna get to you faster than other people that are standing in line. Let's say you're at a club atmosphere and there's like five people deep at the bar. You hit them with a big tip right up front. They got you before the 10 other people in front of you, and then you can go smaller as the night goes up.
Joe: And, and then Barbara stiffs him on the last one.
Barbara Sloan: never, but she's,
Joe: she's gone. Here's a big
OG: tip. And then, uh, that guy over there is gonna pay my tab. What do you think about that plan? ?
Joe: Yeah. Here is, uh, I'm gonna double this. And he's got it. Uh, I wanted to, to delineate between the two of those as servers and bartenders, because Barbara, you've worked in both of those industries.
Is there a difference in the way you should tip those people from your side of the table? Like, should I do one to $2 to the bartender like it says here, and 10 to 25% for restaurant servers? What are the, what are the barber rules on these?
Barbara Sloan: Yeah, so servers, I think, I mean, I say this generally for service people, unless you're getting stabbed spit on or sued during your experience, you should not be tipping less than 20%.
But that's just my personal tipping policy. And everyone should have their own personal tipping policy. But you have to remember that a lot of people have. Additional cost inside of their ship. So if you're a server, you have to tip out your bartender, you have to tip out your busboy, you have to tip out maybe the house.
So when you're getting that 20%, some of that is still going out of the door. Bartenders have less people to tip out. That may be something to consider. They still have a bar back to tip out, so they are tipping out as well. They also have maybe a security staff member who's at the door to tip out. So just something to be mindful of when you, if you are somebody who has.
That sort of range in your head where you're like, oh, I tip between 15 and 25% based on the type of service I give, then you know that your base is that 15% because they still have to tip
Joe: out. Gotcha. Is there also for the other side of the table, you gave a great tip to getting your waiters attention, the bartender's attention with that big tip up front, right?
If you're gonna tip them multiple times, I love that tip. But if you're somebody listening to this who works in the tipped industry, Is there a way to kind of make sure that you're gonna get a bigger tip? Cuz I had an experience, uh, that I think Doug earlier I was telling you about where the waiter was kind of telling me that I should think about giving them a bigger tip.
But it was, it was a little too, I don't know, it was a little slimy, it was a little obvious, you know, I was like, uh, but is there, is there something you can do or something that you really like in that industry that will kind of help you ensure. .
Barbara Sloan: Whenever we would have a fellow coworker who had a bad day or maybe something big pop up in their lives, we would walk by them during table service and tell them happy.
Other tables would, or like, oh, happy anniversary or something. Not, not too much to where it got abused, but you knew that they were probably having a bad day if somebody told them Happy birthday at your table.
Joe: Yeah. Yeah. Yeah. Oh, that's, that's fabulous. Now here's, here's the question, and Barbara will go to you first, because looking at all of our hair, I think, uh, you know this one more than any of us, Barbara or hairdresser, they say 10 to 20% of the cost of the service, even if they're the owner.
Agree with that
Barbara Sloan: one. I do agree with that. Yeah. And, and a lot of times, especially if they're not the owner, they have to pay for product. They have to pay a chair rental fee. There's a lot of other costs as well. So I, I'm saying 20%. Even if they're the
Joe: owner, Lynn, do you tip the person then that provides your hat
Sure. Just, you know, you just cover it all up and you're good. That's it. Yeah. Uh, shampoo at the salon, Barbara, you're tipping the different people. Are there different industries where I'm tipping multiple people? Doug were, were you and I talking about this earlier? We
Doug: were. Yeah, I know somebody who went to a hair salon.
It was a lot nicer than they expected it, and there were like three or four people working on her hair and she didn't realize that that, and it was already a very expensive. Salon appointment and then she had to tip three or four people. She was not planning on tipping all of
Joe: those people. Yeah. But generally, Barbara, when we think about a restaurant, you said the, your server tips out everybody else who might have been involved.
Are there other places like the hairdresser where you are expected to tip multiple? People and people might forget.
Barbara Sloan: Well, if you go to a high end restaurant, for instance, sometimes you'll give a little tip to the maitre d or to the valet, depending on the level of service. If you get a sonet or someone to come over and direct your wine experience at a really high end establishment, it would be appropriate to tip A so ye.
So sometimes in the restaurant industry or your dining experience, you might be tipping multiple people.
Joe: This is so interesting. I've been to some high end re. I never once thought about tipping the sommelier. I've, I have never done
OG: that. We had an experience in New York City. We had a recommendation from a friend to book a, a table at this restaurant.
And, uh, I, like an idiot, looked at Google Maps and went, oh, it's like six miles away. We'll have plenty of time to get there and, uh, you know, jump in the Uber, whatever, 30 minutes before our table. And the guy goes, you're going where? Yeah, it's gonna be two hours. And, uh, almost freaked out. So we called the RE and said, we're still coming.
Traffic is a mess. And they're like, no problem, it's fine. But my friend had told me, when you walk in, you should have money in each pocket. And depending on how you're feeling and how the, how the Mater d is looking at you, you should decide which pocket you're gonna reach into to see what kind of table you you want to get.
And since we were two hours late, , I knew immediately which pocket we were going into and we, you know, we walked up to the, to the front desk and the hostess said, you know, no problem. We'll have you seated here in a moment. And I could tell when we started walking back, we were going down the path of, there's this back arc table where we think everything's clean.
And then there was the table that was like right on the window, on the water. I said, oh, before we go, I'm just so sorry that we're late. Did a little handshake thing. He goes, understood. It happens all the time. Your table's right over here. And totally went like at the fork, turned left to the water table.
Woo. Like right on the right out. Crisis
Doug: avoided. So, so when, when you said you did the handshake thing, that means you palmed him a, a Hyundai, right? Yeah.
OG: Oh, what, uh, somebody, yeah. Uh, og,
Barbara Sloan: just so we know, which is the heavy pocket. Which is, which is the heavy,
OG: well, I, it was weird because I, I can't really remember.
There's
Barbara Sloan: no reason in particular, .
Joe: Yeah, that's right. Next time they're together.
Doug: Doug, why are you doing the reach around?
Joe: I know. Which pocket is the, I know which pocket.
OG: Doug's in my pocket again.
Joe: Next up on this list is restroom attendant, co checker, and this says a dollar to $2. But there are a few of these people on here where it says A dollar to $2 barista.
Barista, a dollar to $3. Valet parking attendant, A dollar between a dollar and five airport, skycap or porter, a dollar to $3. Car washer, two to. Hotel housekeeper, three to five per day. I wanna get back to that one. Hotel bellhop, one to $2 per bag. Have you then raised any of these numbers because of inflation yet?
Cuz it seems like, you know, a dollar was the number I was given the coat checker 15 years ago. Is that still the number? I'll tell you
Len: what, the baggage one I've never done. One to $2 maybe. I've always given five bucks a bag, basically. So, and that's at the airport
OG: or at the
Len: hotel? At the hotel. Yeah, not at the airport.
I, you know, come to think of it at the, probably at two bucks, three bucks at the airport. Cuz we usually, I'd probably give 'em a 10, we'd have three or four bags, so that's probably, but no, but at the hotel, definitely five bucks a bag for change.
OG: Yeah. But there's nothing, that's a great question. You know, kind of a follow up question, there's nothing wrong with asking for change, right?
If you've got a 20, it's better to say, Hey, can you gimme 15 back as opposed to, Ah, crap. All I got a 20. I'm not going to, you know, I'm not gonna tip you at all. Cuz if they're a valet or something like that, or the bellhop or something at the hotel, they've got a pile of money in their pocket to,
Len: you know, well that's, that's happened to me once before.
I was gonna share that later. But that has happened to me where I had only a 20 in my, and this was for a. A bag guy and uh, I only had one bag and all I had on my wallet was a 20. I had to ask him for change and . It was very embarrassing to me. You don't think that's embarrassing? It was for me. I felt
OG: terrible.
I don't know. Barbara, what do you think about that one?
Joe: Well, wait a minute before we get to Barbara. When you say bag guy, are you talking about somebody at a hotel or your.
Len: You try
Joe: to get me in trouble, Joe, this is . I'm not, I'm sorry, Barbara. To you, what's, what's the right thing there? Do you ask for change? Yeah. You
Barbara Sloan: totally ask for change, and if you're unsure in a tipping situation, ask the question. Right? There's a lot of nuance to this stuff. If you're going to that salon that's really high priced and you're not sure, oh, hey, you know, it looks like there's a shampoo.
What's the protocol here? What's the standard? This is gonna be a service that you're gonna have. You should feel comfortable throughout the process. So engage and ask some questions, ask for change. Totally. You
Doug: know, Joe, that list that you just ran down is helpful, but I, you know, I don't encounter a lot of those very often throughout the year.
You know, the airport or the hotel, couple times a year. Don't go anywhere. I don't go. No nail technicians, . Yeah. Right. We touched on this a little bit, but I just want to be more specific about a question in the QSR industry. So you know, you go to the pizza, you order a pizza and you go pick it up. Like other than making the pie, you've done the work, they spin that iPad around and offer a chance to tip them.
What would be helpful for me to know and. Anybody else on the panel knows the answer to this. Are they getting paid that $2 and 13 cent minimum wage for that industry or are they getting whatever, 15, $20 an hour? Because that'll make a difference cuz oftentimes I may choose not to tip cuz I think, look, you, I, I drove in to get this pizza.
It wasn't as much of a service. So I will either not tip in that situation or tip a pretty small amount, but it'll, it might change my approach if I know that they're only getting two bucks. Does anybody know the answer to that? I bet one
Joe: person does.
Barbara Sloan: It is super state and establishment specific, right? So you would have to Google your state law,
Joe: apply for a job there, Doug,
OG: apply at uh, you know, the pizza place, apply it to cuo down the street and just see what the going rate is and then.
Just say, nah, I don't think I'm gonna take
Barbara Sloan: the, I always tip at pickup places. Those are college kids. , anytime you're getting a to go order, they're packing up your sauces. Doug, you look like someone who asks for some sides of ranch and some you some crush red peppers. And you know, like it looks like they're packing you probably double napkins
bit: like
Joe: I
OG: can't believe cause only cuz he eats a third of it on the way home. That's, and and it has the dad joke when he walks in like, oh, I wonder what happened with the third of the pizza .
Doug: We gotta stop going to this place. They never give us a
Joe: whole pizza. They never give
OG: us a full pie every time we show up.
It's ridiculous. That's
Joe: fabulous. I did wanna ask though, very seriously about the, because Lena, like your answer usually tip more than these. But Barbara, I think, I think I know the answer to this. We gotta think about inflation with some of these numbers now as well. This dollar to $3. Yeah.
Barbara Sloan: Yeah. I've moved from 20 to 25% for my minimum standards for tipping.
And yeah, same thing you were talking about, you wanted to go back to hotel housekeepers. I was tipping two, $3 a day, 10, 15 years ago in hotel rooms. So for me it's $5 a day now for hotel housekeepers.
Joe: Coming up in the second half of today's discussion, we're gonna flip this on its head. We're gonna talk about people working in that industry.
How do you manage money when money's coming in? Inconsistently, we'll talk about that. And then we're gonna end with our holiday tipping guide. Who do you tip around the holidays that may or may not get tips, and what do those numbers look like? But before that, we've got the highlight of this entire show.
This contest that just won't end. It's a year long competition between Len OG and it began the year as Paula Pant. Now as Paulette Perha today, it's Barbara Sloan and Barbara. We've got good news and bad news, uh, for you today. Would you like the good news first or the bad news? Let's go with good news.
The good news is there's no pressure because Paulette slash Paula last week were eliminated from the champ. So you get to play spoiler. I think that's good news. The other, the other good news, Barbara, is that you get to guess last, so you get to hear what these two clowns say before you have to guess at all.
So I think that's pretty good news. And by the way, the score 15 and a half for OG Len at 14 doing some quick math if OG nails this one. Len is out and uh, OG has it wrapped. Uh, with two weeks to spare. So lend a little bit of pressure on you and at Barbara, if you win, it also extends it to another week.
Uh, so we know the stakes. What's our question? Doug, you've got that for us.
bit: Hey
Doug: there, stackers aren't Joe's mom's neighbor,, Doug, and let's admit it, tipping's. Just weird, man. It's like we all get to decide what someone's salary should be like. They're auditioning for their compensation according to go banking rates.com. The custom originated in Europe. Where the aristocracy would flip a PE at the lowly workers so they could feel better about themselves.
I know that would make me feel great. Americans only picked it up after visiting, and then it really caught on here after the 19 hundreds. According to go banking rates, the top two industries that we tip are servers and hairdressers Lens gets screwed every time. We can probably figure out what percentage servers get tipped.
So let's, let's not do that. Let's do this. What is the average tip? People leave their hairdresser. I'll be right back with the answer after I throw a few more singles on the bill.
Joe: All right, we got the question, everybody. What percentage does the average person tip their hairdresser? Second biggest percentage we tip.
Oh gee, you get to go first, my friend. So this is in
OG: percentages, not
Joe: dollars. What is the average person, percentage-wise tip there? Hairdresser,
OG: I don't know.
bit: Pass.
Joe: That's good. Is that good? Do you like that? Yeah, that works for me. ,
OG: I'm gonna say. 17%,
Joe: 17% trying to, I'm
OG: trying to pick a number that Lend has to distinguish Yes. Around that's being
Joe: higher or lower up. I, I just realized Doug, what you said about len's, uh, hairdresser being screwed, he could still give 30% of, of nothing.
What, what looks like not very much. Yeah. Right. Yeah. So they, they might not get screwed, I guess on total dollar value. It might not be a lot, but Len, what do you thinking man? Well,
Len: believe it or not, I had a school project on this the other day, so I know the exact number. .
Joe: Oh no,
The number is
Len: 33%.
Joe: Oh, the average person tips their hairdresser. 33%. I like. Barbara, you got a nice big field goal there between 17 and 33. What are you thinking? I'm gonna go
Barbara Sloan: 17.1%.
Doug: Oh, bam. .
OG: But you know, it's not closest to, without going over, you can be a little bit closer to Lynn .
bit: Oh,
OG: okay. Well, I'm just, I'm letting you know in case you think it's like price is right.
I see. I see.
Len: Okay. No,
OG: you're good Barbara. That's a good, like if you thought it was 22, you don't have to say 17.1 to win, you can say yes, she does,
Len: because if, if, if you win, this is all over anyway.
OG: I'm aware. That's what I'm trying to, I'm trying to make either her win or me win. I will be acceptable with either of those things.
Okay. I'm just making sure she understands what the rules are. They are very helpful. Cause they weren't, we weren't clear about
Joe: them
Barbara Sloan: earlier. Yeah. I'm gonna stick with 17.1,
Joe: 17.1. Locked in, Barbara. You know, I'm just impressed by all the thought that goes into the screwing each other over. That happens on this particular segment of the show.
It's
Doug: not about being right. It's how do I screw somebody else? That's right. Yeah.
Joe: A lot of love here. I would love . You're feeling already. Barbara, welcome to the family here in the basement. Uh, we would love to tell you who the winner is, but we're gonna do that in just a minute right after we tell you this.
Og, you kicked this off at 17%. If it's less than 17, you got it cuz everybody else is higher. What are you thinking?
OG: I think that most people are cheap and don't do the math. That's what I think
Joe: we shall see. Uh, Len, you're up at 33%. People tip their hairdresser.
Len: Well, I'm, I'm excited because I'm gonna find out what I got on my school project after I get the answer
Joe: here.
So, , right? Deal. And Barbara, based on your answer, OG must be in the ballpark cuz you've probably have done more homework on this than the average person. Yeah, I
Barbara Sloan: am. I have a lot of faith in humanity, but I've also worked with humanity. So
Joe: Yep. Well, foremost among humans is Mr. Doug, and he's got the answer. What do you got for us Doug?
Doug: Hey there, stackers. I'm big tipper wannabe and someone, my high school football coach called Mr. 20% Joe's Mom's neighbor, Doug. While the standard is usually 20% for servers, the average amount servers earn from. According to Go banking rates is 17%. But that wasn't our question. . Second highest on the list was hairdressers.
What is the average tip? People leave their hairdressers?
Joe: If you said 13%,
Doug: you nailed it, which means OG is our winner.
Joe: And that means not only does OG win today's trivia question, OG wins the year long competi. Len, I think it's, do you have a concession speech? Len? Do you got your, you got your fans here ready to give the concession speech?
OG: Uh, Len doesn't do concession speeches. He's a trivia denier,
It was stolen. .
Len: No, it's, it's, it is what it is. This doesn't mean we have to do this every week. Now after, now that you've clenched it three weeks early, we
OG: have to now we have to excitement for the next three weeks on the show. It's like, could
Joe: this just be over? Could this be over? That'd be . That'd
be
OG: great.
We keep going and I can build up a lead for 2023. ,
Joe: they told me they'd be nice people. Mom. Well, congratulations, OG on the big win, and uh, Barbara, if you'd taken 16.9, you would've had him so close, so close. So she's gonna worry about it. Four seconds. That really seems
Len: cheesy though. 13%. That really seems low.
Joe: I mean, gosh, that's, I know. I mean, I
Len: can't even, when OG said 17, I'm like, boy, is he feeling, you
OG: know where you're feeling? The clue was No, no, no, no. You weren't listening. The clue was the most is for servers. The second most is hairdressers. And I knew that's I, I know the average for servers can't be.
Barbara,
Joe: you said you've worked with, uh, plenty of humanity, so I I bet that surprises you less than most. That, uh, people only tip hair trs. It's the
Barbara Sloan: one job that I've not had, or one of the, you know, I've never been a hairstylist, so I'm not sure how their tips rank, but that saddens me for them. We can do better people.
Joe: That's right step. We can step it up. Did the question really say
Len: the most was servers and then the hairdressers were
Joe: second. servers. Doug, I think were 17, right? Doug? Yes. And servers were 17. That's right. Yeah. We didn't say 17. I wasn't listening to the question. Yeah, we didn't say 17 Len in the question.
I I say
Len: that the clue because Yeah, I would never said 33% if, if, if I heard that part of the
Joe: clue we
Doug: did. We did say,
Barbara Sloan: I don't think
Joe: we said 17. No, we said it in the answer. In the
Doug: answer. Oh, we said it in the
Barbara Sloan: answer. My bad. Yeah. And yeah, I think it's important. We don't know if this was after or before tip outs and, you know, there's, there's some missing information in.
Joe: Oh, Barbara's got it under protest. Don't sap
Doug: the fun outta this, Barbara.
Barbara Sloan: Do it. I'm just trying to help Len feel better in sleep at night.
Len: Thank you, Barbara. Thank
Joe: you.
Doug: That's what he has ambient for .
Joe: All right, on that note, time for the second half of this show. Uh, second half. Barbara's brought to you by magnify money.com.
You know what happens, Barbara Sloan, when you go to Stacking Benjamins dot com slash magnify money,
Barbara Sloan: I bet you get.
Joe: Oh, it's incredible. You find that the best banking accounts are not at your brick and mortar bank. It's probably one of the many, many, many online banks out there. Over 92% of the online banks rated against each other@magnifymoney.com.
Go to stacky Benjamins dot com slash magnify money to compare. Switch. Ditch and save. Stacking Benjamins dot com slash magnify money. CD rates going up, savings account rates going up, checking account rates. Uh, hopefully you have a no fee checking account if you don't head to magnify money and grab one.
Well, speaking of checking accounts, checking accounts go up and down much more than average for people who are in the tipped economy. And Barbara, I wanna start with you here in the second half and speak to the people that live on these uncertain incomes. Right? I mean, how do you manage? Your paychecks.
If you're not sure what's gonna come in next week, you must have some tips for people having done this for so long.
Barbara Sloan: Yeah. So. You have to remember that businesses are very similar to people in the tipped industry. They both have fluctuating income. They both have fluctuating expenses, so people who work in the tipped industry have to be slightly more educated when they're budgeting than people who work for a nine to five because they have fluctuating expenses on the fluctuating expenses and fluctuating income.
Most people who have a W two income and their income is set and solid, they base their budget off of their income. You. If you're a tipped employee, you can choose either income or expenses, whichever is more fixed to start your budgeting process and then build in buffers. So let's say that your expenses are more fixed than your income.
You can start building your budget off of the expense side, and then in areas where you don't have solid numbers, you can build up buffer. And I, there's two ways that you can build up buffers. You can do it by rounding up or you can do it by setting aside that money earlier in the year and saving, having savings goals as.
Joe: That's fabulous. Oh gee. I would think too, people in that industry probably gotta know a little bit more about taxes and tax planning if you work in the tipped industry.
OG: And that's really the hard part too, is because that income varies so greatly week to week or month to month. And, and then you also have to remember that you need to hang out with, or hang onto 20 or some odd percent to make sure that you've got enough money for your tax bill.
So don't, don't forget that. Getting cash tips in particular, and you're reporting 'em and or, or if you're getting an adjustment on your W2 because your company is kind of guessing what your tips are, make sure that that kind of lines up with what's reality. Do some checkpoints throughout the year to make sure that you're staying on track with that, uh, that tax payment.
Joe: It sounds like Barbara, if I had worked in the tipped industry, I would have to hide money from myself cuz I'm a spender at nature. I've gotta think that's gotta be a tip for most people in that industry is hide money from yourself so you don't go blow it all.
Barbara Sloan: Yeah, it's definitely behavior. There's a lot of behavior involved in managing your money for tipped employees.
As a W2 employee, I like to say, when you go out, you spend whatever you have left over, whereas people in the service industry spend what they have because they haven't set those systems up. So you have to be very diligent and you have to put systems in place so that you can set up for your retirement, your investing, your health insurance, all of those things before you spend all of.
Doug: Barbara, we talk a lot about, talk about setting up systems. We talk a lot about automating your savings so that you just don't even think about it. Is that something feasible for people in this really variable income industry? Is there, are there ways for for them to do that?
Barbara Sloan: Yeah, if you are somebody who is maybe unbanked, then you can use something like an envelope system where you have savings goals written down on envelopes, and then as soon as you go home with your pile of cash, you can just separate everything into your envelopes.
That could be a very basic or, you know, easy system that you can set up for yourself. If you have a little bit more of a sophisticated system where you're able to have access to banking or safety deposit box, you can use bank. To set those
Joe: systems up. Lynn, I'd like to finish this segment talking about the holidays and holiday tipping.
Who do you give extra tips to Around the holidays? We
Len: have, for example, our, I have a milkman still. If you believe that we tip, we have milk. Yeah. So we tip the milkman. We, our male lady, we give her a holiday. Uh, I call it a gift bonus. Our gardeners, they get something. The holidays, uh, The honeybee treats the hairdresser to a holiday gift.
Her manicurist gets a holiday gifts. Um, well that, that's, I think that's
Joe: most of them. Do you have a percentage or a number that you try to do, or is it different for different people?
Len: Oh. Uh, to answer your question for all of those that I've just mentioned, um, right now it's a gift. It's either, um, a gift card for our gardeners, maybe for a place where they go for lunch.
Joe: Um, place like Gotcha. Something more personal then. Yes. And then for,
Len: um, The other things we'll do is our gift basket. So usually either a Starbucks gift, something, for example, a Starbucks gift basket will have like a, a mug in there and a card for some coffee or a chocolate gift basket, like guru de chocolates and some cocoa.
Um, and usually you can find those at. Places like even Costco's or Targets or, or what have you, and they're 20 bucks or, you know, generally, and it's, it's a very nice, thoughtful gift that you can give. Let me one more thing that I said. We don't have a housekeeper anymore, but for a while there we had a housekeeper and our housekeeper we gave her.
Basically a one week's pay. So that was a little different. She actually got cash.
Joe: Yeah. That must be a rule. I don't know if that is a rule, but that's what we do too with the, we have a woman that comes in two times a month to our house and just as a whole house cleaning, and we pay her for an extra one.
We also do that with the, the long guy. Oh, ge. Any, any people to add anything to add? Is that generally what you do? What Lynn's talking about or something? A little d. . Um,
OG: we've started doing kind of the surprise stuff, you know, like where we'll tip the server. I mean, nothing like you see on Instagram where people are leaving them.
Yes. $5,000 or something. But we'll do like the entire bill
Joe: tip. Your co-host tip. Your co-host . Definitely
OG: do not do that. He's got a lot to say about. But one of the things that I haven't heard anybody say yet is the, uh, kind of gift back skit of goodies out front. You know, especially now as more and more stuff is delivered throughout the holidays, whether it's meals or Amazon or the UPS or the postal service or whatever, there's just always.
Boxes upon boxes upon boxes, and we'll get deliveries overnight. We get deliveries early in the morning, late at night, you know, it's dark. So we always leave out a basket of, of refreshments, you know, little cans of coke or bottles of water snacks, you know, that, uh, that people can grab slits. It's a pint of little fireballs, you know,
Joe: Power Up, the Power up FedEx guy. It's
OG: weird that all the neighborhood kids show up at our door when, when the fireballs refreshed. And boy, I can tell you that UPS driver's got a drinking problem apparently.
Joe: kidding. Might, might or might not be true. Yeah. But no,
OG: just like leaving out a whole bunch of stuff that, you know, they're working 12, 15 hour days and sometimes Grabb.
Cold bottle of water. You know, we live in Texas, not cold, it's not hot today, but it, it can get pretty warm, you know, still this time of year. So just a little
Joe: something, Barbara, around the holidays, what do you do? Yeah,
Barbara Sloan: Doug's gonna make fun of me for this because I live in 450 square feet, but I do have a housekeeper.
She, she was a nanny in our building and during Covid when all the kids were staying home, she needed ways to like keep her income coming in. And so we're like, we'll take you on for a day, and we've just kept her in. She's awesome.
Doug: Does she just stand in the middle and spin once with a broom? ,
Barbara Sloan: she'll bring my wife tea during her workday.
Like it, it's lovely. She's just, she's here. She's lovely. So yeah, we give her, we send her for a massage and we give her a week's worth of wages over the holidays. And then, um, because I'm also in New York City, we also get a lot of packages that our delivery drivers, FedEx, ups, us ps, they all walk up my five flights of stairs.
And so I usually give. 25 bucks for people who handle envelopes and 50 bucks for people who handle boxes. And then our building has a porter, so someone who manages our trash and recycling. And so we'll usually give him like a couple hundred bucks over the holidays in
Joe: cash. When you were working in that industry, did you like the more personalized gifts like len's talking about like if you knew them and cuz you know, people talk about baked goods or different things that they.
Barbara Sloan: Yeah, I think it's so thoughtful when someone nails a personalized gift. I just think it's rare when we that people nail it. Um, so I would say lean towards cash, but if, if you know your person, like that's so thoughtful. .
Joe: Yeah. Cash. Cash. Safer, unless you know them. Lens out there, by the way, is an engineer making sure that the, the long guy's doing things perfectly like I can totally see him.
No, no, no, no, no. , no. Not the case line. No, I'm not
Len: that bad Joe. I am not
Joe: that bad yet. He gives them a diagram of his lawn. This is the way we're gonna, by the way, I want you to make left hand turns. Left hand turns not right hand turns. He's out there with a rule. That's real . I am not that. You
Len: know what? I am really easy on the lawn.
I really am. I mean, you know, they, it's amazing how fast. I don't know. Here in Southern California, these guys, they'll come and they can , they'll do an entire lawn, they'll edge it, they'll mow it. They'll blow all the leaves around, so it. All the leaves go into the neighbors lawn and they're out within like five minutes.
It's amazing.
Joe: And next
OG: week they blow all the leaves back into your yard. So you gotta hire 'em again to
Len: Yeah, right. That's right. It's just, that's why, you know, it's the same amount of leaves. They just get blown from yard to yard to yard. That's, that's
Joe: true. Yep. I don't want the differences. When we lived in Michigan, I was the long guy.
Like I was the, I never got tipped anything by the way. Uh, we moved to Texas and everybody. Uses the same lawn guy. And so now I have a long guy and I didn't even think about mowing my lawn, but um, yeah, the whole time I was in Michigan, I got, I'm learning now. Barbara, thanks for being on that. I got under tip the whole time that I was, I was there.
I could have gotten baked goods or something, I don't know. Or some cash lean toward cash. All right. That's gonna do it for today. I would love to hear more about what all three of you are doing. Well, if our guest of honor go last, oh gee. First full weekend of December, what do you got going on? My.
OG: Oh, Christmas parties, band, concerts.
Uh, it's that time of year. It's, it's all that stuff. Yep. Trying to get everything packed into the next two weeks so then we can enjoy the holiday season unencumbered by silly things like band concerts and Christmas
Joe: parties, . I remember those years, uh, fondly. And I'm also remember, uh, feeling great when they ended that I no longer did that anymore.
Mr. Penso, I know you've got some offbeat, but very practical stuff for the holiday season. What's coming up@lendpenso.com? I have
Len: nine great gift ideas for people who have everything. I mean, how many times do you have come up and you wanna give somebody a gift for the holidays, old guys like me? And you'll say, God, that guy has everything already.
You know, what can I possibly give him? Well, I've got nine very. Clever gifts that would be very appreciated by anybody regardless of what they have, how much they have, or, or what have you. So nine great gifts. For people who have everything@lendpenso.com,
Joe: at lend penso.com, and I bet that's just the front end of a bunch of exciting stuff coming up in the December holiday season at Lend Penso.
And by the way, Lynn's newsletter fantastic. I know we talk all the time about the 2 0 1 newsletter lamp Enzo's Black Coffee is fantastic. Oh, well, thank you. Uh, that's not a newsletter though, is it? No, it's
Len: just a, it's a Saturday wrap up of the macro macroeconomics and personal finance news. Yes. Yeah. No, but it's kind of done with a humorous, it's a dark, it's black cuz it's for me, very dark.
But it's humorous. The humor's in there as well,
Joe: so it totally is. And when Len, when Len, when you talk about, uh, nine gifts or people have everything Doug, remember that. Email Phillips piece. The one where Doug and I went to see lamp, penso or Doug. And you did? No, we did, we did not go see lamp penso together because I, I guess I missed that one.
Yeah, we did go Seemo Phillips together, and I think he told this joke when we were together Doug, where he said, uh, My girlfriend asked me to get her something crazy and expensive that she just didn't need, so I signed her up for radiation treatments, , which may or may not be a good thing. Barbara, thanks for joining us.
It's about damn time. Well, congratulations on the great book and, uh, tell. Well, first of all, what's going on at Tip Finance? Let's talk about that first.
Barbara Sloan: Yeah, so over at Tip Finance, we do one-on-one coaching for people in the service industry. So you can start getting good with your money, get it moving in the right direction.
I also do money talks if you are a business owner of a restaurant, a club, a hair salon. If you run Uber, um, hit me up. I will give your staff a money talk. So one on one coaching and staff talks are@tippedfinance.com. You can pick up the book at Amazon, so tipped at Amazon. And I'll be in promo mode for the next couple of months.
Hopefully I'll see everyone at Economy this year. I'm doing talk on the big stage. I'm really excited
Joe: for that. Awesome. Mm-hmm. , it's funny you beat me to the punch of the book, but Amazon and just, if the people go to tip finance.com, I'm sure they'll, you'll have got a link there too to the book as well.
Yeah, and by the way, if you're a business owner and og, you know about this. No better thing than making sure that your employees feel decent about their money. You don't want them worried about their paycheck. You want them worried about your, your business, whatever they're doing, and how good a job are they gonna do if, if they're worried about money.
Barbara Sloan: Yeah. Yep. The industry has a lot of turnover as well, and so I think when people feel solid in their, in their financial lives, they become happier, healthier, and more
Joe: solid employees. Awesome. We'll have links to Tip Finance. We'll have links to limp enzo.com. And, uh, to everything we talked about today, the pieces we referenced on our show notes page at Stacking Benjamins dot com.
All right, that's gonna do it, Doug. You got it from here, ma'am. What should we have learned? Well, Joe
Doug: first take some advice from Barbara Sloan. If you work in the service industry, consider building your budget on either your income or your expenses, whichever one is more consistent. Second, the best way to save money on tipping is by collecting the tip from the group and then stiffing your server.
Joe: No, no. What? That prob probably, probably, isn't that? Probably not. Okay, keep going. But no,
Doug: that was not a key point that people should have learned. Maybe, maybe not okay. But the big lesson, if you're alen, benzo's, hairdresser, forget the tip. Just charge 'em the whole thing. Thanks to Barbara Sloane for joining us today.
Find out more about her and living on tips@tippedfinance.com. You'll find her book tipped wherever you buy finer books. We'll also include links to both in our show notes at Stacking Benjamins dot com. Thanks to Lend Penso for joining us today. You can find len@lenpenzone.com slash. Thanks also to OG for joining us today.
Looking for good financial planning. Help head to Stacking Benjamins dot com slash OG for his calendar. The show is the Property of SP podcasts, llc, copyright 2022, and is written in part by Paulette per Hatch, who helps writers power their words, their work, and their earning potential with her Powerhouse Writers Coaching program.
Find out more at Powerhouse Writers dot. Thanks also to our team who made today possible. Karen Repine plotted out this episode for us and schedules our guests. Brooke Miller handles the show notes and creates our amazing newsletter. The 2 0 1 Tina Ichenberg makes the video version of this show, and both Autumn Sea High and Gertrude Smith are our social media mavens.
Not only should you not take advice from these chicken nuggets, don't take advice from people you don't. This show is for entertainment purposes only. Before making any financial decisions speak with a real financial advisor.
Joe: Welcome to the after show, Barbara. This is a part of the show that doesn't exist. What happens here stays here. Got it, got it. And by the way, if you're hanging out with us at this point in the show, we sometimes have people that need to spill the beans for who knows what reason. If you do, maybe call it dessert, but um, no after show reference.
You know, tipping can lead to some awkward things. I remember when I was in ne, I knew that in Italy you leave a very small tip, if anything, and I had read this in the guide books having gone to Italy, so. We get to niece and I'm sit, we're sitting at this bar slash restaurant outside in this beautiful square.
The bill comes and I leave the amount on the bill and like, uh, just a little bit more like you would in Rome or in Venice. And, uh, the, the dude comes up and says, Hey, is everything okay? And I said, yeah, everything's fine. Then he comes back like, I don't know, three minutes later and goes, are you sure everything's okay?
Cause it just, I'm not sure if it's, have I done everything great. And I go, yeah, yeah, we're fine. He walks away and Cheryl says, what's going on? I'm like, this guy knows we're Americans and he's being just a jack wagon trying to get more money out of our damn wallet. Like I'm onto this guy's game. He comes back a third time, he's like, are sure, cuz I feel like you must not have been happy.
Like something must not have been happy. He's already picked up the money, right? And I go, no, I'm very happy. It's great. I'm sitting. It's fantastic. Thank you very much. Gave him a nice smile. We walk. That night we're of course reading the Rick Steve's book and it says in bold letters, niece is not like other Italian cities, like they tip very American style.
And I just gave this dude pretty much the finger.
bit: Uhhuh. Oh
Joe: no. Is just, I feel so horrible cuz that guy just thought I was the biggest. Oh man. But Barbara, you've been on the other side of that, right? Where you must had some wacko tips or just, I can't imagine. Oh
Barbara Sloan: yeah. Um, so I remember one time I was working in Las Vegas.
It was New Year's Eve. I was working at this Spanish tapas restaurant right on the strip. And if you know anything about Las Vegas, they do a really big firework show at midnight. It's a great time if you can find a spot on the strip to have your, your experience. I've got tables like big, long party tables.
I'm, I'm waiting tables at this point. One of the people I was waiting on apparently snuck in a bottle of Everclear. had been drinking that all night had they had a great time. He tipped $5,000 at the end of the night . I was like, this is amazing. I was like, are you sure you wanna leave this amount? And he's like, yeah, yeah, this is the best night of my life.
I went and got the manager. I was like, can you just like double check that this is, this is happening? So the manager went over, the GM went over, everyone checked with him. He's like, greatest night of my life. Greatest night of my life. Next morning he calls in, he's like, made a mistake. Made a huge mistake,
Joe: did you give it back or were you like, uh, sorry dude, not my problem.
Barbara Sloan: They gave a portion of it back. Yeah. And was like, that sucks. But I mean, I totally get it.
Joe: Could you imagine waking up the next day and just going, oh my God, what did I do? Doug does bleed into,
Doug: yeah, it's exactly the same as my story. I can't believe how similar it is.
Joe: He was at this Spanish, toughest place in Vegas, drinking up for .
OG: Doug's like, so on New Year's Eve, I'm in Vegas. I had the greatest night of my life. I had the greatest night of my life.
Joe: This amazing server. This
Doug: is bizarre, but I mean, it's really, it's a hop, skip, and a jump from your story, Barbara, because I, I used to live in London and every night when I would get off the tube and walk back to my flat, I would pass this seven 11.
And at the corner was this guy who was. The Griest dirtiest Dickensian looking popper. You could imagine. I mean, he was just filthy, had all this hair that was all matted, but he sounded like a professor outta Cambridge. And you would walk by him and he would say, pardon me sir,
Joe: but could you spare a few pens for
Doug: a gentleman in need every time?
Like so polite and so well-spoken. It was, it was odd and I rarely ever gave him anything. And then the holidays come around and I'm feeling the love. And so I get back to my flat, which is only like two blocks away, and I grab that change jar that's on top of every guy's dresser. It was a big, huge, it was actually like a seven 11 big gulp.
It was a huge plastic cup full of change. I thought, I'm not gonna, no, I'm not gonna use this. So I just grab the whole cup and I give it. I walk back a couple of blocks and I give it to him, and he like, looks at it, looks back at me, keeps like he can't believe what's happening. I'm like, Merry Christmas man.
And I walk away. Totally forgetting that in Britain they have pound coins. So I gave the guy like 75 bucks or a hundred bucks. I had no clue that that's what I did, cuz I'm just thinking, ah, it's dimes and nickels. You know, if you're an American, that's what you're thinking. This guy after that was just so polite to me.
And he was like, can I, can I do anything for you? Every time I walked past him. So it was pretty much the same as your guy giving you 5 million, 5,000 . It's pretty much the same. It's the same thing.
Barbara Sloan: I mean, it would've been the same if you like, wrestled it from his hands afterwards, and
Joe: kicked
Doug: him. So I did go
Joe: back afterwards.
I'm like,
OG: listen bro.
bit: Big mistake. And then you took
Barbara Sloan: his coat too, you know? That's how it felt.
Doug: Yeah. Can, can I at least get the cut back?
✕
Join 9K+ Stackers improving their money savvy.