What does a volcano have to do with your retirement? We won't use any crazy analogies here, like "things might erupt," or "danger could be bubbling below the surface," mostly because we wouldn't do something like that. But also, today you're in for a special treat because we're talking to Dr. Rosaly Lopes, senior researcher, vulcanologist, and a TIAA client who speaks to us for a couple minutes about her career, volcanoes, and how she's actively sought out annuities to fund her retirement. Why would she use them? What is a vulcanologist? What career advice does she have for people just starting down the path toward meaningful work? We'll ask all of those questions and more on today's show.
And in our headlines segment, have you ever made bad financial decisions after a few drinks? (and we're definitely not referring to the kind the comes with free refills….). Maybe you ordered too much food, or indulged in some of Amazon's two-day shipping for "just a few" items you've had your eyes on? While breaking your diet for a night or ordering a new board game aren't exactly the biggest mistakes to make in the world, but how about drinking while you're on the job? While that may seem like duh moment for most of us, one exchange has recently made it official, telling workers to stop drinking on the job. Which business? Of course, it's a financial business…which is why we're talking about it today. Plus, in our second headline, scammers have ramped up schemes against people with medical bills. We'll cover 7 red flags to watch out for, and in a triple threat headlines segment today, we'll discuss one piece that proves how difficult it is to predict interest rates. It turns out even the brightest among us who study the market full time can't get it right.
Later, after we take some time for Doug's specially themed volcanic trivia, we'll throw out the Haven Life Line to Mike, who's been thinking about exchange traded funds. Should Mike have any concerns about using ETFs in his Roth IRA instead of mutual funds?
Thanks to Experian for supporting Stacking Benjamins. Boost your FICO score instantly for free. Boost is only available at Experian.com/sb



Show Notes:
Experian
Thanks to Experian for supporting Stacking Benjamins. Boost your FICO score instantly for free. Boost is only available at Experian.com/sb
<4:07> Headlines
Scammers Are Targeting People With Medical Bills. Here Are 7 Red Flags to Look Out For (Money)
<14:36> Rosaly Lopes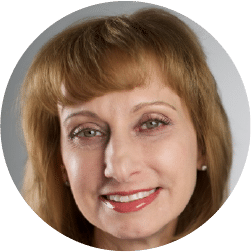 You can read more about Rosaly on her NASA profile: Rosaly Lopes
Say hi and stay up-to-date with Rosaly's work on Twitter: @rosaly_lopes
Want to hear Rosaly talk on Martian volcanos? Check out this presentation she gave at PlanetFest:
<32:00> Doug's Trivia
What is the name of the largest volcano on Earth?
<37:14> Haven Life Line
Mike is planning to add small cap value funds to his Fidelity Roth IRA. He doesn't like their index funds for small caps, but likes the iShares small cap. Is there any downside with going with an ETF instead of mutual funds in a Roth IRA?
Join us Wednesday!

✕
Join 9K+ Stackers improving their money savvy.