How do the best achieve superior results? Do they work 10,000 hours? Do they spend years sharpening the saw? While it takes work and grit, the type of work achievers focus on may surprise you. We'll dive into the science of greatness with Dr. Ron Friedman, author of the new bestseller Decoding Greatness. It's a wide-ranging discussion that will change the way you think about your career, your goals, and how you spend your time.
During our headlines segment we'll share a sad statistic about COVID and benefits. It turns out that LOTS of people who are eligible for help aren't applying for it. We'll share some ideas that will hopefully help you find money if you need it. Of course it's Monday, so that means we'll also share a TikTok video from a brilliant creator who shares some amazing (maybe too amazing) math about AMC stock.
Of course, we'll also throw out the Haven Life line to a lucky caller who's worried about fees in his portfolio AND of course we'll share some of Doug's monkey business called "trivia."
---
We couldn't bring you three shows a week without our sponsors!
Navy Federal Credit Union
If you're an active duty service member, veteran, D-O-D civilian, or military family member, you can join Navy Federal. That means if you've served in any branch of the military–you can join Navy Federal Credit Union. You could pay no fees, get low rates and rate discounts, plus earn cash back and grow your savings. Visit NavyFederal.org for more information.
Geico
Whether you rent or own, Geico makes it EASY to bundle home and car insurance. Go to Geico.com today.
Talking Real Money
Co-hosts Don McDonald and Tom Cock deliver straight forward, honest, advice on building the wealth you need for a more secure future. You can listen in wherever you listen to podcasts, or at TalkingRealMoney.com.
Discover
Want to hear something amazing? Discover matches all the cashback you earn on your credit card at the end of your first year automatically. With no limit on how much you can earn. Learn more at discover.com/yes
---
Our Headlines
---
Dr. Ron Friedman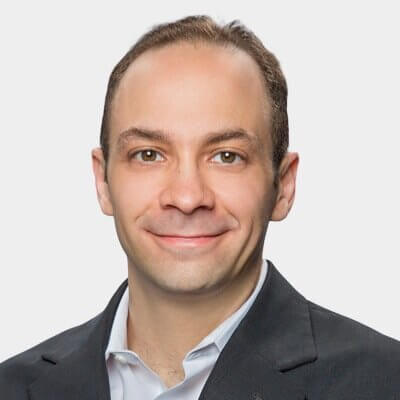 A big thanks to Dr. Friedman for joining us! Find more from Ron HERE.
Grab yourself a copy of his book Decoding Greatness: How the Best in the World Reverse Engineer Success
---
Doug's Trivia
The world's largest zoo, measured by acres, just so happens to be in the U.S., so what Zoo is it?
---

Need life insurance? You could be insured in 20 minutes or less and build your family's safety net for the future. Use StackingBenjamins.com/HavenLife to calculate how much you need and apply.
Stacker Albert wants to know if he should keep contributing to his 403B, despite high fees?
Mentioned in today's show
---
Written by: Tina Ichenberg
Miss our last show? Listen here: Things You Should Never Do With Your Money (plus our July scholarship update)
✕
Join 9K+ Stackers improving their money savvy.