What's a rock star and your money have in common? Rocker Gooding  is criss-crossing the USA teaching kids financial literacy and today he's talking with us about money lessons and great music. He'll share some great money ideas from non-profit Funding the Future, and also share some of his hit songs.
How up to date is your homeowners against catastrophic losses? ServiceMaster Restore's Pete Dunkanson joins us in our headlines segment to help you tweak your homeowner's coverage so that you're prepared if the worst occurs. Consider yourself a buy-and-hold investor? In our headline segment we discuss a recent Wall Street Journal piece that describes what a down market does to the average "buy and hold" investor. What should you change about your strategy? We'll discuss that!
We'll also throw out the Haven Life Line, feature some rock and roll trivia from Doug, and more.
Special thanks to M1Finance and Tiller for sponsoring our show! We couldn't do any of this without the support of these awesome companies.
Subscribe below.

Show Notes:
<> Open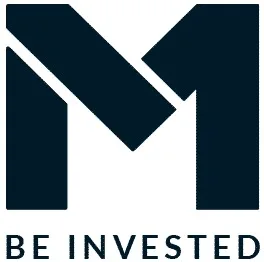 Why compromise with investments when you can use an intuitive, easy-to-use, robust platform? M1Finance combines the power of automated investing platforms with the flexibility of do-it-yourself but more expensive brokers. Be Invested.

Looking for a better spreadsheet to handle your budgeting needs? Tiller Money automatically downloads your data from the source into fully customizable Google Sheets. You can even download a Stacking Benjamins template designed with help from Joe Saul-Sehy!
<> Headlines
Everyone's a 'Buy and Hold' Investor Now. But Can You Stay That Way? (WSJ)
Servicemaster – Are you and your home ready for a disaster? Would you actually be covered in the event something happened? We talk to Pete from ServiceMaster to see what you need to be doing to be prepared.
<> Gooding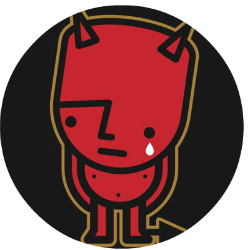 Check out the band's site: GoodingMusic.com
Help the band on their quest to improve financial literacy: FundingTheFutureLive.org
Drop a line on Twitter: @goodingmusic
Take a look at how Gooding is changing bringing financial literacy across America:

And here's a little look at Gooding's Fall 2016 tour:

<>Doug's Trivia
What band has made the most money, EVER, from a concert tour?
<41:12> Haven Life Line
Need life insurance? You could be insured in 20 minutes or less and build your family's safety net for the future. Use StackingBenjamins.com/HavenLife to calculate how much you need and apply.
Chloe is looking for some guidance on how to figure out what the retirement age is for her, in addition to what she should be be doing to get there.
<> Letters From the Mailbag
Need help with your financial plan? Use this link to schedule a meeting with OG: StackingBenjamins.com/OG
Seth (who lives in Kansas City) has some choice words about how Kansas barbecue is better than Texas barbecue. We have obviously banned future letters from Seth.
Chris is suffering from "analysis-paralysis" regarding all of their financial options. What advice can Joe and OG give?
<> Join us Wednesday
How big of an impact does gender differences have on saving and spending patterns? Join us for our discussion with Fidelity.
✕
Join 9K+ Stackers improving their money savvy.