Scott Alan Turner (Financial Rock Star podcast) joins us to talk about important lessons from his new book 99 Minute Millionaire. One reason we love Scott is that he makes some fairly difficult concepts seem simple, like indexing and budgets. We'll have a wide ranging discussion about those topics and more today! Also, in our headline segment, we put a bow on the Wells Fargo scandal by letting you know how to get your money if you're owed something from the settlement package. Also, we'll dive in to a review of Brexit. When it was all finished, did market timers get a nice bounce by missing the dip?
In the second half of the show we answer a great hotline call from Nate about extremely early retirement. If you want financial independence at a young age, how do you treat tax shelters? Then in the letters segment, Laura asks about using her husband's employee stock purchase plan for their goals. You might not expect our answers to either of these questions.
Special thanks to MagnifyMoney.com and SoFi for sponsoring our show. Support the companies that support us AND help yourself along the way.
Subscribe below.

Show Notes:
<> Open
<5:00>Headlines
Did Alts Prove Their Salt Post-Brexit? (Barron's)
<9:38> Scott Alan Turner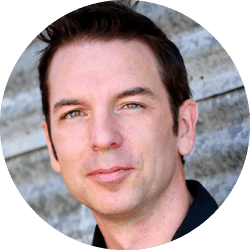 Say hello to Scott on Twitter: @ScottAlanTurner
Buy Scott's book, 99 Minute Millionaire:

<29:39>Doug's Trivia
What's the most expensive concert stage ever built?
<32:52>"OG is taking clients" hotline
Nate – early retirement planning…how do you use tax shelters when trying to aggressively reach financial independence?
Need help with your financial plan? Use this link to schedule a meeting with OG: StackingBenjamins.com/OG
<> Letters
Laura – Should we use my husband's ESPP plan to meet our goals?
<> Join us Friday
Coming to the basement for the round table is Paula Pant and special guest Will Sisk AND super-special guest Toni Husbands from Debt Free Divas!
✕
Join 9K+ Stackers improving their money savvy.