Is real estate the best investment for first-time investors? Today's roundtable discussion is a special one – our panel shares their thoughts, experiences, and opinions about real estate as a viable investment for beginners. We are thrilled to welcome the co-host of our sister show, the Stacking Deeds podcast, Crystal Hammond. Of course, we couldn't have a real estate roundtable and not invite the real estate maven herself, Paula Pant. And, just to bring a little of the opposing viewpoint, we bring on Len Penzo, from Len Penzo dot com.
We also dive into the Top 4 Ways to Invest in Real Estate, (and Paula puts Len in his place after he runs his mouth). If you're thinking about dipping your toe into real estate investing, you won't want to miss this!
Be sure to stick around for the continued year-long, nerd soap opera that is our trivia contest – all about the infamous Tunguska Event. Will Len extend his trivia dominance another week? Will Crystal do OG a solid and close the gap with Len? Will Paula shock us all and bolt out of the tie for last place? Tune in… the results will shock you!
FULL SHOW NOTES: https://www.stackingbenjamins.com/real-estate-roundtable-1376
Deeper dives with curated links, topics, and discussions are in our newsletter, The 201, available at https://www.StackingBenjamins.com/201
Enjoy!
---
Our Topic: All Things Real Estate
Few Industries Are Better for First-Time Investors Than Real Estate. Here Are 4 Proven Ways to Make a Profit (Entrepreneur Magazine)
During our conversation, you'll hear us mention:
Real estate as a viable investment for beginners
What's needed to achieve success as a real estate investor
Folly of expecting "passive income" from real estate
Alternative investments to real estate
House hacking
Long-term rentals
Fix-and-flip
Short-term rentals – host (e.g. AirBNB)
---
Our Contributors
A big thanks to our contributors! You can check out more links for our guests below.
Crystal Hammond
Another thanks to Crystal Hammond for joining our contributors this week! Check out Crystal's website, Sew Sew Fab – Sew So Fab and hear more from Crystal on our sister show, Stacking Deeds at StackingDeeds.net.
Paula Pant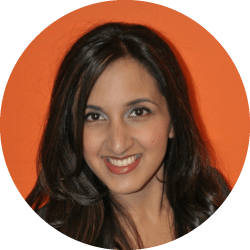 Check Out Paula's site and amazing podcast: AffordAnything.com
Follow Paula on Twitter: @AffordAnything
Len Penzo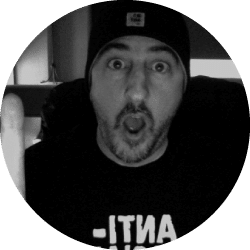 Visit Len Penzo dot Com for the off-beat personal finance blog for responsible people.
---
Doug's Game Show Trivia
How many square miles of land did an asteroid destroy near the Podkamennaya Tunguska River in Russia in 1908?
---
DepositAccounts

Thanks to DepositAccounts.com for sponsoring Stacking Benjamins. DepositsAccounts.com is the #1 place to go when you're looking to see if your rate is the BEST rate on savings, CDs, money markets, and even checking accounts! Check out ALL of the rates ranked from best to worst (and see the national averages) at DepositAccounts.com.
---
Mentioned in today's show
Stacking Deeds podcast
Best ways to start as a newbie real estate investor
Keeping your expectations realistic
Your First Rental Property – Paula's course geared towards first-time real estate investors/landlords
---
Miss our last show? Check it out here: Your World on Money – Behind the Scenes of the new Million Stories Series with host Andini Makosinski.
Written by: Kevin Bailey
✕
Join 9K+ Stackers improving their money savvy.