It turns out that AJ Smith (managing editor of the SmartAsset blog and Credit.com contributor) is every bit as big a baseball fan as I am….but she's likes the–gasp–Yankees.
I know, I'm disappointed, too.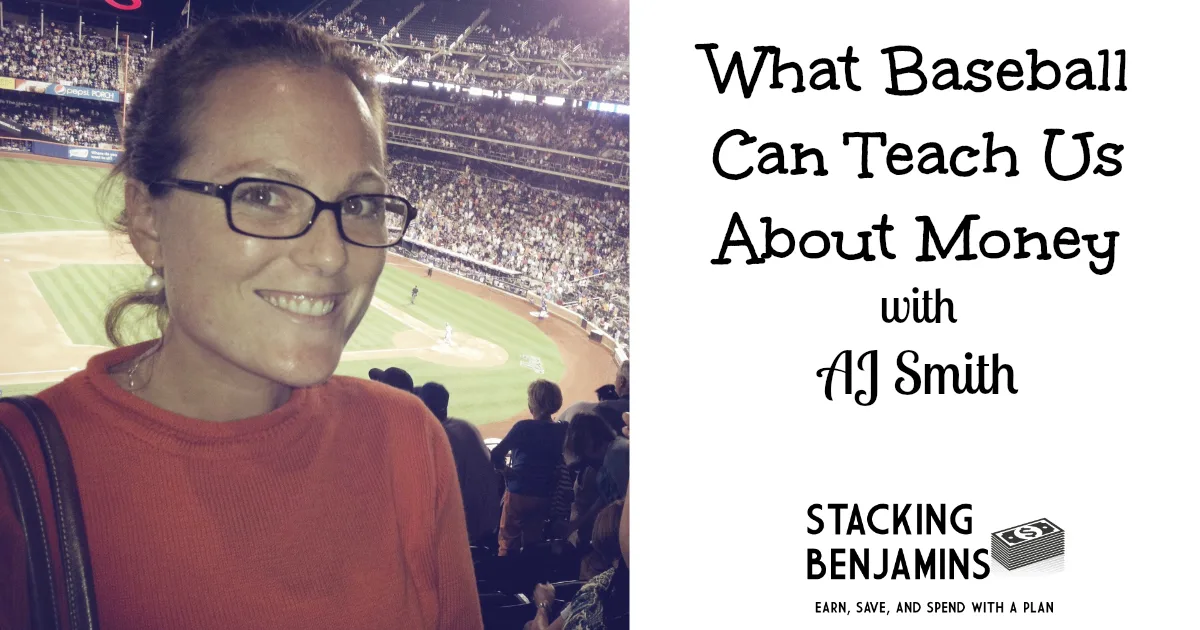 However, she wrote a kick butt article over at Credit.com about how baseball can teach us all some lessons on money. With baseball season just underway and money ALWAYS on our mind, we had to invite AJ down to the basement to talk about it.
Whether you're a baseball fan or not, there's something for everyone on today's podcast.
Speaking of kick ass….thanks to our awesome friends at MagnifyMoney.com for sponsoring our podcast. We couldn't do this without their support!
SHOW NOTES
<> Open
<> MagnifyMoney – Isn't it time to compare your checking account, savings, and credit cards against the entire world of options? Wouldn't it be awesome if there were a place where you could do that without having to give up your entire life history to get it? You're in luck. Use StackingBenjamins.com/MagnifyMoney and you'll see within a few keystrokes how your financial products compare to nearly every option available.
<> AJ Smith – What Can Baseball Teach Us About Money?
The article that inspired this episode: 4 Lessons Baseball Can Teach You About Money
AJ's other gig….SmartAsset.com
Follow AJ on Twitter: @_AJ_Smith
<> End Show/Contest