With over a MILLION views of his YouTube video for his hit song "I Paid Sallie Mae Back," Dee-1 may be the voice of the student loan crisis. He's on today's show talking about student loans, car loans, and his fast-moving career!
In headlines, we talk about a Bitcoin transaction that went very, very, very well….maybe too well. We throw out the Haven Life line to Tom, who asks about creating his own pension. Is that a good idea? Plus we answer your letters, Doug brings home the trivia, and more.
Special thanks to  SoFi and Magnify Money for sponsoring our show!
Subscribe below.

Show Notes:
<> Open
From student loans to personal loans and mortgages, lower your interest rate with a strategy involving SoFi. You need a good credit score to qualify.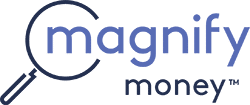 Compare checking, savings, credit cards, and loans before switching. Magnify Money makes it super easy to compare, switch and save.
<4:21>Headlines
<14:12>Dee-1: I Paid Sallie Mae Back (and more…)

Check out Dee-1's site at: Dee-1 Music
Follow Dee-1 on Twitter: @Dee1music
<33:37>Doug's Trivia
Which recording artist does Cracked list as having the #1 most unnecessary Greatest Hits album of all time?
<38:41> Haven Life Line
Need life insurance? You could be insured in 20 minutes or less and build your family's safety net for the future. Use StackingBenjamins.com/HavenLife to calculate how much you need and apply.
Tom asks about building an income floor in retirement. Should he buy an annuity?
<46:11> A Letter From the Mailbag
Pam asks about Social Security benefits.

Thanks to Devin Carroll for helping us answer Pam's question. Check out Devin's podcast, Big Picture Retirement.
Need help with your financial plan? Use this link to schedule a meeting with OG: StackingBenjamins.com/OG
<> Join us Friday
Greg, Paula and Len join Joe in a rousing roundtable conversation, AND we learn about the Clarity app.
SaveSave
✕
Join 9K+ Stackers improving their money savvy.