Instead of focusing on what you're going to do today, how about deciding "what am I NOT going to do?" That's one of many pieces of productivity advice that Oliver Burkeman brings to the basement table today. He's studied productivity over his long career and has now written a new hit book on the topic. Oliver shares lessons from Four Thousand Weeks: Time Management For Mortals on today's show.
In our headlines segment we address a recent Wall Street Journal piece that calls the bottom of the recent stock market downturn. When will the ugliness end? We'll also ask OG's opinion. Plus, it's Gary Busey's birthday, so Doug will help us with some non-sequitur trivia.
Enjoy!
---
Our Headline
Oliver Burkeman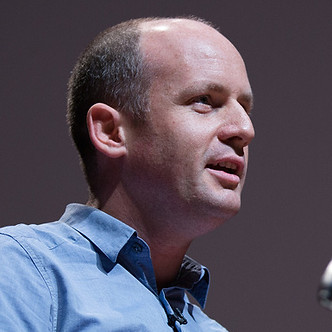 Big thanks to Oliver for joining us today. To learn more about Oliver, visit his website and get a copy of his book Four Thousand Weeks: Time Management for Mortals.
---
Doug's Trivia
How many teeth do horses have?
---

Need life insurance? You could be insured in 20 minutes or less and build your family's safety net for the future. Use StackingBenjamins.com/HavenLife to calculate how much you need and apply.
Matthew wants to know how to determine if a stock sale will trigger wash sale rules.
---
Want more than just the show notes? How about our new newsletter with STACKS of related, deeper links?
Check out The 201, our email that comes with every Monday and Wednesday episode, PLUS a list of more than 19 of the top money lessons Joe's learned over his own life about money. From credit to cash reserves, and insurances to investing, we'll tackle all of these. Head to StackingBenjamins.com/the201 to sign up (it's free and we will never give away your email to others).
---
Written by: Brooke Miller
Miss our last show? Listen here: Upgrade Your Life By Adding Friction
✕
Join 9K+ Stackers improving their money savvy.