What are some of the most valuable lessons in money that you've acquired over your lifetime? Money education is a lifelong process. Today, our weekly roundtable reviews one popular author's list of money lessons, and we'll add a few of our own. We also welcome the co-host of the Talking Real Money podcast and the owner of one of the smoothest voices in the industry, Don McDonald. Joining us from NYC, recent Columbia graduate and host of the Afford Anything podcast, Paula Pant. And the roundtable panelist who has the most life experience of our regular panelists – by a long shot – we welcome back the creator of the award-winning blog LenPenzo.com, Len Penzo.
In the second half of the show, our panelists add their own life money lessons.
Doug dazzles us with a piece of head scratching NYC-related trivia. Will Paula be able to make the most of her home-field advantage to pull out the win? Does Don have an ace up his sleeve with some inside knowledge? Will Len extend his lead and bring home the dub?
Deeper dives with curated links, topics, and discussions are in our newsletter, The 201, available at https://www.StackingBenjamins.com/201
Enjoy!
---
---
---
Reflections on money and life
31 Lessons I've Learned About Money (RyanHoliday.net)
During our conversation you'll hear us mention:
Money should be viewed as a tool for reaching life goals – not the goal itself
Joy can also be attained through the pursuit/challenge of acquiring money
Finding joy living in the present
Moving the goalposts
"Poverty" is always wanting more; "rich" is having enough
More money doesn't mean you'd necessarily want to trade places with anyone
"A lot" of money is all relative
The trap of lifestyle inflation
Pick the low hanging fruit
Peace of mind attained through acceptance
Don't compare yourself to other people
Discipline is hard; making money decisions based on emotions is a recipe for disaster
Focus on income; invest as much as possible (the earlier in life, the better)
Try to reach a fair compromise when negotiating with others
Embrace flexibility in your life
Find mentors sooner
There are more important problems than money
---
Our Contributors
A big thanks to our contributors! You can check out more links for our guests below.
Don McDonald
Another thanks to Don McDonald for joining our contributors this week! Hear more from Don on his show, Talking Real Money at Talking Real Money (on Apple Podcasts).

Also, check out TalkingRealMoney.com.
Paula Pant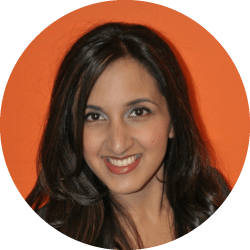 Check Out Paula's site and amazing podcast: AffordAnything.com
Follow Paula on Twitter: @AffordAnything
Len Penzo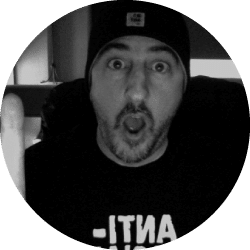 Visit Len Penzo dot Com for the off-beat personal finance blog for responsible people.
---
Doug's Game Show Trivia
Where does Central Park fall in the ranking of the largest parks in New York City?
---
DepositAccounts

Thanks to DepositAccounts.com for sponsoring Stacking Benjamins. DepositsAccounts.com is the #1 place to go when you're looking to see if your rate is the BEST rate on savings, CDs, money markets, and even checking accounts! Check out ALL of the rates ranked from best to worst (and see the national averages) at DepositAccounts.com.
---
Miss our last show? Check it out here: Earning a Cool Million, Saving Tons with a FREE Resource, and Rocking a Podcast: Our Stackers Share Success Stories!
Written by: Kevin Bailey
✕
Join 9K+ Stackers improving their money savvy.