What was the role of money in early America? Historian and host of the Ben Franklin's World podcast, Liz Covart joins us to talk trade, taxes, and a little tea party. Bitcoin is in the headlines again, as are restaurants. Does a recession in the restaurant sector spell doom for stocks?
Our Quotacy Hotline call comes from Ryan, who asks whether he should invest outside of his rotten 401k plan. We also answer a letter from Jay about paying down debt with an old IRA. Of course, Doug still brings down the trivia AND might have found a spokesman for his budding new business.
Thanks to MagnifyMoney.com and SoFi for sponsoring our podcast.
Subscribe below.

Show Notes:
<> Open
From student loans to personal loans and mortgages, lower your interest rate with a strategy involving SoFi. You need a good credit score to qualify.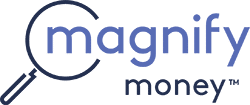 Compare checking, savings, credit cards, and loans before switching. Magnify Money makes it super easy to compare, switch and save.
<4:40>Headlines
<10:13>Liz Covart
Check out Ben Franklin's World: BenFranklin'sWorld.com
Follow Liz on Twitter: @LizCovart
<35:49>Doug's Trivia
Who wrote the song Doug's going to use on his ice cream truck?
<39:13>Quotacy Hotline
Why spend hours with a cheesy salesman when in minutes you can find out how much insurance you need AND get quotes from 17 of the largest companies? Check out Quotacy.com for life and disability insurance.

Ryan – My 401k plan stinks, should I invest outside of it?
<44:05> Letters
Jay – he has $17k in credit card debt and $20k in an old IRA. Should he cash in the IRA to pay down the debt?
✕
Join 9K+ Stackers improving their money savvy.