How do you find success? Today, we'll help…"shine a light" on the path to a better worklife (we're so, so clever!). Chesapeake Bay Candle has seen tremendous success and today founder Mei Xu joins us to share her secrets. Whether you're looking to climb the corporate ladder or create your own company, there's something for everyone in today's interview.
During our headline, we welcome back Steve Kerber to share fire safety tips with us since October is fire safety awareness month. Fire spreads fast and seconds make all the difference when the flames are blazing. Then we'll magnify Dave's money who wants to know when you have enough for retirement. We deep dive into the idea of "enough," and you won't want to miss it.
Enjoy!
---
Our Headlines
Steve Kerber joins us to talk about fire safety during Fire Safety Awareness Month. Learn more about Steve here and visit www.closeyourdoor.org for a list of fire tips to keep you and your family safe.
---
Our TikTok Minute
---
Mei Xu
Big thanks to Mei Xu for joining us today. To learn more about Mei, visit her website and get a copy of her book, Burn: How Grit, Innovation, and a Dash of Luck Ignited a Multi-Million Dollar Success Story.
---
Doug's Trivia
Katy Perry holds the record for the most songs sold past 10 million. How many songs in total did she have that made it to that mark?
---
MagnifyMoney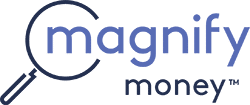 Thanks to MagnifyMoney.com for sponsoring Stacking Benjamins. MagnifyMoney.com saves users on average $450 when they compare, ditch, switch and save on credit cards, student loan refinancing, checking, savings and more. Check out MagnifyMoney.com for your savings.
Dave wants to know how he will know when he's saved enough. Is there a magic number to save or another way to calculate it?
---
Want more than just the show notes? How about a guide with STACKS of related, deeper links?
Check out The Stacker, our email that comes with every Monday and Wednesday episode, PLUS a list of more than 19 of the top money lessons Joe's learned over his own life about money. From credit to cash reserves, and insurances to investing, we'll tackle all of these. Head to StackingBenjamins.com/STACKER to sign up (it's free and we will never give away your email to others).
---
We have lots of additional tools and interviews on related topics. Check out these podcast episodes!
---
Written by: Brooke Miller
Miss our last show? Listen here: What Is The Cost Of "Cool"?
✕
Join 9K+ Stackers improving their money savvy.