Charles Schwab's chief global investment strategist Jeff Kleintop joins us to talk diversification. Are your investments really doing less to help your portfolio avoid risk (and gain rewards) that you hope? We'll find out some surprising news from Jeff on today's show.
Also, in our headline segment, we'll tackle some surprising news from Merrill Lynch about IRAs AND discuss the best way to keep your retirement portfolio on track.
On our hotline segment, Patrick asks about his Roth IRA; if you put too much in, how do you take it back out? Doug also shares some internationally-flavored trivia and brings down the mail, which includes a question from Alex about Health Savings Accounts (HSAs).
Special thanks  SoFi and Magnify Money for sponsoring our show. Support the companies that support us AND help yourself along the way.
Subscribe below.

Show Notes:
<> Open
From student loans to personal loans and mortgages, lower your interest rate with a strategy involving SoFi. You need a good credit score to qualify.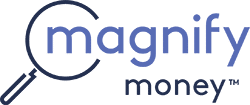 Compare checking, savings, credit cards, and loans before switching. Magnify Money makes it super easy to compare, switch and save.
<3:24> Headlines
<10:02> Jeffrey Kleintop
Say hello to Jeff on Twitter: @JeffreyKleintop
Read Jeff's writing at CharlesSchwab.com: Your Portfolio May Be Less Diversified Than You Think
<24:20>Doug's Trivia
Now that the UK has voted to leave the European Union, how many member states are left?
<29:16>"OG is taking clients" hotline
Patrick – We put too much money in our Roth IRA! How do we take excess contributions back out.
Need help with your financial plan? Use this link to schedule a meeting with OG: StackingBenjamins.com/OG
<33:15> Letters
Alex sent us a letter about employer based HSA accounts. Can you use a bank of your choice, or is it up to the employer?
<> Join us Friday
Join us for the roundtable on Friday!
✕
Join 9K+ Stackers improving their money savvy.