Want to know which of your friends is healthiest? Ask an actuary how much they're going to charge them for life insurance. Matt Wolf, an actuary for Haven Life Insurance Agency, joins us on today's show to talk about how insurances are priced. Think an insurance company is ripping you off? Matt will explain how pricing works so you'll have a better idea about all the things that go into deciding how much you'll pay. Even more important? You'll be able to better understand how insurance works so you'll be able to better insure yourself and avoid types that are really wastes of your money. Even more, you'll understand how insurance decisions are very different depending on your age, assets, and family situation.
Plus, in our headlines segment, we discuss another 401k lawsuit. How does this change the way you save for retirement? Should it change the way you save for retirement at all? Also, we'll talk to our social media correspondent, Jamie Wise from the BUZZ Index (ticker: BUZ). What's going on with financial stocks, Domino's Pizza and biotech? We'll cover all of that and more.
We'll of course have more from the world of financial planning, throw out the Haven Life line to lucky listener Rachel, who wonders about stuffing more money into savings, score with some of Doug's delightful trivia, and more.
Huge thanks to Roofstock (check out their massive real estate database) and MagnifyMoney.com (when you're comparing financial tools like credit cards and savings accounts) for helping us with today's show. They're awesome companies and if you're not using them, I'm not sure you know what you're missing!
Subscribe below.
Show Notes:
<> Open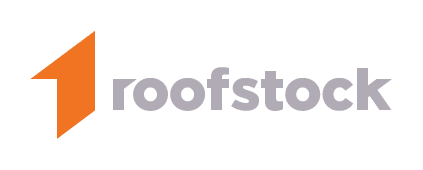 Browse Roofstock's online marketplace of top retail rental properties around the nation. Invest in rental real estate around the nation with a partner who'll help you find great renters and evaluate and hire property managers. Manage everything yourself or hand it all off to a professional team with a deep knowledge of real estate investing and operations.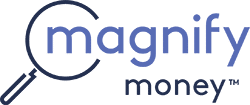 Compare checking, savings, credit cards, and loans before switching. Magnify Money makes it super easy to compare, switch and save.
<5:10> Headlines
Jamie Wise – BUZZ Indexes – Check out BUZZ Indexes here.
<16:34> Matt Wolf, Product and Actuarial Lead (Haven Life)
Follow Haven Life on Twitter: @HavenLifeInsure
Want to see how simple Haven Life has made the insurance process? Check it out for yourself: HavenLife.com
<31:11> Doug's Trivia
When was the world's first teddy bear museum created?
<36:38> Haven Life Line
Need life insurance? You could be insured in 20 minutes or less and build your family's safety net for the future. Use StackingBenjamins.com/HavenLife to calculate how much you need and apply.
Rachel in North Carolina wonders if she should invest $50k of her $60k that she makes and live off of non-qualified investments, moving more money into tax shelters.
<45:07> Letters
Need help with your financial plan? Use this link to schedule a meeting with OG: StackingBenjamins.com/OG
David needs some help picking an advisor to assist him with his 403(b) account.
<> Join us Friday
Amanda Holden, from the hilarious Dumpster Dog Blog will make a special appearance on the roundtable. Don't miss out on this one, she's a lot of fun. Tune in!
✕
Join 9K+ Stackers improving their money savvy.