How many times have you lost and thought, "I'm going to learn to do better next time, so I win." What did you learn specifically from losing? Author Mary Pilon asked the same question and put together an anthology on stories about epic losses that shines a spotlight on the struggle involved trying to reach the top of anything. If you're inspired–like we are–by stories of other's struggle so we don't feel so alone, you're going to be super excited listening to Mary share a few epic stories from the book.
Next, has Robinhood finally attracted its share of regulator attention? During our headlines, we'll recap the numerous reasons why you shouldn't use Robinhood for your investing. Plus, in our second piece, are you heading to retirement disaster by underestimating your life expectancy?
During the Haven Life Line, we'll take a question about short-term investing from Matt. He's currently in college, and looking to invest $2000 for a couple of year. Where's the best Matt can invest his money?
---
Today's Headlines:
---
Mary Pilon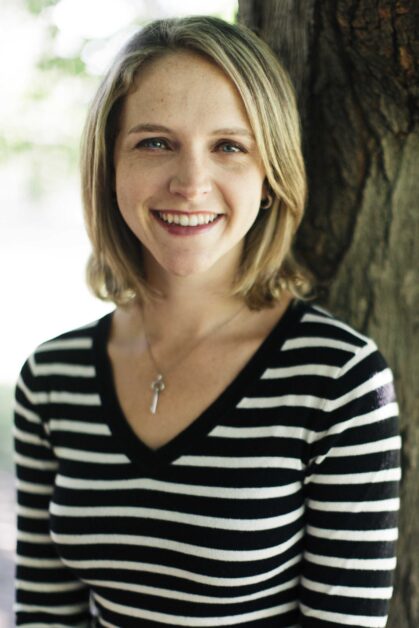 You can find more from Mary at her site: MaryPilon.com
Want more stories from Mary? Order her book below!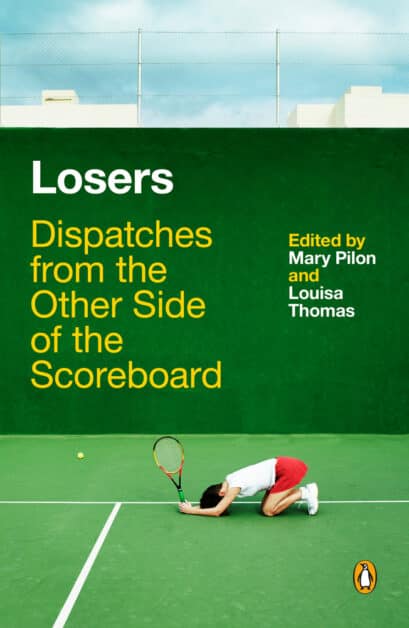 ---
Doug's Trivia
Which 20th century President had a member of the Rockefeller family as a VP?
Matthew is looking to invest $2000 for 2-3 years. Where's the best place to park the money?
Want the guys to answer your question? You can call into the Haven Life Line and get your question answered on-air HERE.
---
Want more from our show notes? Check out our deep dive below!
What Do We Learn From Losing? (with Mary Pilon)
Happy Monday, Stackers, and welcome back for more money nerd discussion. Yes, today's show is chock full of life lessons and goodness from Mary Pilon who talks to Joe about how to make the most of things when you do not necessarily "win" at something. Sure, the headlines can help prepare you for achieving your retirement goals (and never run out of money in your lifetime), as well as unraveling potential lessons from Robinhood. However, today's important news is Joe's Mom's Neighbor Doug is announcing his running mate! (#Doug2020). Read on to get the best nuggets jewels of wisdom from today's riveting edition of The Stacking Benjamins Show.
Robinhood's rapid rise yields irate traders, US probes
"Both the SEC and Finra are now investigating Robinhood's handling of its March outage, sources say
"Robinhood Markets has catapulted ahead of its online brokerage rivals with a smartphone app that has attracted an army of young investors. Yet with the company's rise has come a litany of problems: trading outages, angry customers and regulatory probes.
Over the first half of the year, U.S. consumer protection agencies received more than 400 complaints about Robinhood — roughly four times more than competitors like Charles Schwab Corp. and Fidelity Investments' brokerage unit. The grievances, obtained via a public records request to the Federal Trade Commission, depict novice investors in over their heads, struggling to understand why they've lost money on stock options or had shares liquidated to pay off margin loans.
Among the setbacks highlighted in the documents is a pivotal breakdown in early March when Robinhood stopped working for more than a day, just as markets were swinging wildly on coronavirus fears. Some complainants reported losing thousands of dollars because they couldn't sell holdings. Others bemoaned the missed opportunity to profit. Most disturbing to the investors was that as the chaos reigned, there was nobody at Robinhood to call for assistance. Many couldn't even find a listed phone number."
Joe expresses frustration with the litany of problems that Robinhood has experienced in its five years on the market. Robinhood is particularly popular with young investors, and they have shown a reluctance to change brokers – even after all of the operational and regulatory problems.
OG agrees, stating, "I think if you approach it from the perspective of what it really should be; Robinhood is like Draft Kings…sometimes you get lucky and it world out right, sometimes you don't get lucky and it doesn't work out right. It should not be a location for long-term investing. It should not be a location for your financial dependents' money…it's not designed for that."
Forecasting 'The End' of Retirement
"Estimating the length of retirement is one of the most important aspects in financial planning, yet many investors underestimate their average lifespan, which can have a detrimental effect on their ability to retire successfully, according to new research.
Morningstar Investment Management's Estimating 'The End' of Retirement explores various factors relating to how to estimate "the end" of retirement in a financial plan using data from the Health and Retirement Study (HRS) and the Survey of Consumer Finances (SCF). While there is an expansive amount of literature examining objective mortality factors, the study notes that there is no consensus approach to estimating the length of retirement. Moreover, it's not clear to what extent subjective estimates are reliable and how and if objective factors are correctly considered, the paper emphasizes."
OG is emphatic in his assessment of the data: "Most people look at life expectancy through the eyes of the generation before them." This can lead to false assumptions because life expectancy has grown significantly since just two generations prior. Basing your financial plan on a shorter than actual life expectancy can have devastating consequences. OG believes that peoples' financial plans should plan on living until 100, at the least, and soon 110.
"The penalty for being wrong on the other side (outliving your money) is enormous. You don't want to be 96 and be like, 'well, I planned on dying at 95.'"
—OG
On the other hand, if you are worried about outliving your money, you could forego spending and quality of life early on in order to stretch out your assets. OG advocates for developing a lifetime portfolio that's income sustaining. It's a delicate balance between Karpe Diem and delaying living; but when in doubt, it is always prudent to err on the side of caution (save more, spend less), especially as you're within five years of retirement.
Takeaways
1. Create a plan so you can spend lavishly on what you love and cut out what is not important to you. Be intentional about your spending today so you can put money away. Bet on living a long time.
2. The brokerage platform you use matters – you want it to be there when you need it.
Today we are fortunate to have Mary Pilon come down to the basement to chat with Joe. Mary is a journalist, screenwriter, and author. Perhaps best known for her sports writing, Mary has an uncanny ability to meld sports into everyday life. Pilon came down to the basement previously to discuss Monopoly's Secret Past. We welcome her back to discuss the virtue of losing and how to take lessons away.
Taking from their own experiences of being laid off from sports writing, she and Louisa Thomas teamed up to write Losers: Dispatches from the Other Side of the Scoreboard. The book is an anthology of essays about losers, which came to fruition to try and take some of the stigma off of losing.
The modern-day obsession in society with winning makes it easy to ignore losing, which is unfortunate. Whether it's Michael Jordan's fear of losing, as witnessed in The Last Dance or The Legend of Sweet Pea, which follows a basketball player in the mid 1980s in Las Vegas, losing can have a profound effect on humans, and our desire to not just win but to avoid losing has a powerful impact on what actions we take.
Mary has so many anecdotes from all the stories, that often results in finding success not in the direct way that was initially sought after, but rather through lessons learned, values attained, or larger growth.
Joe's Mom's Neighbor Doug Trivia
Q: Which 20th Century president had a member of the Rockerfeller family as a VP?
Hot off the press: Doug has chosen Eliza Hamilton as his running mate! #smh
A: Gerald Ford (1974-77)
Matt from Ohio is a junior in college with low expenses, and he would like the guys' take on what he should do with some cash on hand. He has $2,000, and feels like the money is wasting away just sitting in his checking account. He says he has a medium risk tolerance, and would like to have the money available for use in two or three years. Should he invest the money in his brokerage account, or are there other investments that could be better?
OG recommends that he keep the money liquid in cash, unless he wants to take a little bit of the money and open a Roth IRA. "What happens when you graduate from college?" OG foresees needing capital to get started. Do not be tempted to chase flashy stock returns.
Joe was triggered when he heard the "two-to-three year time frame." He goes on to explain that anything can happen in two to three years. Short-term volatility can beat down returns in the short-term (or can see new highs).
__________________________________________________________________
Join Us Wednesday!
Written by: Richie Rutter-Reese
✕
Join 9K+ Stackers improving their money savvy.