Wondering how to make your money multiply? Behavioral economics expert Dr. Daniel Crosby drops by the basement to talk about lessons from his new book The Laws of Wealth. We'll talk about common problems, the myth of the outlier investor, and more.
We tackle a Quotacy hotline call, take a letter from the mailbag, and even save time for some of Doug's delicious Pokemon Go trivia. Just another day on Stacking Benjamins!
Thanks to MagnifyMoney.com and SoFi for sponsoring our podcast.
Subscribe below.

Show Notes:
<> Open

From student loans to personal loans and mortgages, lower your interest rate with a strategy involving SoFi. You need a good credit score to qualify.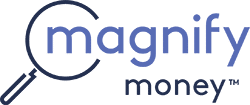 Compare checking, savings, credit cards, and loans before switching. Magnify Money makes it super easy to compare, switch and save.
<4:33>Headlines
(Nocturne Capital Blog)
Securities and Exchange Commissioner Advocate Fleming (Investment News)
<> Dr. Daniel Crosby
Read Dr Crosby's Book:
Say "Hey!" to Dr. Crosby on Twitter: @DanielCrosby
<>Doug's Trivia
How much time does the average person play Pokemon Go each day?
<>Quotacy Hotline
Why spend hours with a cheesy salesman when in minutes you can find out how much insurance you need AND get quotes from 17 of the largest companies? Check out Quotacy.com for life and disability insurance.

<>Join us Wednesday
We're looking behind the scenes of a financial advisor's office. What happens there?
✕
Join 9K+ Stackers improving their money savvy.