Economist and co-author of the Social Security bestseller Get What's Yours, Laurence Kotlikoff joins us to talk planning. What's changed under the new revised Social Security rules? When should people start planning Social Security? For young listeners, should you plan on it at all? We'll get fascinating answers on all things Social Security today.
We also have headlines, letters about showering with Dave Ramsey, paying for graduate school, and dumb movies. Plus we have a suspicious Quotacy hotline call, Doug's trivia and more. It's all just another fun Monday on the Stacking Benjamins show.
Thanks to SoFi and MagnifyMoney.com for sponsoring our show. Looking for a better debt repayment strategy or better financial instruments? Use our hosts' links to save tons on fees and interest.
Subscribe below.

Show Notes:
<> Open

From student loans to personal loans and mortgages, lower your interest rate with a strategy involving SoFi. You need a good credit score to qualify.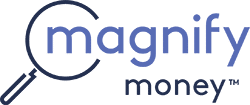 Compare checking, savings, credit cards, and loans before switching. Magnify Money makes it super easy to compare, switch and save.
<5:00>Headlines
Investors snub all but lowest cost funds (Morningstar)
<13:35>Laurence Kotlikoff: Getting Yours
Laurence's book on Social Security:
Get What's Yours Site:
Follow Laurence on Twitter: @Kotlikoff
Laurence's website: Kotlikoff.net
<30:02>Doug's Trivia
What year was Social Security created?
<35:02>Quotacy Hotline
Why spend hours with a cheesy salesman when in minutes you can find out how much insurance you need AND get quotes from 17 of the largest companies? Check out Quotacy.com for life and disability insurance.

Ben asks about the fiduciary standard. Will it be a legal nightmare?
<38:33> Letters
Kevin – Loves us in the shower….but not as much as Dave Ramsey.
Bill – Have we watched the film Trailer Park Boys?
Anna – Pay off debts or attend graduate school?
<>Join us Wednesday
We're talking about having the "M Talk" (Money!) with Lori Sackler! Need a better way to talk to your
✕
Join 9K+ Stackers improving their money savvy.