Have you ever thought, "Maybe I should be SPENDING more money?" Our guest today thinks that maybe you should re-examine how you're living. Bill Perkins, poker star and energy trader, says that investors have too much of their mindset set on the future and possibly being broke, and not enough energy focused on the now of life. We'll discuss over-saving, being TOO frugal, and actually spending your money on today's episode.
Plus, how does an ETF that literally pays YOU to invest not gain enough attention to take off? It turns out…that free might not actually mean better. Weird, huh? We'll cover what went wrong with this ETF and others like it, during today's headlines. In our second segment, we'll cover the results of a financial retirement report showing nearly half of all retirees have to make big spending cuts after 5 years. Here's a reminder: when you're planning for retirement, your cash has to last you through ALL of retirement.
During the Haven Life Line we'll take a voicemail from Jenny, who wants to know the differences between a value fund and a growth fund. How can you tell one from another, and which is better? Should a portfolio include both funds for diversification? Are there different uses for each fund? Does the amount of time until retirement matter for picking a fund type?
In the spirit of Bill Perkins, we'll also save some time for Doug's gambling-themed trivia. Enjoy!
Thank you to our sponsors who keep this show running three days a week. Today's show is sponsored by Student Loan Hero and The Jordan Harbinger show.
Jordan Harbinger Show
Thanks to the Jordan Harbinger show for sponsoring this episode of Stacking Benjamins! You can subscribe wherever you already listen to us, or over at JordanHarbinger.com/Subscribe.
---
Today's Headlines:
How could an ETF that PAYS you to invest possibly go broke?
Fee War Hit Limit With Demise of ETF That Paid You to Invest (Yahoo)
Some key takeaways from Joe and OG:
You (the investor) WANT your financial companies to be profitable. They can continue to do good work, stay competitive, and invest into becoming more efficient.
As it turns out… free and giving money away aren't sound financial strategies.
Go with the proven financial strategies, and leave the horse and pony show behind.
You made it to retirement… don't blow it in half a decade!
Joe and OG weren't very surprised by this one. Here's some of what they had to say:
You need to be realistic about what your spending is going to be in retirement. Do you buy a different car every 3 years? That's a big retirement expense you need to plan for!
Set your retirement goal higher than you think you'll need. If you do end up spending than you expect (like half of retirees do), you'll retirement will still safe. If you don't spend as much… that's still extra cash in your pocket, right?
Looking for the Social Security show Joe mentioned in the headline? Click here: Social Security Has 5 Holes And We're Plugging Two (with Laurence Kotlikoff)
---
Bill Perkins: Why You Should Die Broke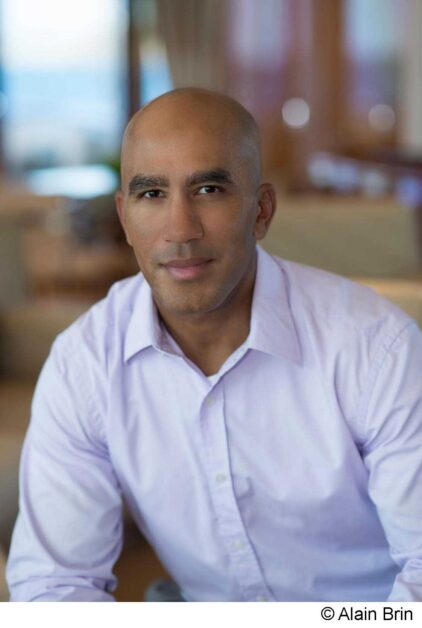 Want more from Bill? You can check out his site here: DieWithZeroBook.com
You can order Bill's book, Die Broke, by clicking below (using our link will help out the show!):
---
Doug's Trivia
What city in the world is the #1 gambling destination?
---
Haven Life Line
Jenny calls in asking about the difference between growth funds and value funds. Should a portfolio have both types of funds for diversification? Are there different uses for the each fund? Jenny also says that she won't be needing the money for another 30 years, does that matter for what type of fund she picks?
Want the guys to answer your question? You can call into the Haven Life Line and get your question answered on-air HERE.
---
Join Us Wednesday!
Do you think the million-dollar dream is only for office workers? On Wednesday we're sitting down with the "million-dollar ditch digger" Ken Rusk, who's sharing with us how he followed his dreams without sacrificing his path to financial wealth.
Written by: Richie Rutter-Reese
✕
Join 9K+ Stackers improving their money savvy.