NFT…Etherium…Dougcoin? Wait…Dougcoin? Is Doug messing with us again and making up his own cryptocurrency? The whole gang gets involved today as we dive into the virtual world of NFT's, Crypto, and all things Modern Finance with Kevin Rose.
With the value of your house skyrocketing, what happens if you want to access some of that cash? We'll give you the lowdown on everything you need to know about home equity lines of credit (HELOCs) and cash-out refinances. And we can't forget about our TikTok minute and the "perfect" explanation of NFT's. Well, we thought it was perfect. Kevin disagreed (and is probably a more reliable source).
Of course, we'll also throw out the Haven Life line to a lucky caller wants to stir the index funds and passive investing pot. Could indexing be worse than Marxism? And that's not all. Of course, we'll also share some of Doug's trivia.
Enjoy!
---
We couldn't bring you three shows a week without our sponsors!
Navy Federal Credit Union
If you want to save with a credit union that helps you build financial confidence, find out more at
navyfederal.org
Talking Real Money
Co-hosts Don McDonald and Tom Cock deliver straight forward, honest, advice on building the wealth you need for a more secure future. You can listen in wherever you listen to podcasts, or at TalkingRealMoney.com.
U.S. Securities and Exchange Commission
Everyone likes to think they know about investing but how much do you really know? Put your financial knowledge to the test at Investor.gov. Before You Invest, Investor.gov.
---
Our Headlines
TikTok Minute
---
Kevin Rose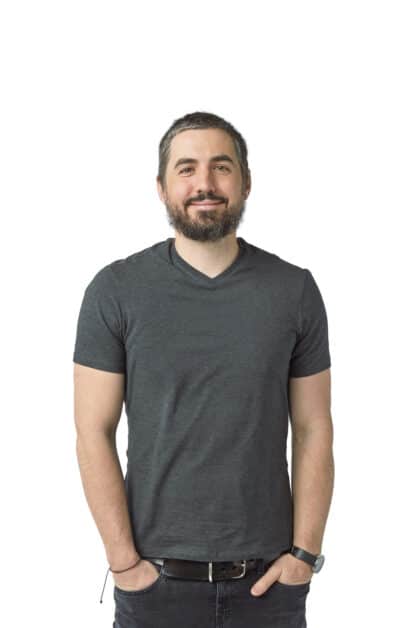 A big thanks to Kevin Rose for joining us and talking all things cryptocurrency. We could only include part of Joe and Kevin's interview in the show today so if you want to listen to their full conversation, visit our YouTube page. If you want to learn more about Kevin and his upcoming projects, visit his website here.
---
Doug's Trivia
What are the three largest cryptocurrencies by market cap?
---

Need life insurance? You could be insured in 20 minutes or less and build your family's safety net for the future. Use StackingBenjamins.com/HavenLife to calculate how much you need and apply.
This week, Adam wants us to discuss this article from The Atlantic.
Want more than just the show notes? How about a guide with STACKS of related, deeper links?
Check out The Stacker, our email that comes with every Monday and Wednesday episode, PLUS a list of more than 19 of the top money lessons Joe's learned over his own life about money. From credit to cash reserves, and insurances to investing, we'll tackle all of these. Head to StackingBenjamins.com/STACKER to sign up (it's free and we will never give away your email to others).
---
Written by: Brooke Miller
Miss our last show? Listen here: 10 Things Investors Shouldn't Care About
✕
Join 9K+ Stackers improving their money savvy.