On today's podcast we have a success story. Kevin & Erin Jones paid off over $107,000 in debt in just over two years. How did they do it? What sacrifices did they make? ….AND how did a financial advisor help them in an uncommon way? We'll have the full story today.
In headlines, we're also joined by John Breyault from the National Consumers League, who tells us about tax time rip offs. Want to avoid fraud this tax season? Listen to John's advice today. Plus, we throw out the Haven Life line to Eric, who asks a question about homeowner's claims, take a letter from Ty, and STILL leave time for Doug's beef-flavored trivia. Of course there's much more….so hit play already, would ya'?
Special thanks to  SoFi and Magnify Money for sponsoring our show!
Subscribe below.

Show Notes:
<> Open
From student loans to personal loans and mortgages, lower your interest rate with a strategy involving SoFi. You need a good credit score to qualify.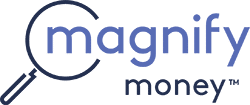 Compare checking, savings, credit cards, and loans before switching. Magnify Money makes it super easy to compare, switch and save.
<>Headlines
<> Kevin and Erin Jones Paid Off $107,000 in Debt!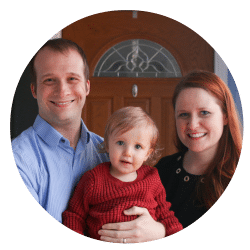 Here's the link to Kevin and Erin's story: How We Paid Off $107K in Debt in Less Than Three Years. (Acorns)
Want more from Kevin and Erin? Good news, they have a blog! Check it out: DebtFreeHappens.com 
<>Doug's Trivia
Upton Sinclair wrote a book in 1906 that exposed the corrupt and unsanitary US meatpacking industry and stockyards so vividly that beef (and particularly steak) prices plummeted 95 per cent for about three years. What was the title of the book?
<40:51> Haven Life Line
Need life insurance? You could be insured in 20 minutes or less and build your family's safety net for the future. Use StackingBenjamins.com/HavenLife to calculate how much you need and apply.
Eric – Homeowners question…how does a claim work?
Need help with your financial plan? Use this link to schedule a meeting with OG: StackingBenjamins.com/OG
<> A Letter From the Mailbag
Ty – Does it ever make sense to put your money in a Roth?
Here's the Ric Edelman book Joe was talking about: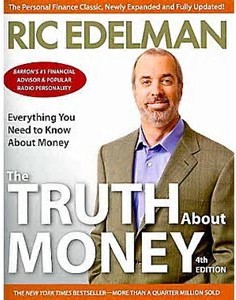 SaveSave
✕
Join 9K+ Stackers improving their money savvy.