Feeling bad about your debt? Well, we've brought the perfect motivation: a story about a woman who paid off over $55k of debt in just 3.5 years. Kassandra Dasent, singer/songwriter and former money coach, joins us to tell her compelling personal story. Raised by a single, immigrant mom, Kassandra learned the word hustle at a young age. However, she fell into her own debt troubles like so many people do because she thought she deserved nice items around her. When her credit was capped by credit card companies, Kassandra sprang into action. She'll share the tactics of how she did it on today's podcast.
Plus, during our headlines segment, we'll share some horrible news about bad brokers. It turns out that once they're kicked out of the world of brokerages, many move over to the insurance industry to continue scamming clients. Speaking of scamming, crypto thieves ran off with over $32M recently. How do you protect yourself? We'll share strategies.
We'll also throw out the Haven Life line to Austin, who wonders why Joe sold his rental property. We'll discuss real estate strategies AND the fact that there are many ways to achieve wealth during our answer.
And of course, Doug also gets his share of air time. Enjoy!
---
We couldn't bring you three shows a week without our sponsors!
Home. Made.
This episode of The Stacking Benjamins Show is sponsored by Home. Made., a podcast from Rocket Mortgage about the meaning of home and what it can teach us about ourselves and others. Search for Home. Made. anywhere you listen to podcasts.
Talking Real Money
Co-hosts Don McDonald and Tom Cock deliver straight forward, honest, advice on building the wealth you need for a more secure future. You can listen in wherever you listen to podcasts, or at TalkingRealMoney.com.
Discover
Want to hear something amazing? Discover matches all the cashback you earn on your credit card at the end of your first year automatically. With no limit on how much you can earn. Learn more at discover.com/yes
---
Our Headlines
---
Kassandra Dasent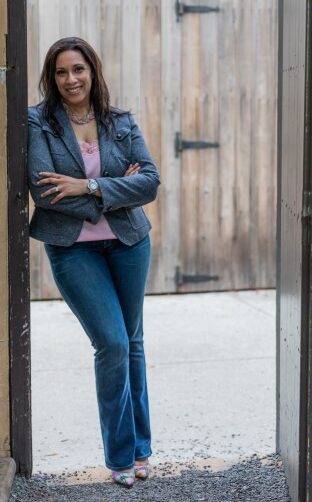 A big thanks to Kassandra for joining us! Find more from Kassandra at KassandraDasent.com
---
Doug's Trivia
When you pick three horses and they finish first, second, and third in the exact order you predicted, what's it called when you win?
---

Need life insurance? You could be insured in 20 minutes or less and build your family's safety net for the future. Use StackingBenjamins.com/HavenLife to calculate how much you need and apply.
Stacker Austin wants to know if real estate a good diversifier for him? He is curious about Joe selling his real estate.
Mentioned in today's show
---
Written by: Richie Rutter-Reese
Miss our last show? Listen here: 5 Biggest Ways to Win With Money, New Crypto, and AMC
✕
Join 9K+ Stackers improving their money savvy.