Remember the phrase 30-and-out? That was what people said when they'd sign up to work for the same company for their entire working lives. Since the days of single-job employment, working thirty years has become a standard idea. But why? Kiersten and Julien Saunders are the brains behind the new book Cashing Out, where they throw 30 years to the curb. Instead, they advocate focusing on 15 years. We'll dive into that, saving more effectively for your goals, the FIRE movement, and more, in a wide-ranging conversation with this dynamic duo (they also are the team behind the popular rich & REGULAR blog, podcast, and more.
In our headlines segment, credit company Transunion is out with a new study asking the question, "How are you holding up during this era of massive inflation?" Charlie Wise from the company joins us to talk credit and some worrisome trends that you should hear so that you can avoid overstepping your credit lines.
Of course, we'll also share an UGLY TikTok minute about life insurance, ask you a tough postal service trivia question from Doug, and more.
…just another Monday at the Stacking Benjamins show! Enjoy!
---
Our Headline
---
Our TikTok Minute
---
Julien and Kiersten Saunders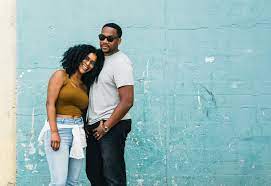 Big thanks to Julien and Kiersten for joining us! To hear more from them, visit richandregular.com and get a copy of their new book Cashing Out: Win the Wealth Game by Walking Away.
---
Doug's Trivia
In 1920, the Post Office decided one item could no longer be sent via post. What piece of precious cargo was that?
---

Need life insurance? You could be insured in 20 minutes or less and build your family's safety net for the future. Use StackingBenjamins.com/HavenLife to calculate how much you need and apply.
AJ has a question about exit strategies for rental real estate.
---
Want more than just the show notes? How about our new newsletter with STACKS of related, deeper links?
Check out The 201, our email that comes with every Monday and Wednesday episode, PLUS a list of more than 19 of the top money lessons Joe's learned over his own life about money. From credit to cash reserves, and insurances to investing, we'll tackle all of these. Head to StackingBenjamins.com/the201 to sign up (it's free and we will never give away your email to others).
---
Written by: Brooke Miller
Miss our last show? Listen here: Can Doing Nothing Get You Ahead?
✕
Join 9K+ Stackers improving their money savvy.