What are you doing to be best in class? What's your curriculum toward success? Why wouldn't you create your own personal MBA to achieve your goals? If you did, what would you study? Today we're going to help you sharpen the saw by welcoming Josh Kaufman, author of the Personal MBA, a book that came out 10 years ago (and now has a new 10th anniversary edition), but is even more meaningful today than it was then. Build more skills and you'll be rewarded with far more Benjamins…
Plus, during our headlines segment, we'll feature TWO stories about borrowers either having their student loan debt erased or who were suing to have it expelled. We'll ask attorney Leslie Tayne her thought about whether these rulings will open up opportunities for YOU to discharge your student loans.
We'll finish out today's show with one big question: do you tell your kids either your net worth or your total investments? The same question was asked in our SB Basement Facebook group, and we received a range of responses. We'll share not only our own, but a nice range of parent responses during our segment.
As always, Doug will also get the spotlight during the halftime. On the menu for today? Fantasy Trivia! (I went into this one blind and I'm proud to say I actually got this one right.)
Once you're done here and still want more from us, (of course you will!), make sure to head over to Money With Friends. Joe and Bobbi Rebell are back and debuting their season 5 crew this week. You can always listen to the latest episode right here.
---
Today's Headlines:
A BIG thanks to Leslie Tayne for always being willing to break down these debt pieces for us. Are you looking for assistence with debt relief? Check our what Leslie has to offer on her site, she could be the help you've been looking for: TayneLaw.com
---
Josh Kaufman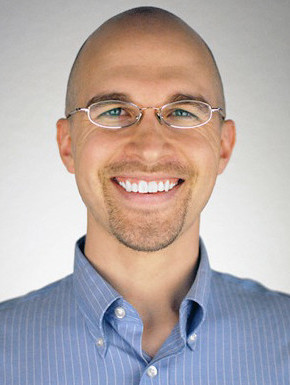 You can find more from Josh at his site: Joshkaufman.net
Looking to order The Personal MBA for yourself (or maybe someone else)? Click below: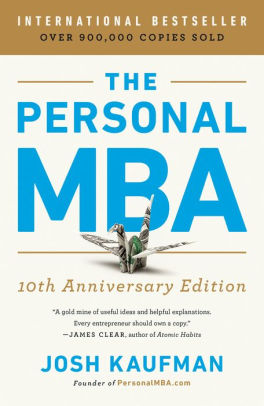 ---
Doug's Trivia
What famous fantasy prequel, that's one of the most beloved series of all time, was published on this date in history? Here's a clue: in this book, the main character found some jewelry on his way to meet a foul cave dweller, and then in the MAIN series in the saga, his nephew takes the jewelry and returns it to the manufacturer
How much do you tell you kids about your net worth? It's a question that was asked in our Facebook group, and today we're bringing the range of answers directly to you. Want to see the discussion for yourself? Request to join the group here: Stacking Benjamins Basement
Want the guys to answer your question? You can call into the Haven Life Line and get your question answered on-air HERE.
---
Still here? Wish you had a little more from the show notes? Check out our deep dive into today's show below:
Creating Your Personal MBA Program (with Josh Kaufman)
Happy Monday, Stackers, and welcome to the first week of Autumn! With temperatures on the decline in the USA, let's keep the heat going on our personal finances. Josh Kaufman comes down to the basement to discuss getting your "Personal MBA." It's a great conversation about the Tenth Anniversary Edition of his book, "The Personal MBA." We'll find out what he means, plus peruse the headlines to discuss the potential rule changes when it comes to discharging student loans in bankruptcy. Plus, how does the Stacking Benjamins community feel about discussing their net worth with their kids? Read on for more wholesome financial talk….
Headlines:
2020 has seen plenty of new actively managed ETFs launch
"It's not just locked-down Americans with no access to the gym over the past few months who are looking to get more active." – Andrea Riquier
The exchange-traded fund industry seems to be on the same path. While only 2% of ETFs were actively-managed as of about a year ago, 2020 has seen a flurry of new launches of active products. And investor interest – and expectations for more widespread adoption – are strong, according to a survey out Monday."
Do active managers hold an advantage over the next few years? JP Morgan has a new study out that suggests where survey respondents see allocations to active and "smart beta" funds/ETFs rising to nearly 40% of their client portfolios over the next few years. Does this make sense? Can alpha truly be achieved on a large scale? Joe seems to think that this may not necessarily be the case, quoting pesky studies that show time and time again passive investing usually wins over the long term. Joe posits, "is it (new active products) what sells, or what pays…the asset management company?" Our resident expert, OG, believes that, "anything with the word 'ETF' in it right now is selling," referencing the industry trends of an influx of assets into exchange-traded funds. Originally only used to track a broad (or narrow) index, we are seeing more and more instances of actively-managed ETFs.
It's not impossible to beat the market over time, as evidenced by Fidelity's Contrafund, under the stewardship of William Danoff. Danoff has led the Contrafund to outperform the market for every 10-year period over 30 years. OG states that it can be done, but you can't prove it in advance. In fact, OG argues, active managers may have a better chance of bearing their index when you expand out to more exotic markets (small/micro-caps, emerging markets, etc.). That's not to say that it always makes sense to invest one way or the other. Do what makes sense for your situation.
"A new ruling by the U.S. Court of Appeals for the Tenth Circuit found that a Colorado couple's private student loans could be discharged when a borrower files for personal bankruptcy, further upending a legal concept dominating student debt for years." – Aarthi Swaminathan
Leslie Tayne joins Joe and OG to discuss this aberration in what has historically been non-dischargeable debt. She wants our listeners to not count on bankruptcy as a reliable alternative to get out of student loan debt in the future. In fact, there have only been two cases (including this one) that have resulted in the discharge of student loan debt. This particular case was very nuanced, and the student loan principal was paid off successfully, but the lender, Navient, tacked on egregious fees, which were what ended up being remanded back to the lower court to be discharged (or not).
Leslie and Joe agree: these instances are one-off scenarios. Do not count on student loan debt ever being discharged.
Takeaways:
1. When it comes to investing, do not always invest in what you're sold; be smart with your money.
2. Do not count on student loan debt ever being discharged.
Josh Kaufman
Josh Kaufman is the author of three best-selling books: The Personal MBA; The First 20 Hours: How to Learn Anything… Fast; and How to Fight a Hydra: Face Your Fears, Pursue Your Ambitions, and Become the Hero You Are Destined to Be.
Josh says that the book was simply an experiment, and was delighted to see that the book stood the test of time. Demonstrations are one example of what has proven to be effective throughout history. Whether it was PT Barnum stampeding a herd of 26 elephants across the Brooklyn Bridge to demonstrate its structural integrity or spokesman Billy Mays coming on late night TV to demonstrate countless products, physical demonstrations have served to get people talking about whatever it is that's the focus of the demonstration.
Background:
Kaufman started with Proctor & Gamble right out of college, after earning a degree in business technology. He started on the technology side of the business as the Internet was gaining traction. Josh quickly found out that P&G's "center of the company" was in marketing. He angled his way in that direction, and quickly discovered that he did not know a lot in that arena.
While learning the ropes in corporate America, Josh started various side hustles, tinkering with what truths are universal – both in a creative, small business as well as in corporate America. Upon uncovering the models that work in both environments, Josh had a set of practices that apply universally in most, if not all, business settings.
Truths:
Fundamental pieces that apply to every business allow the employee or entrepreneur to understand the small, important things that business touches, and once you have those steps, Kaufman says, business practice becomes much easier.
In real world practice, Joe cites Kaufman's deference to Charlie Munger. Munger, of course, is Warren Buffett's right-hand man at Berkshire Hathaway. According to Josh, Munger embodies the very definition of the fundamental principles that lead to success. Kaufman studied Munger's habitual practices and put those concepts into words – in the form of The Personal MBA.
Kaufman recounts hearing an interview with Seth Godin, who was asked to comment on whether the fact that students hacked into the Harvard Admissions site to view the acceptance/denial letters before they were mailed meant that this was indicative of business school students. Godin wrote the post, stating that Harvard gave these students a gift because they are not going to waste two years of their lives and $150,000 for the knowledge that they could get by working in their own business and reading 30-40 good books about business.
Kaufman was a senior in college when he read this, and remembers thinking that is what he is doing, and what are these books that he needs to read? That night, Josh went home and typed up a list of the books he found useful and published it on his personal site, and sent Seth an email. Godin found it interesting enough to include it on his own site.
The Personal MBA
All success in business stems from value creation. Kaufman states, "Value creation is critical, because, if your business does not have something valuable to offer to other people – something that other people are willing to pull out their wallet, checkbook, credit card, and say, 'Yes, please, I'll take one.' – you don't have a business."
Every business creates something of value that someone wants or needs. Starting out, an entrepreneur tests the market demand for the product/service. Develop a prototype, don't build your business in secret – be open with your potential customers – and solicit feedback while simultaneously building buzz and demand for the product/service.
Kaufman suggests searching for a customer need that addresses a hassle of the existing marketplace. Solving a pain point or a time suck can be of great value to the customer. He suggests that it is often underestimated the price people are willing to pay to make their lives easier in some way. "There is always opportunity, if you know where to look," Josh says.
Taking action always beats over analyzing.
✕
Join 9K+ Stackers improving their money savvy.