Board games date back almost 5,000 years to the Egyptians but our games today look very different. Modern board games and video games have exploded in popularity and one of the most popular games in history is Dungeons & Dragons. Its history is long and full of success and turmoil as the founders faced legal and personal struggles. Jon Peterson is an expert in gaming and joins us today to share the story of D&D and how it became the game that nearly 50 million fans around the world know and love.
During our headline, we are back with more cryptocurrency news as the first bitcoin ETF was approved recently. What do you need to know and how does it differ from buying bitcoin directly? We have all the details! Then we'll hear from Matt who wants our advice on his investing strategy. When is the best time to buy and what should he do? We'll let you know our thoughts!
Enjoy!
---
Our Headlines
---
Our TikTok Minute
---
Jon Peterson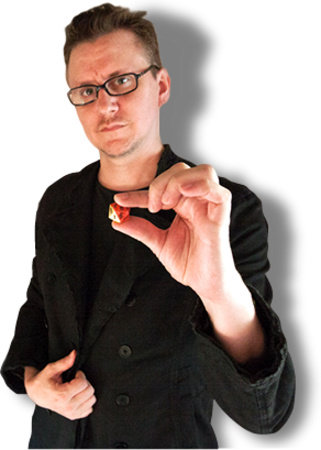 Big thanks to Jon for joining us today. To learn more about Jon, visit his website and get a copy of his book, Game Wizards: The Epic Battle for Dungeons & Dragons, here.
Watch the full interview with Jon below:
---
Doug's Trivia
What is the best selling cheese in the United States?
---

Need life insurance? You could be insured in 20 minutes or less and build your family's safety net for the future. Use StackingBenjamins.com/HavenLife to calculate how much you need and apply.
Matt wants advice on his investing strategy. He's been buying into the market over time but wants to know if he should stay the course or make a change to his strategy.
---
Want more than just the show notes? How about a guide with STACKS of related, deeper links?
Check out The Stacker, our email that comes with every Monday and Wednesday episode, PLUS a list of more than 19 of the top money lessons Joe's learned over his own life about money. From credit to cash reserves, and insurances to investing, we'll tackle all of these. Head to StackingBenjamins.com/STACKER to sign up (it's free and we will never give away your email to others).
---
Other Mentions
---
We have lots of additional tools and interviews on related topics. Check out these podcast episodes and blog posts!
---
Written by: Brooke Miller
Miss our last show? Listen here: Real-Life Money Horror Stories That Will Make Your Skin Crawl
✕
Join 9K+ Stackers improving their money savvy.