---
With all of the talk about a divided nation, finger pointing about the election, and a year when so, so many things have become "political," today we're thrilled to bring you John Hope Bryant, who throws water on all of these arguments. His no-nonsense approach to how we ALL win together is refreshing and provocative. We'll talk about lessons from his new book, Up From Nothing on today's show.
Plus, big congrats to stock-based ETFs in November. Record inflows poured into these positions, which leaves Joe and OG scratching their heads. Why do investors wait until the market climbs to record highs to stuff money into funds AGAIN? We'll counter that with yet another piece we found that proclaims the sky is about to fall. Again.
Of course, that's not all. We'll get some help from a listener on explaining Value Averaging (vs. Dollar-Cost Averaging), and Doug will skewer a horrible, horrible national recognition day for a group he says is undeserving. Wait until you hear his rant…
Enjoy!
---
Discover
A big thanks to Discover for supporting Stacking Benjamins! Discover matches all the cash back you earn on your credit card at the end of your first year automatically with no limit on how much you can earn. Learn more at Discover.com/yes.
Geico
Whether you rent or own, Geico makes it EASY to bundle home and car insurance. Go to Geico.com today.
Masterworks
A big thanks to Masterworks for supporting Stacking Benjamins. Now you can buy and sell shares of multi million-dollar paintings by blue-chip artists like Andy Warhol, Jean-Michel Basquiat, Banksy, and more, as easily as trading stocks. Sign up today at masterworks.io, with promo code "SB" and you can skip the 25,000 person wait-list to get first dibs.
Today's Headlines:
---
John Hope Bryant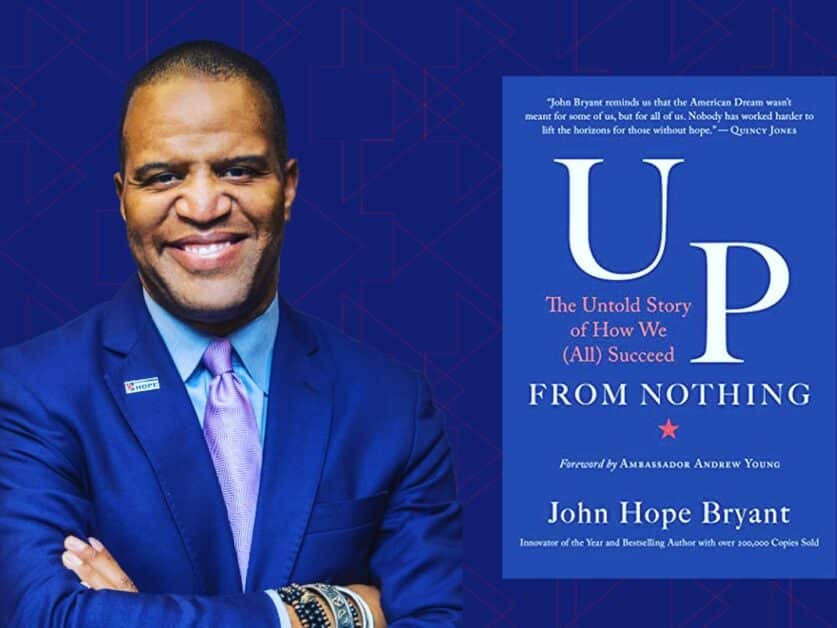 A big thanks to John Hope Bryant for joining us today! You can check out everything about John and his work, (including his new book!) at JohnHopeBryant.com
You can find ALL the links mentioned during the interview below:
---
Doug's Trivia
What Mach speed is the highest ever recorded? Confused? Think airplanes! Mach 1, Mach 2… and so on. (You didn't think I'd give you the answer, do you?)
---
The Letter Bag
No voicemails today! BUT, we will tear open a couple of letters that Doug's been leaving on Mom's table.
Want the guys to answer your question? You can call in and get your question answered on-air HERE.
---
Want to hear more from John? Listen in to his first SB featured interview below:
Did You Get The Memo On Saving Money (with John Hope Bryant)
Written by: Richie Rutter-Reese
✕
Join 9K+ Stackers improving their money savvy.