How come other people are wealthy and you aren't? John Hope Bryant believes that for many people, it's because they didn't come from the right neighborhoods, have the right friends, or were born into the right family. They didn't get "the memo" on how to become rich. Yet, Bryant says, that isn't an excuse, and it's up to YOU to change your life to achieve the financial freedom you want. If you're looking to be inspired, today's podcast is for you.
Plus, we'll also share headlines from the world of financial planning, throw out the Haven Life line to a lucky listener, score with some of Doug's delightful trivia, and more.
Huge thanks to Roofstock (check out their massive real estate database) and MagnifyMoney.com (when you're comparing financial tools like credit cards and savings accounts) for helping us with today's show. They're awesome companies and if you're not using them, I'm not sure you know what you're missing!
Subscribe below.
Show Notes:
<> Open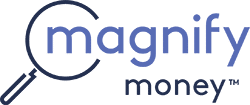 Compare checking, savings, credit cards, and loans before switching. Magnify Money makes it super easy to compare, switch and save.
<4:46> Headlines
---
<9:53> John Hope Bryant
Check out John's site: JohnHopeBryant.com
Drop a line on Twitter: @johnhopebryant
Get a copy of John's book for yourself (while supporting your favorite basement team):
---
<27:21> Doug's Trivia
Which pirate got the most booty?
---
<32:26> Haven Life Line
Need life insurance? You could be insured in 20 minutes or less and build your family's safety net for the future. Use StackingBenjamins.com/HavenLife to calculate how much you need and apply.
D-Money has inherited an IRA. He already has some other accounts, what should he do with the money?
---
<39:47> Letters
Need help with your financial plan? Use this link to schedule a meeting with OG: StackingBenjamins.com/OG
Kay and her family are thinking about moving. They own their current home, and their son will be off to college in five years. Any advice on how to proceed?
✕
Join 9K+ Stackers improving their money savvy.