'Tis the season for parties, gatherings, AND….awkward discussions with people you need for networking opportunities. Public speaking creates massive anxiety for many people, and even more so during the holiday season with endless parties and get-togethers. But guess what? Being an introvert, shy or anxious isn't a defining characteristic. Public speaking is a skill that you can build and actually excel at. Our guest today, John Bowe, saw this first-hand with a family member. His step-cousin went from an introvert whom no one understood to unbelievably finding a spouse. The big turning point was learning how to connect with people. John shares how we can all connect with others better and become better speakers.
In our headline segment, we are talking about diversification. Many people get it wrong when it comes to diversification. We share why and how you can smooth out the bumpy ride in the stock market with diversification. We'll also answer Ricky's question about his mom's IRA allocation and Doug will share his trivia.
Deeper dives with curated links, topics, and discussions are in our newsletter, The 201, available at https://www.StackingBenjamins.com/201
Enjoy!
---
Our Headline
---
John Bowe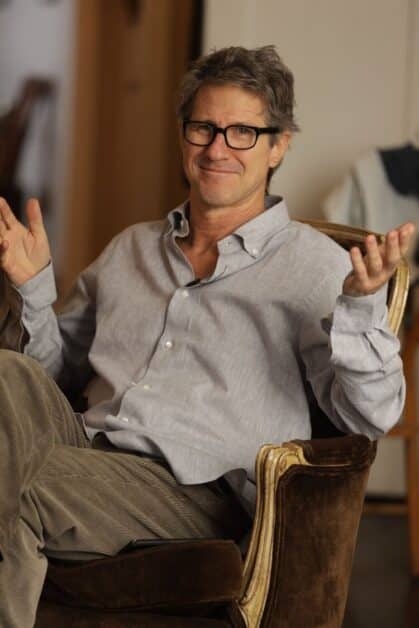 Big thanks to John Bowe for joining us today. Grab a copy of his book I Have Something to Say: Mastering the Art of Public Speaking in an Age of Disconnection.
---
Doug's Trivia
Which state was the first to ratify the constitution?
---

Need life insurance? You could be insured in 20 minutes or less and build your family's safety net for the future. Use StackingBenjamins.com/HavenLife to calculate how much you need and apply.
Ricky's mom is retired and has enough retirement income to support her living expenses. She wants to leave her IRA for inheritance. About half of the account is invested in bonds. Ricky wants to know if she should be more aggressive with the allocation of the account since she does not need the funds.
---
Want more than just the show notes? How about our new newsletter with STACKS of related, deeper links?
Check out The 201, our email that comes with every Monday and Wednesday episode, PLUS a list of more than 19 of the top money lessons Joe's learned over his own life about money. From credit to cash reserves, and insurances to investing, we'll tackle all of these. Head to StackingBenjamins.com/the201 to sign up (it's free and we will never give away your email to others).
---
Written by: Brooke Miller
Miss our last show? Listen here: FastCompany Dives into Women & Work (Plus, New Retirement Laws Coming?)
✕
Join 9K+ Stackers improving their money savvy.