America's family financial expert Ellie Kay joins us in the basement with investing tips for beginners. Forget all of the jargon….where do you start?
PK, from Don't Quit Your Day Job,  drops by the basement to review yet another dumb article found on the internet (who knew there'd be someone saying NOT to invest while you're in your 20s….). Of course that's not all… Joe & OG will be covering a couple of (at some point and time) fresh headlines, and Doug will be dishing out some of his trivia.
This show originally aired in 2015, but it's still just a fun of a time as it was on day one. Hope you enjoy it. See you back on Monday with a new episode of the Stacking Benjamins podcast.
Show Notes:
<> Open

From student loans to personal loans and mortgages, lower your interest rate with a strategy involving SoFi. You need a good credit score to qualify.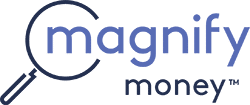 Compare checking, savings, credit cards, and loans before switching. Magnify Money makes it super easy to compare, switch and save.