Love Shark Tank? In our latest Top 5 episode, Joe & OG share their top criteria for investing in a start up. What questions should you ask if your buddy has "a once-in-a-lifetime idea?"
Also, in headlines we tackle John Oliver's rant on 401k plans. We answer a Quotacy hotline call about annuities, take a listener letter from the mailbag, throw in some of Doug's awesome trivia….and more!
We have all of that AND still more on today's podcast!
Thanks to MagnifyMoney.com and SoFi for sponsoring our podcast.
Subscribe below.

Show Notes:
<> Open

From student loans to personal loans and mortgages, lower your interest rate with a strategy involving SoFi. You need a good credit score to qualify.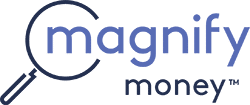 Compare checking, savings, credit cards, and loans before switching. Magnify Money makes it super easy to compare, switch and save.
<3:37>Headlines
<12:48>Top 5 Questions We Ask Startup Business Owners
<27:14>Doug's Trivia
What's the biggest IPO to date?
<32:435>Quotacy Hotline
Why spend hours with a cheesy salesman when in minutes you can find out how much insurance you need AND get quotes from 17 of the largest companies? Check out Quotacy.com for life and disability insurance.

Sean – How does his aunt get away from his deceased uncle's annuity IRA?
<>Join us Friday
Retirement Answer Man Roger Whitney joins us to tackle our usual assortment of Friday roundtable topics!
✕
Join 9K+ Stackers improving their money savvy.