In the race towards financial freedom, the desire to reach our goals quickly burns bright. Whether building an emergency fund or clearing debt, the path to financial success requires strategy, discipline, and focused effort.
While the road may be challenging, a well-structured plan and consistent actions can make the difference between a stroll and a determined sprint. If you've invested in Bitcoin as part of your financial strategy, a BTC to USD converter can provide real-time valuations of your coins in USD so you can know when to buy or sell, boosting your overall returns. Below are four essential tips that will propel you toward your financial aspirations faster than you ever thought possible:
1. Define Clear and Specific Goals
Setting clear and specific financial goals is akin to programming a GPS for success. Vague ambitions like "I want to be rich" lack the direction needed for effective planning. Instead, define precise objectives, whether paying off a $10,000 credit card debt in 12 months or saving $15,000 for a down payment on a house within two years.
Quantify your goals by attaching a specific dollar amount, a timeline, and a purpose to your financial objectives. Additionally, consider dividing big goals into smaller, manageable milestones to track progress and maintain motivation. To reinforce your commitment to achieving your goals, create vision boards or charts that depict them.
2. Craft a Detailed Financial Plan
A journey without a map is destined for detours and delays. Similarly, achieving financial goals quickly demands a well-structured plan. Outline your income, expenses, and savings meticulously, ensuring every dollar has a purpose and every expense is scrutinized.
Cutting all discretionary spending might be too stringent, leading to burnout and giving up on your goals altogether. Instead, identify areas where you can make reasonable cutbacks without sacrificing your quality of life. Remember, a budget is not about deprivation but about making intentional choices with your money.
Additionally, automate your savings and investments as much as possible. Set up automatic transfers to your investment accounts or savings right after you receive your paycheck. This "pay yourself first" approach ensures that your financial goals are being funded consistently without relying on your willpower to make manual transfers each month.
3. Increase Your Earning Potential
While frugality is important, boosting your earning potential can dramatically accelerate your financial journey. Consider increasing your earning potential as equipping your vehicle with a more powerful engine for the road ahead. Whether through advancing your career, pursuing side gigs, or investing wisely, increasing your income opens new avenues for achieving your goals.
Embrace continuous learning by investing in your skills and education to stay relevant and position yourself for promotions or higher-paying job opportunities. Alternatively, leverage your talents or hobbies to generate extra income streams besides your primary job. If you want to grow your wealth, diversifying your portfolio and considering higher potential return opportunities can help you reach your goals sooner. Since higher returns often come with higher risks, it's essential to balance your risk tolerance with your desired outcomes.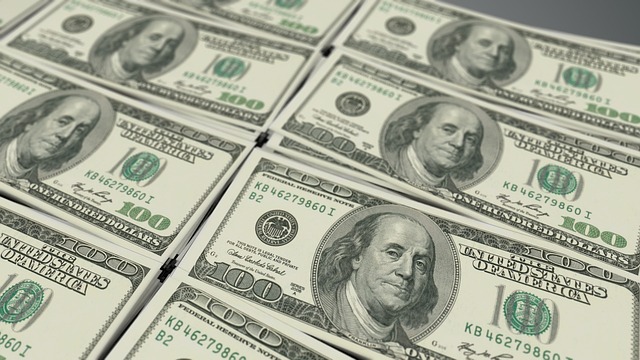 4. Prioritize Debt Repayment
Debts can act as heavy anchors, slowing your progress toward financial success. Prioritizing debt repayment liberates your income, allowing you to channel it towards your goals rather than interest payments.
Consider using the debt snowball method (Settle the small debts first) or the debt avalanche method (Settle long term debts with higher interest rates first) to tailor your approach to your preferences. Contact creditors to negotiate lower interest rates on loans, reducing the overall amount you'll need to repay. Apart from negotiating with your creditors, consider consolidating high-interest debts into lower-interest loans to simplify repayment and pay off your debts more quickly.
Endnote
Speed is a necessity on the journey to financial success. By setting clear goals, crafting a comprehensive plan, boosting your income, and tackling debts strategically, you'll find yourself on the express route to your financial aspirations. With determination as your fuel and strategy as your guide, reaching your financial goals quickly is not just a dream; it's a reality waiting to be claimed.
✕
Join 9K+ Stackers improving their money savvy.