The hardest part of hiring a financial planner? Making sure you pick the right one! That's why today we're welcoming the CEO of Sofia Financial, Stephanie McCullough. She's not only sharing her insider tips on what to look for with the right financial planner, but what to look out for from potentially the WRONG financial planner.
In our headlines segment, one start-up blockchain CEO is claiming that Bitcoin isn't the holy grail that people may hope. BUT, he does think that bitcoin, along with their own blockchain, each have their own niche where they're needed. What should you do with your own crypto strategy? We'll tackle that today. Plus, we'll feature a new investment that promises a steady 7% annual distribution rate… what's the catch? We'll dive in during our headlines.
We'll also throw out the
Haven Life line
to Lee who recently left his job to work for himself. How does that impact his retirement and investment plans? What should he be doing with his 401k now? Of course, we'll also have time for Doug's trivia and answer a listener letter.
Thanks also to MagnifyMoney.com for sponsoring Stacking Benjamins. MagnifyMoney.com saves users on average $450 when they compare, ditch, switch and save on credit cards, student loan refinancing, checking, savings and more. Check out MagnifyMoney.com for your savings.
Looking for something deeper than what we talk about on the show? Subscribe to our weekly newsletter: The Stacker
Subscribe below.
Show Notes:
<> Open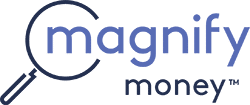 Compare checking, savings, credit cards, and loans before switching. Magnify Money makes it super easy to compare, switch and save.
Stacker
Want that latest news from the basement? Looking for something deeper than what we talk about on the show? Subscribe to our weekly newsletter: Stacker
<5:58> Headlines
New ETF Aims To Provide A Steady 7% Annual Distribution Rate (Investors)
<17:24>Stephanie McCullough
Check out Stephanie's site: SofiaFinancial.com
Looking for Stephanie's Facebook page? Click Here
Follow Stephanie on Twitter: @sofiafinancial
<41:36> Doug's Trivia
Which age group is the most rapidly growing consumers of weed?
<48:24> Haven Life Line

Need life insurance? You could be insured in 20 minutes or less and build your family's safety net for the future. Use StackingBenjamins.com/HavenLife to calculate how much you need and apply.
Lee just left his job, and now plans to work for himself. What options does he have for his retirement plans?
<53:19> Letters
Need help with your financial plan? Use this link to schedule a meeting with OG: StackingBenjamins.com/OG
Blair will be changing jobs at the end of the month. They'll be rolling their simple IRA into a 401k. Should Blair keep putting money in the simple IRA, or focus on their investment account?
<> Join us Friday
Do you have a bad habit of keeping up with the Jonses? You better hope that your neighbor doesn't win the lottery… turns out that it'll increase the chances that YOU go broke. On top of that we'll be joined by our good friend Shannon from Financially-Blonde.
✕
Join 9K+ Stackers improving their money savvy.