Bernie Madoff perpetrated the largest scam of investor money in history. How? Today we're thrilled to talk to the author of the book which HBO has now made into a four time Emmy-nominated film, The Wizard Of Lies," Diana Henriques. We'll discuss the scandal, her interactions with Madoff, and what we can learn from this tragedy.
In our headline segment we ask the question, "What happens to your HSA during retirement?" Morningstar asked the same question in a recent article, and the guys review it and discuss many retirement options. We then turn to a recent survey by GenFKD about millennials and homes. Apparently many millennials would like to buy a home but they're fighting an uphill battle. We talk with David Grasso from GenFKD about their findings.
We'll also throw out the Haven Life Line to Conrad, who's concerned about our new sponsor, and we'll answer a letter from the mailbag.
Special thanks to M1Finance for sponsoring our show! We couldn't do any of this without the support of this awesome company.
Subscribe below.

Show Notes:
<> Open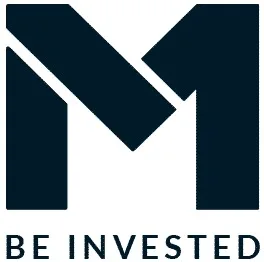 Why compromise with investments when you can use an intuitive, easy-to-use, robust platform? M1Finance combines the power of automated investing platforms with the flexibility of do-it-yourself but more expensive brokers. Be Invested.
<> Headlines
What Happens to Your HSA in Retirement? (MorningStar)

GENFKD study: Uphill battle to buy a house (GenFKD)

Drop a line on Twitter: 

@GenFKD

Check out the site: GenFKD.org
<>Diana Henriques
Check out Diana's site: DianaBHenriques.com
Say hi to Diana on Twitter: @dianabhenriques
Read the "Wizard of Lies" for yourself (and help out this lovely show):

<>Doug's Trivia
On today's date in 1995, Disney made a very special purchase. What did they buy?
<35:47> Haven Life Line
Conrad thinks we shouldn't have had Roofstock on the show because of the risk the platform comes with.
Need life insurance? You could be insured in 20 minutes or less and build your family's safety net for the future. Use StackingBenjamins.com/HavenLife to calculate how much you need and apply.
<> A Letter From the Mailbag
Need help with your financial plan? Use this link to schedule a meeting with OG: StackingBenjamins.com/OG
Amanda has a couple 401k questions. Does the 401k cap also include the company match that goes into the 401k? What happens if you go over the cap?
<> Join us Wednesday
Come tune in, we're inviting Anna Davies to the basement. How would you like to save $15,000 just by getting a little organized?
✕
Join 9K+ Stackers improving their money savvy.