Many people call finding more cash the name of the game, but today's guest, rapper Dee-1, goes further, discussing how passion, courage, and confidence can give you the strength to find your purpose…and then find more money. He'll also talk about mentoring, his new album, and more, on today's show.
Bitcoin is back in our headline segment again, as people are financing their house to jump into the deep end on block chain investments. Should you cash in everything and put it in bitcoin? We'll discuss. Plus, we'll tackle how a "min-Madoff" escaped from prison, and also how you can protect yourself from a Madoff-like scandal.
Of course, we'll also throw out the Haven Life line, share some amazing trivia from Steve, who's filling in for a mysteriously (and suspiciously) missing Doug.
Special thanks to M1Finance for supporting our show. M1Finance is now FREE! Congrats to the team at M1 for that big announcement last week.
Thanks also to our friends at HelloFresh for sponsoring the podcast. Receive $30 off your first week of deliveries when you go to HelloFresh.com and use the offer code stacking30.
Subscribe below.
Show Notes:
<> Open
Hello Fresh 
Thanks to Hello Fresh for supporting Stacking Benjamins. Receive $30 off your first week of deliveries when you go to HelloFresh.com and use the offer code stacking30.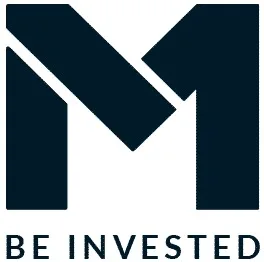 Why compromise with investments when you can use an intuitive, easy-to-use, robust platform? M1Finance combines the power of automated investing platforms with the flexibility of do-it-yourself but more expensive brokers. Be Invested.
<19:44> Dee-1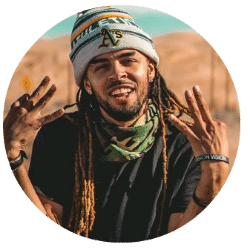 Trying to see Dee-1 in person?: Buy some tickets! 
Check out Dee-1's site: Dee1Music.com
Get a physical copy of Dee-1's music: MissionVisionLifestyle.com
Drop a line on Twitter: @Dee1music
<38:56>Doug's Trivia
What's the first rule in the code of elves?
<43:28> Haven Life Line
Need life insurance? You could be insured in 20 minutes or less and build your family's safety net for the future. Use StackingBenjamins.com/HavenLife to calculate how much you need and apply.
Here's a letter for today's Life Line from Richie:

Hello – my partner and I are beginning investors. We are in our early 30's. Reseach online says that that this is our prime wealth accumulation phase and to buy primarily stocks. Is there a point or when is the time that we should begin buying bonds, probably VTBLX through Vanguard. Not sure if there is a recommended bond/stock ratio for people our age. Thanks.
<50:32> Letters From the Mailbag
Need help with your financial plan? Use this link to schedule a meeting with OG: StackingBenjamins.com/OG
Bethany is doing well financially so far, and she's about to get a raise at work. Should she put this towards her retirement goals, or allow herself some fun?
<> Join us Wednesday
It's that time of year again, what should we have learned in 2017? Since WE don't help you learn anything around the basement, we're brining in a special guest to do that for us: Jean Chatzky. Tune in!
✕
Join 9K+ Stackers improving their money savvy.