We're emptying the mailbag on today's show. OG's here for a rare Friday appearance, and man do we have a blast.
Thanks to MagnifyMoney and SoFi for sponsoring our podcast!
Subscribe below:

Show Notes:
<> Open

From student loans to personal loans and mortgages, lower your interest rate with a strategy involving SoFi. You need a good credit score to qualify.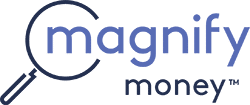 Compare checking, savings, credit cards, and loans before switching. Magnify Money makes it super easy to compare, switch and save.
<>Letters
Doug's costume photo was found in the Creative Commons: By English: Eva Rinaldi Celebrity and Live Music Photographer (Flickr) [CC BY-SA 2.0 (http://creativecommons.org/licenses/by-sa/2.0)], via Wikimedia Commons
✕
Join 9K+ Stackers improving their money savvy.