Pros in every field will tell you that confidence is a huge part of earning more money. But what happens when life delivers blow after blow? We've been there ourselves, and so has our guest, Harma Hartouni, who moved to America with his family and was flat broke. Much of his story stems from a childhood relationship with a dad that was less than perfect (to put it mildly). While this is not a direct rags-to-riches story, things started to turn around for Harma, and he now runs one of the top real estate firms in Southern California, along with having a passion for sharing his life experiences for others to learn from. Today Harma shares his compelling story of perseverance, confidence, and learning lessons from horrible experiences instead of falling back on them as a crutch, like so many do.
Blackrock Cuts ETF Fees Cut to Near Zero
Lower fees… hooray! Right? The race to zero fees continues with BlackRock's latest move to drop ETF fees, which is the lastest blow in their fight for assets with Vanguard. While we aren't complaining about more money in your pocket, the slashed fees leave us with a lingering question: what exactly should investors want when it comes to their strategy? Beyond the latest flashy headline of the week, what's your framework for making investing decisions?
Top Mistakes People Make When Planning for Retirement
Have you made your portfolio more conservative to soothe your market volatility fears? Larry Swedroe recently shared some big retirement planning mistakes which could cost you millions of dollars in missed opportunity.
The Your Complete Guide to a Successful and Secure Retirement author (and previous Stacking Benjamins guest) brings some good points to the table, and Joe and OG share some math scary enough to make you think twice before slowing things down.
Not All Products Are Meant for You
We're mixing things up with today's Haven Life Line. Margaret saw a video online that's filled with mostly good advice, but sneaks in a "secure compound interest account" comment at the end of the clip. What's the deal?
Joe and OG share exactly what this account actually is, and give some frank advice for people who may be considering investing.
Enjoy!
---
We couldn't bring you three shows a week without our sponsors!
Navy Federal Credit Union
If you're an active duty service member, veteran, D-O-D civilian, or military family member, you can join Navy Federal. That means if you've served in any branch of the military–you can join Navy Federal Credit Union. You could pay no fees, get low rates and rate discounts, plus earn cash back and grow your savings. Visit NavyFederal.org for more information.
Geico
Whether you rent or own, Geico makes it EASY to bundle home and car insurance. Go to Geico.com today.
---
Our Headlines
Headline One: BlackRock lowers fees – time to jump ship!
More money in your pocket is always great, but don't get caught up with every headline promising to save you a bit of cash. Keep to the basics, stay the course, and adjust when it makes sense for you, not for anyone else.
Headline Two: Larry Swedroe on Retirement Planning Mistakes
While Joe and OG gave their own solutions to the problems Larry presented, there's no denying one big fact: we are living longer than ever before. Aside from needing to plan for extended daily living expenses, a longer life also typically means higher healthcare costs.
Joe and OG share the dangers and long-term danger calling it quits too early during our second piece. Interested in more retirement information? Listen into Larry's time on Stacking Benjamins: Nail Your Retirement Investing Strategy
---
Harma Hartouni
A big thanks to Harma Hatouni for sharing his story with us. Want to hear more of Harma's story? You can start with his video above, or get the full story by ordering his book, Getting Back Up: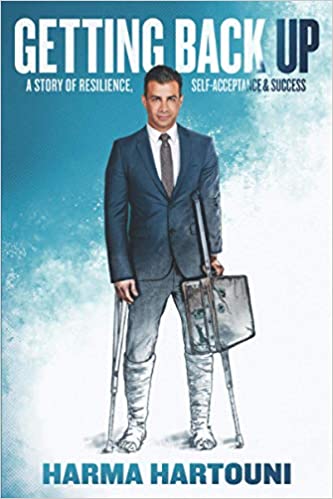 ---
Doug's Trivia
Doug couldn't let a guest like Harma come and go with some real estate inspired trivia. Here's what he's serving up today:
You may know that if you put less than 20% down on your house, you might be required to pay something called "PMI." Here's the question: what does PMI stand for, and how much does it usually cost?
---

Need life insurance? You could be insured in 20 minutes or less and build your family's safety net for the future. Use StackingBenjamins.com/HavenLife to calculate how much you need and apply.
While we don't have a caller today, a Stacker did send us a TikTok. Thanks for the video Margaret! You can watch the clip below:
Still have more questions on Secure Compound Interest Accounts? Our friend Robert Farrington from The College Investor wrote up a whole article on the subject! Read it here: MPI (Maximum Premium Indexing): What To Know
---
Another thanks to Harma Hartouni for spending some time with the basement… especially after recording a second time to make up for some corrupted files.
Written by: Richie Rutter-Reese
Did you love today's show? Share below!
✕
Join 9K+ Stackers improving their money savvy.