How do you make all of your financial transactions happy? How do you introduce the idea of abundance into your life? Ken Honda believes that while money can't make you happy, we DO attach lots of emotions to our financial transactions. Why don't we actively manage our self talk around our money? That's the question Ken asks and answers on today's show. We'll talk about gratitude, sharing, making more money, changing your mindset, and creating more Happy Money in your life.
Plus, in our headlines segment, stock market investors aren't the only one worried about fees…the Justice Department is currently taking a look into the world of real estate and hidden realtor commissions. So, what does that mean to you? We'll discuss how sneaky commissions impact the home buying process for both sellers and buyers. In our second headline, the IRS has announced a higher limit for HSA contributions in 2020. We'll have you covered with everything you need to know by the end of today's headlines segment.
Then, after a little break for Doug's trivia, we'll answer Cal's voicemail call to the Haven Life Line. Cal's planing on semi-retiring soon. He thinks he'll use his 401k to subsidize his post 55 years. Is this a solid plan, or is there something he's missing?
And during our letters segment we'll tear open some mail from Adrian, who write's in with a some questions about opening up a Roth IRA for kids. Is it true that minors can have an IRA once they earn income? Does that have to be through a W2, or does chore money work too?
Thanks to MagnifyMoney.com for sponsoring Stacking Benjamins. MagnifyMoney.com saves users on average $450 when they compare, ditch, switch and save on credit cards, student loan refinancing, checking, savings and more. Check out MagnifyMoney.com for your savings.
Thanks to Skillshare for supporting Stacking Benjamins. Get TWO months of courses for free at Skillshare.com/SB.


Show Notes: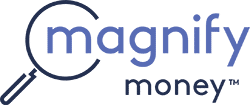 Compare checking, savings, credit cards, and loans before switching. Magnify Money makes it super easy to compare, switch and save.
Skillshare
Thanks to Skillshare for supporting Stacking Benjamins. Get TWO months of courses for free at Skillshare.com/SB.
<3:54> Headlines
<20:10> Ken Honda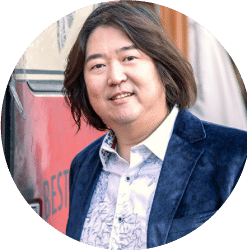 You can learn more about Ken at his site: KenHonda.com
For Ken's book, Happy Money, click here?
Do you prefer Amazon? Click below:
Happy Money: The Japanese Art of Making Peace with Your Money
<37:15> Doug's Trivia
While Americans are familiar with moonshine in relation to fast cars, illegal speakeasies, and the 1930s, moonshine was originally conceived in a different country. Which one?
<46:45> Haven Life Line

Need life insurance? You could be insured in 20 minutes or less and build your family's safety net for the future. Use StackingBenjamins.com/HavenLife to calculate how much you need and apply.
Cal wants to semi-retire in the four years. He's planning on subsidizing his post 55 years with his 401k. Is Cal's plan solid, or is there something he's missing?
<57:37> Letter
Adrian writes in with a question about funding their kid's Roth IRA. Check it out below:
Greetings – love the show.

You and your guests were talking about opening a Roth IRA for your child. You also mentioned that you can actually pay your kids for small chores – I was thinking about $1000 a year (realistic of course), and then save that money into an Roth IRA for kids. Is that true?

I read that a minor can have an IRA only once they earn income – does that have to a full blown income with W2, etc or just a simple income from your parents and neighbors for example will do? Appreciate the help and keep up the "good" work.

Adrian
Join us Friday!

Like what you see? Join 7,000+ other stackers and get emailed on a weekly-ish basis.