While I think we can safely assume that most of us are ready to travel, we're not excited about breaking the bank. Yet, after meals, a decent hotel, and the tourist attractions, many of us feel we have to either break the budget or sacrifice some fun. What if you there was another way?
Today we'll interview George Igoe from the hit new Million Stories YouTube series George Goes Everywhere. He'll share how he experiences some amazing fun in many of America's biggest cities on less than a single Benjamin (that's $100 to the uninitiated). We'll talk about where to look for deals, what to avoid, and we'll even get behind the camera to discuss the making of his show.
Plus, during our first headlines segment back, we'll cover ALL of the stuff we missed during our break. Boy, was there a ton. A couple known as "Bill and Melinda" decided to divorce, Dogecoin went through the roof (and then dropped again), and both AOL and Yahoo! are being jettisoned from Verizon. We'll discuss all of these, our latest TikTok minute video (yet another crypto scam!) and top it all off with the story of a grandmother suing her brokers. They also happen to be her grandsons. Ouch.
Of course there's more! We'll still save time to throw out the Haven Life line and Doug will share some of his amazing trivia. We're glad to be back and have another great eight weeks planned. Enjoy our kickoff episode!
---
We couldn't bring you three shows a week without our sponsors!
Navy Federal Credit Union
If you're an active duty service member, veteran, D-O-D civilian, or military family member, you can join Navy Federal. That means if you've served in any branch of the military–you can join Navy Federal Credit Union. You could pay no fees, get low rates and rate discounts, plus earn cash back and grow your savings. Visit NavyFederal.org for more information.
Dell Technologies
For advice on solutions like XPS 13 laptops powered by Intel EVO platform, call an advisor today at 877-ASK-DELL.
---
Our Headlines
Plus, here's what happened while we were away last week:
---
George Igoe
A big thanks to George for spending some time with us today! You can follow all of George's travels on his show George Goes Everywhere. Plus, you'll find more amazing, interesting, or innovative ways people across the country are saving money (like our Live show guest Michael Santos) at MillionStories.com.
Watch the trailer for the first season of George Goes Everywhere below: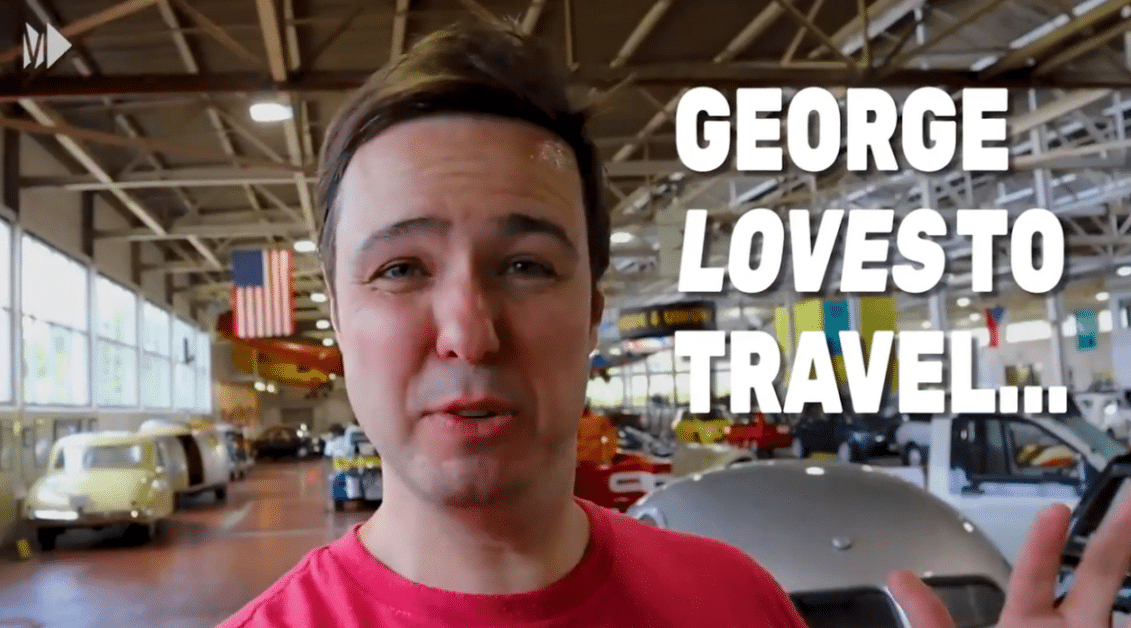 ---
Doug's Trivia
What is the top selling beer in the U.S.?
---

Need life insurance? You could be insured in 20 minutes or less and build your family's safety net for the future. Use StackingBenjamins.com/HavenLife to calculate how much you need and apply.
Do life insurance beneficiaries need to pay taxes on their payout?
---
Written by: Richie Rutter-Reese
Want more discussion on mind mastery? Listen to our interview with Dr. Joseph Cardillo : Train Your Brain For Better Work
✕
Join 9K+ Stackers improving their money savvy.