How is your thinking plan looking? Is it all clear skies and amber waves of grain? Or is it a pollution-riddled smog alert experienced during rush hour in LA – if it were next to an erupting Mt. Saint Helens? Joining our roundtable is Elaine King, a Peruvian-born CFP® who practices financial planning in Miami. She joins our regular contributors – Paula Pant who is currently located in Manhattan, New York, and Len Penzo who is still somewhere in a bunker below the Los Angeles pollution.
They'll debate what ways we can use to combat the pollution that obstructs the view of our financial future. We'll talk about how we have to be aware of both internal and external sources of financial pollution and how we can combat all pollutant threats – how our mindset impacts our view of finances as well as how external factors do. In addition to cutting/controlling expenses, we dive into how earning more money – and the mindset shift that needs to happen within you – is an important factor in cleaning up what pollution is mucking up your financial outlook. What time pollution sources are impacting your life that, if better handled, could clear up a lot of the smog that blocks your financial future?
In the second half of our discussion, we'll talk about how integrating the right risk-management strategy is one big, often undervalued, way to clean up the pollution that obscures your financial view. We'll talk about what insurances are essential, and what probably aren't worth it. Also, what investments and investment strategies could be adding to the pollution that contaminates your financial view? What about our tax planning strategies? What screams pollution louder than taxes?
Stick around for Doug's trivia relationship-based trivia when we discuss one big way to pollute the air in your happy union. Will Elaine do OG solid and pull out the W? Will Paula continue her miracle run? Will Len bore us amaze us put his happy marriage with the honeybee in danger with his dominance of dating app knowledge? Be sure to tune in to find out!
Deeper dives with curated links, topics, and discussions are in our newsletter, The 201, available at https://www.StackingBenjamins.com/201
Enjoy!
---
---
---
Our Topic: A Few Word Description
Check out NASA's new air pollution maps (The Verge)
During our conversation you'll hear us mention:
How internal factors can have greater impact on your financial outlook than external ones.
How to adopt the correct mindset habits.
What professionals could help you keep your financial plan pollution-free.
Cash flow.
Minimizing fixed expenses.
Money mindset.
Financial well-being checklist.
---
Our Contributors
A big thanks to our contributors! You can check out more links for our guests below.
Elaine King
Another thanks to Elaine King for joining our contributors this week! Hear more from Elaine on her show, Vitaminas with Elaine King at Vitaminas con Elaine King | Podcast on Spotify.
Learn more about Elaine, and how she can help you clean up your financial pollution by visiting her website elaineking.com.
Paula Pant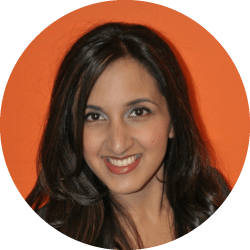 Check Out Paula's site and amazing podcast: AffordAnything.com
Follow Paula on Twitter: @AffordAnything
Len Penzo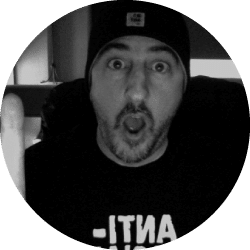 Visit Len Penzo dot Com for the off-beat personal finance blog for responsible people.
---
Doug's Game Show Trivia
What percentage of people on Tinder are either married or in a committed relationship?
---
DepositAccounts

Thanks to DepositAccounts.com for sponsoring Stacking Benjamins. DepositsAccounts.com is the #1 place to go when you're looking to see if your rate is the BEST rate on savings, CDs, money markets, and even checking accounts! Check out ALL of the rates ranked from best to worst (and see the national averages) at DepositAccounts.com.
---
Join Us Monday!
Be sure to tune in on Monday when you'll learn how to pivot to a more satisfying career from a woman who's made billions doing it, founder, CEO, Liz Elting!
---
Miss our last show? Check it out here: Mastering Emotions and Maximizing Energy in Financial Decisions ep 1414.
Written by: Kevin Bailey
Episode transcript
 What do you think about flowers? These are for the guests. Where's the tea? Anyone have the promo for a show note? Wait, where's the Fiji water? Is this, this isn't… Is
this tap water? Fifteen seconds. I can't drink tap
water. Can someone tell Joe's mom to stop nagging me? It's not hard to find.
Is anybody seeing my hair gel?
It'shesion
water. Natural.
Quiet on the set. Live
in three, two…
Live from Joe's mom's basement. It's the Stacking Benjamin Show.
I'm Joe's mom's neighbor, Duggan. Today you'll learn how to achieve wellbeing by empowering your. family's financial and human capital with founder of Family Money Matters, Elaine King. Joining us for the discussion is someone who's become part of our family, it's Paula Bant! And finally, the guy who's also a part of the family, but you know, more like the weird uncle who yearly cracks that pull my finger joke, it's Len Penzo!
But that's not all. Halfway through the show, I'll share my fiery trivia question. And now, the father of Stacking Benjamins, our very own Homer Simpson, it's Joe Saul Sehy!
I don't think Doug, I don't think Doug have I ever gone,
oh! Here's what you do do. Doughnuts. Mmm, doughnuts. Mmm,
doughnuts. Hey everybody!
Happy Friday to you all. I am Joe Saul Sehy. I ever show money on Twitter or X or whatever we call
it today. Can it be Twix now? That seems like the perfect marriage of Twitter and X.
It is. Oh, delicious too. Don't do that. I'm hungry. Uh, we've got a phenomenal panel, Doug, as you so eloquently said. Let's start off with a couple of the voices that many of you already know.
The man deep under Los Angeles in his bunker. It's Mr. Len Penso here. How are you, my friend? Well,
I'm doing well. Summer is over now. And so I'm going through my supply of summer sausage since it's expired. And, uh, we're going to have to toss that out the, out into the
trash. Oh my goodness. They don't get any better, Elaine.
They don't get any, we're going to introduce Elaine in a minute, but that's just the beginning of a, Hey, uh, Len, I just became friends with this guy. Who is illiterate, but he's phenomenal. He lives by a bunch of unwritten rules. Uh, uh, uh, uh, no. That's a go. Anybody? God, I hope our editors catch that. Is this, is this still on?
Are we here? Should I repeat
my summer sausage joke
again or no? And some place far above Manhattan, Paula Pant joins us.
Ooh, I don't know why I'm here, but here I am.
You're here so you don't get fined, right? To quote that, uh, Meshon Lynch. Uh, how are you today? I
am solid. How are you
doing? I'm fantastic.
Better that you're here and better, Paula, because we have a very special guest today. We do. Yes, she is a woman who's a phenomenal financial planner. She has amazing, amazing social media presence. She's, uh, given a lot of financial help to a ton of families, not just here, but in different places around the world.
Elaine King is here. How are you? Um,
great. And happy to be here in such a good vibe environment.
I thought you were just wondering what you were doing here, Elaine. She's like, how did I get booked on
this? I was just clicking away in Google and I just happened to be here.
Well, let's talk about you. First of all, congratulations.
You were just named again, I think, to the top 10 financial planners by Investopedia. Congratulations. Wow.
Thank This time it was top 10 for the first time, so I'm very blessed and
grateful. It is very well deserved. You have a heck of a personal story. Can you tell everybody a little bit about who you are?
Because I think your story is very fascinating. Which
part? Yes,
right.
Yeah, we can start there. You weren't born in America. You were born in
Peru? Yes. So I was born in Lima, Peru, and at the age of five, I moved to Toronto because of my dad's work. And then I went elementary in Toronto, and middle school in Mexico, high school in Wellesley, and parted Peru, and then I didn't have enough of the traveling again, so then I went to school in, um, Austria, and also in Texas.
Just to, you know, kind of change and blend and then my master's I did most of it in Japan and then I moved to Manhattan just so that it wasn't challenging enough. And now I am just, you know, having pina coladas in Miami. I'm just kidding. I don't like pina coladas. I am enjoying the weather and the beach is amazing
here.
So you don't like pina coladas, but you do like getting caught in the rain. Yeah. So
bad. Right? Yes, I mean, rain is fine because it makes you work, so that's fine.
So, I think I hear the Peruvian accent in your voice, but you've lost all the Canadian, Elaine.
I know, it's, it's about.
About. I think her accent's going to change four times during the course of this episode.
I'd better hear a y'all at some point, Elaine.
But that's
right.
Park your car. Cause I went to
Boston and Wellesley. Yeah. Wow.
And Texas. Yeah. Oh,
howdy. Let's talk a little bit about your practice too, though. You're a financial planner helping, uh, uh, some families get where they want to go.
Absolutely. So I started my career in, in wall street in Manhattan, and then I decided to help the family as opposed to just focus on investments as a core.
I'm helping all kinds of families from family office. Profile, you know, four generations to a hundred members to, I also help nonprofits with financial
planning. And we will link to all of the good stuff Elaine does on our show notes at stackybenjamins. com and also of course, to Len and Paula, we'll talk more about what you have going on right now at the end of the show.
But before that, Elaine, I don't know if you know this, but there's a bunch of rules associated with this show and appearing on this show. Have we, did we ever give you the contract?
I have my attorney still reviewing it because it's so long, but I figure I'll just show up and then, you know, we can talk
offline.
Well, let's let everybody else listen to this and you and I will continue this discussion. Hold on. Well, I think we need to look at subsection C again, though, Elaine, if that's all right.
Well, page 232, subsection C, what you're saying, I mean, the Third line, I, I don't agree, but you know, I figured it's
too complicated.
Well, I think you really have to agree to appear in the, uh, in the trivia question at the middle. So we're going to fight about that. Hold on a second. And I'm signing it. Fantastic. Well, we finally got her. Elaine King is here. We got Paula Pant, Len Penzo, neighbor Doug. Let's get this conversation started.
Today we
have a piece that really we're not even going to talk about, but I was at theverge. com and I saw NASA had this incredibly cool new air pollution map. We will link to it on our show notes at stackingbenjamins. com so you can look at it if you're interested in where pollution is around the United States.
But I was thinking. As I was looking at this pollution map, you know, some areas, obviously, around, uh, Paula, where you are in Manhattan, Len, where you are in Los Angeles, Elaine, where you are in Miami, you'll see more pollution in some of those areas. I started thinking, you know, as a finance show, Where is the pollution in our financial plans?
Where is the pollution in our financial thinking? Because back when I was a financial planner, man, that was a lot of pollution out there and we can help people clean that up and have some quote, I guess, clean air, if we want to keep that metaphor going, we can clean up the air when it comes to, uh, comes to your planning.
So let's start a lane with you. When you're talking to families, what's one big area of their financial thinking or their financial planning where you see a lot of, we'll call it pollution.
Well, first of all, I love the topic. And I was thinking, I mean, as a good financial planner, I'm very structured. So I was thinking, okay, so they're internal and external pollutants.
And then they're the ones that you kind of create in your mind. Oh, nice.
I see a lot of
them, the ones that you create in your mind, because There's some that you can't control, but there's some that you can control and maybe you think you have them and as a financial planner, I can think how to, you know, disperse them out of your financial
well being.
So the internal pollutants you're talking about, the stuff going on between our ears that's just junk.
Yeah, like the internal ones I would say are the ones that you're born with also that your parents told you that, you know, debt is bad or money is hard to get or limiting beliefs. And things that your spouse says or your kids say.
Uh, the external ones are obviously the ones you turn on the TV and you listen to all the ones that are happening that the media sometimes wants you to see that they really don't exist. But the other ones are the ones that sometimes your mind takes all that information and creates them and says, I cannot do this.
And yes, you can. With a little bit of information, you can.
I think Len, Elaine is singing off your song sheet there. I mean, you're about radical responsibility, but to be responsible for your financial goals, you got to clean that up. Yes.
You know, one of the big things you got to do is first thing is what I call money leaks, right?
So you got to, you got to watch out for, for things where you're leaking money, where you don't necessarily know. Like pollution can be, you know, some, a lot of pollution you don't even see, but it's out there. Same with your money leaks. There's certain things that you have that, uh, for example, you're spending your discretionary spending.
You might be going out to eat every week and you don't realize what an impact that's hitting on your bottom line on your income. So that's the kind of thing you got to look at. You got to be looking for those kinds of things that are taking money that you're spending on certain things and you should be putting towards other things that can actually.
That help your financial well being and maybe make you more money over the long run.
I definitely, especially in the second half of today's discussion, Len, I want to give people some tactical advice there. What are some things to clean up on the external things to use Elaine's language, external things that we can clean up fairly quickly after people listen to the show, they might even be able to hit pause and do it.
But let's go back to these internal things, Len, you know, let's take, uh, going out to eat, you know, going out to restaurants a lot. There's an issue in our thinking there as well. I think, I mean, let's take that back to why do we go out to dinner so often?
Well, it's fun, right? I mean, who, first off, who likes to cook that a lot of people don't like to cook or they can't cook.
So they go out and they'll go out to eat and really that's costing them in the long run. Right. So if you put a little. A little effort into learning how to cook, you could actually clean that financial pollution out of your life, right? Just by buying your own food and not paying for somebody else to make that food for you You can save a lot.
You can save a lot right there. So yeah, that's why I go out to eat, right? It's
good It's fun But you know what's funny it started off as fun for me But there are times I go out to eat now when i'm just lazy You know, and it truly isn't. Yeah. And, and, and then I'm just, then I'm just kind of blowing money, Paul, I want to bring you into this conversation because when you and I are answering people's questions on afford anything, we're talking about the issue sometimes is with your thinking.
So I think going back to, What Elaine was talking about, what's between your ears, where do we get so confused and have all this pollution in between our ears so often?
Well, as Elaine said, there are certain scripts that we are taught as children about money. So, for example, if we saw our parents fighting about money, we learn money is a source of conflict.
And so we start to hate money, we resent money, because It is a source of conflict. If we were surrounded by grownups who told us money is the root of all evil or who associated being rich necessarily with greed, right? Then again, we've internalized these very negative money scripts. And so we have a lot of those scripts, you know, implicit scripts, unwritten scripts from early childhood.
that permeate into our thinking. In addition to that, we also have cognitive biases. Now those cognitive biases differ from scripts because scripts are psychological. Cognitive biases are innate. You know, negativity bias, uh, loss aversion. Those impact the ways in which we think about and handle money that are simply part of the way that our brains are wired.
So that's part of cleaning up the pollution in between your ears. And final thing I'll say, Going out to eat thing is what strikes me when I'm listening to both you and Len talk, Joe, is you know, you talk about it's fun. That's enjoyment. Then you talk about convenience, right? That's another factor. So there's there's enjoyment.
There's convenience. There's socialization. There's a habit formation, right? There are all of these different needs that going out to eat could satisfy. And so I think part of the solution is to ask yourself when I'm going out to eat, which of these unfulfilled needs am I trying to get met? Right? And once you can identify that need, then it becomes a question of how else do I satisfy that particular need?
There's another piece of that. Well, actually, even before we get to that, Elaine, it sounds like, as I'm listening to Paula talk, I'm thinking there's a big piece, a lot of the pollution is around what mom says, know thyself, right? We're all looking outward with our money. I'm looking for the best interest rate on a savings account.
I'm looking for the best investment for my money. I'm looking for a great tech strategy. It sounds like what you and Paula and Len are saying, it really starts with knowing you.
Absolutely. I think the biggest pollutant, I mean, if we're just like sporadically talking about, you know, things, is when somebody says something and does something else.
So, I have a client that says, I, Elaine, I'm gonna buy, you know, I don't know, I'm gonna do an extension to my home and it's 50, 000, but then they go out to eat every day. And, oh, by the way, too, um, they're not fit. So, when your actions and your money, your goals and your financial actions don't align, that creates stress.
And that's like a, an anxiety inertia cycle. That's what it creates because then you, you feel down and have no energy because you can't do this and then you do it more and then at the end, you don't have that extension to your home. So, uh, I'm hearing you, Joe, that you wanted something for the audience to take away is to make a list.
I mean, it's as simple as that, and you can do it on a piece of paper. You don't need a complete sheet of software. Just put it, say what you're doing, where your money's going, and is that aligned to what I want to accomplish this month? If it's not, then how am I going to be able to accomplish it this month, and how much is it going to cost me?
It's important.
Yeah, no, that's a great idea. And as I'm listening to you Elaine, I think you can just open up your banking app and go back through how you spent money the last month and go, Did that serve me or not? Right. How
is this getting me closer to my goal of, I don't know, traveling around the world or starting my own business or doing that extension for my kid?
You know an additional room because we need two bathrooms. I mean, I actually had a client like that that needed two bathrooms I've needed that. So how is that getting me closer? Is that additional clothe that I'm buying gonna get me closer or not? I think that's the biggest pollutant when your actions don't align to your financial
goals I prefer to only use one bathroom at a time personally, so, oh, I, I guess I misinterpreted that.
I'm sorry. No,
I think you should have one bathroom for two people in the house. If you have four people in one
bathroom, that makes it hard. That's, oh, my dad grew up with, uh, uh, 16 brothers and sisters and they had one, 17 kids, one bathroom.
I was going to say, my mom was the same way. 10 kids in one bathroom.
Yep.
The older houses were like that, right? One garage. Three bedrooms and one bathroom.
Right. Yeah, yeah. It was a whole different time. And sadly too, uh, mostly sisters. My dad had mostly sisters. Oh my god. So
your dad went to the bathroom outside, basically. Lots of mirrors
outside in the
bathroom.
Yeah, the whole world, Doug, was his litter basket. Yes. A big garden. That's right. Yeah, there were areas that grass really grew. Everybody's thinking, what the hell are you guys talking about? Where are you at? Yes. We're talking about pollution, polluting the outside. I think it's apropos.
Len, getting back to what you said, there's something that strikes me too. Is it while Elaine and Paula are talking about knowing yourself, you know, when you talk about going out to eat and then learning to cook, not only is it maybe healthier, but it also then becomes fun. I know how much you like to cook, and it then becomes, you know, a treat of its own as much as going out and having somebody else cook for you.
Being able to design like a curriculum, I think, is a great way to kind of start clearing up the pollution.
You got it. I mean, there's lots of other, I mean, it can be a hobby too. I mean, you get into certain things that you've, you're trying for the first time. If you like them, I mean, these can actually be a hobby, which will actually help in other ways.
Now, all of a sudden you've got a relatively low cost hobby or something that you can do for recreation as well. That will, it kind of snow. It's like a snowball effect. That's actually helping your, your finances. I mean, heck man, I mean, you start researching and there's all kinds of, yeah. Of things that you can learn and spend a good lot of time, constructive time learning a new skill and getting good.
And yeah, I mean, it's beneficial all, all
around. I love what Elaine said about really beginning kind of with the end in mind, where do you want to go into these things serve that mission? So normally, if you're cleaning up pollution, it's going to be individual, right? It's going to be based on that, but let's take the different areas of a.
Of a good financial plan, the external stuff. And let's start going through those.
Yeah. What about you? We haven't asked you a question. What's the biggest pollutant that you think? Oh,
I think the biggest pollutant for me is what you said about thinking. I think that we think about things backwards. We don't begin with the end in mind.
We're so busy. Like I just gave a talk at Camp Phi, Camp Financial Independence. And what I saw was a lot of people that wanted to know all these little leafs on the tree and they weren't focused on the root. You know, people like, I'm here for tax planning. And I thought, how do you know what tax plan works for you if you've got no idea where you want to go?
And then other people, what's the best investment? Well, what's the best investment if you haven't thought about where you want to go? That is, for me, the biggest pollutant. Yes. Very much in synergy with what you said. But Paula, let's ask you. Let's go and talk about these external areas of a financial plan.
I think we should start with, you know, having good cash flow, getting a handle on our debt. What are some areas where we may have pollution in those spots and how do we start to fix it?
Sure, when it comes to cash flow, the biggest thing is keeping your fixed expenses significantly below what you make because if you do that, then you have the wiggle room to be able to fluctuate with your discretionary, your monthly, uh, discretionary expenses.
And so I think a lot of people, they do the opposite. They over focus on the discretionary expenses on avocado toast because it, relatively speaking, feels easier. It feels easier to cut out an avocado toast than it does to, um, downsize and move to a cheaper home or to sell your car and pay cash for a.
Older, less expensive vehicle. But, by virtue of lowering those fixed costs, you, you give yourself the breathing room, the flexibility to have the occasional avocado toast, or to go to the movies, to see Barbenheimer on the weekend that it comes out, right? Like, you give yourself the flexibility to be able to do that, despite the fact that movie tickets are an astronomical price now.
And so I think that that's how you clean up the pollution when it comes to cash flow is by focusing on Fewer but bigger and more fixed things rather than the daily leakage. Yeah,
make the big decisions I really like that the focus on the big decisions Elaine, let's talk about the other side of that earning money A lot of people focus on the budget, but I think there's also opportunities to bring more income.
There's got to be times When you sat down with somebody and you're like, listen, we just got to help you bring in more money in the front door.
Absolutely. And the biggest pollutant for that is your mind. That maybe you think that you can't do it because money's not enough. It's so funny because it's a celestine prophecy, right?
Money's not enough and you hit it enough times and absolutely it's going to become a reality. So what one should start saying is how, how, this is like a key tip, how, how can I make enough? Or how can I make? 100, 000. How can I make abundant money, right? Because not even limit yourself. And most of the time the solution for it is either more education, certifications, more networking.
Not only guide your money to your actions, but also time. I mean, that's the first thing I did when I became an entrepreneur. It was scary. I had a lot of doubts. I didn't have a manual guarantee that I was going to make a lot of money or anything. I mean, the first month when you become an entrepreneur, it's zero.
You know, from somebody that comes from a W 2 corporate 20 year career, it's scary. So, the first thing that one should do is also allocate the time like you allocate the budget of your money. So, Paula's point, she was talking about keeping your fix low, also keep your fix on your time low. So, for example, if grocery shopping is going to take you two hours for some weird reason, then do a delivery or go once a week as opposed to go every day.
Any other stuff that takes too much time. Delegate, subcontract, make sure that your time is getting to use and you do that also by, uh, uh, it was a formula so easy. You calculate how much is your time worth. know how much your time is
valued at. This is a big aha. I think for a lot of people, Len, is that when Elaine talks about something like Instacart or deliveries and saving time, actually, sometimes spending more money is actually the answer.
And I think especially for people that listen to financial shows, that's like throwing cold water in your face. There's lots of
reasons why spending more money is, it can help you out. I mean, it's kind of like the old thing with, um, Quality over, you know, sometimes like when you're buying products, you want to buy, you'll, you'll spend more.
Because it'll last longer, you know, you're buying less of the products over time than buying a whole bunch of cheap things that you're, that you have to replace every year, say, you know, that, that happens a lot with all kinds of, especially big ticket items. It's usually worth paying more over the long haul than to pay less and pay more of it over time.
So, absolutely, that's one way to help you
out. I have an example. Um, I'm drinking positive energy tea and every time I used to go to the local supermarket, they were out of it. And when they had it, it was like double the price. But I went online and I found now I order in six pack, right? And so I don't have to go to the supermarket every time this runs out.
And I save about two a month. So I'm saving 10. I don't have to think about having to go and go to this supermarket or that one because they ran out of it. So to your point, Len, we have to be very smart about time because I mean, time has to do with money and also we have to make time for the things that we love to do, like being with the family and doing exercise and, you know, feeding our mind in the well being
side too.
That's funny, Elaine. You do that with that drink. Doug does that with scotch. Get some six at a time and, uh.
Out of the back of some guy's trunk at the mobile station on the corner. It's fantastic.
He heard he's going to be blind in two years, but yeah, Paula, Elaine, I think is singing off your song sheet here, isn't
she? Absolutely. I'm a huge fan of valuing your time because it is a non renewable resource. You can always make more money.
You can never make more time, especially as an entrepreneur, the more that you can trade your money for, to use your money to buy back your time, the better. Because, um, actually a piece of advice that I got from Laura Vanderkam, which I absolutely love. She said, the first thing you should do is fill your schedule with all the things that you cannot delegate.
Like exercising or calling
your mom. I'd love to delegate exercising.
Yeah, you can't pay somebody to like run a mile on your behalf. And, and those are often the things that you can't delegate are often the things that you just don't do because you have instead filled your schedule with things that otherwise actually could be delegated.
That's
totally pollutants. Absolutely. Time pollution. Yeah. Len, you are someone who spent your career working in a big machine. You know, there's a lot of people out there. We talk about more money. Afraid to ask for that raise. So let's clear up some pollution around getting a raise. Where do we start if we're afraid to go ask the boss for a raise?
Well,
the biggest thing and I tell both my kids this is all year long, you should be recording your accomplishments and your value to the company or your boss or whoever that is. And as you do that, you, you can see your value to the company, or you can also see where you're not providing value to the company over time.
You'll, if you don't have a lot of bunch of. Bullet points after month three or month four on the job. You better, you, you should be in trouble, but you put that list together and it makes it so easy. It makes it so easy to go into the boss and just say, boss, I'm worth this. You know, I'm worth this big of a raise.
And here's why you hand the paper over to him with the bullet points. And what can they say? That's what I did my entire career. And it was very successful. They really have nowhere to go when you, when you show them what your value to the company.
So that's fabulous. Elaine, do you have something else?
Yes.
And Len, I wholeheartedly. Agree with you, I can tell you what I did on a personal level, because I was in corporate for 20 years, and just as a woman, I mean, Hispanics aside, it was hard for me to get promoted. I was given a lot of bosses, given, because the bosses will quit, completely opposite of my physical appearance, of course.
So anyway, what I did is I had to create confidence, and how I created confidence is I went online, and there are a few of the websites. that you put all your accolades and your education, your experience, and it tells you how much you're worth. Because sometimes we are our worst enemy, right? And we think, oh no, we not worth that much.
And with that amount, I mean, that was still not enough. And I'll tell you one specific anecdote, which was, I actually said, okay, screw it. If they're not going to increase my salary, I'm going to go somewhere else. So I started interviewing and interviewed for about 50 percent more. And I got the offer letter and I talked to my boss and I said, you know, I wish.
For all the things I've done, this company will value me as much as this other company. And they said, Oh my God, let me talk to the owner. And I got my increase. So if anybody's hearing and doesn't have that confidence, believe me, just get that confidence externally, and then apply it to, it works,
I think.
I love how, Elaine, you didn't include an ultimatum to your boss. You just said, I wish this would happen. Because I think, Len, Maybe a couple of years ago, you told a story about a guy who said, Hey, I'm worth this and I'm leaving if you don't pay me that. Ultimatum didn't go his way. Yeah, I
won't say his last name, but old Paul, uh, told our boss, he told our boss, he, and he even told me before this was going to happen and he was going to go in there and do it.
And he made up that he had an offer for X dollars more than he's making and he was going to leave. Well, he was bluffing and the boss told him to get lost. Basically, goodbye, thanks for resigning and, and, uh, good luck in your new job.
So it was hilarious. Yeah, I think I like Elaine's better where she actually had a firm offer and had done some research versus the, versus the bluff too.
Well, speaking of, you know, don't let the door hit you on the way out, as the boss said to Paul, uh, we're going to close the door on the first half of this show. Uh, later on, we're going to do a few very quick strategies around risk management, investments, tax planning. But before that, at the midway point of every show, we have a trivia competition between our three frequent contributors, Len Penzo, Paula Pan, and of course my co host OG, who has the day off.
So Elaine, you are playing for team OG. Which means there's some good news and some bad news. Would you like the good news first or the bad news? The bad news? Well, the bad news is, is that even though OG has won the last two years in a row, somehow, weirdly he is in last place. I have no idea how he's in last place, but OG has 11, Len has 12, and Paula Pant has 12.
Paula, by the way, We've said over and over, most people I think would agree that Paula is the smartest person in most rooms, but she is always in last place in our trivia, but not this year. We will see. The good news there too, Elaine, for you means you're going to get to guess last. Uh, Len will guess first, Paula's going to go second, and then you get to go third once you hear their answers.
All right. But first we need a trivia question. And for that, we turn to my mom's neighbor, Doug. What do we got today, Doug?
Hey
there, stackers! I'm Joe's mom's neighbor, Doug. You know, people keep telling me I need to put myself out there and date more. And by people, I mean Joe's mom. And by date more, she means just leave the house. Which reminds me that on this day in 1650, a man named Henry Robinson opened the world's first ever dating agency.
Man, that's crazy! I didn't know they had apps back then. Although matchmakers already existed in the form of meddlesome neighbors, the Robinson Citizen Advice Bureau was the first formal dating agency of its kind. These days, with dozens of dating apps on the market like Bumble, OK Cupid, and the new one I'm launching, Doug Finder, there's no shortage of places to find love.
Today's matchmaking is a multi billion dollar industry. In fact, swiping pioneer Tinder pulled in over 440 million dollars in revenue in the first quarter of this year alone. Today's trivia question is, what percentage of people on Tinder are either married or in a committed relationship? I'll be back right after I set up my profile on Doug Finder.
You didn't see that one coming, did you? You didn't see that question coming. Oh,
that's
fantastic. He's had a doctor before.
That's right. Yeah. Yeah. Once they get caught, that number of lame may change, right? Yeah. Len, you've got first guess here. What percentage of people on Tinder either married or in committed relationships?
Hmm.
Boy, that's probably higher than I Um,
boy, oh
boy, Tinder. This is, this is on Tinder, right? Not on eHarmony
or one of
those. Gee, like you've never heard of Tinder, Len.
Oh, what is this thing? I don't know. Let me go check my profile. Hmm.
You know what? I think it's high. I really think it's pretty high. I'll say
44%. Almost one out of two people. Wow. 44%. Paula, what do you think about that?
I'm going to go lower. I'm going to guess 20%.
20%. A reason why? One in five. You have a little more faith in humanity than Glenn does.
Yeah, I guess so. Yeah. One
in five. Here's some. Lin Lynn's a little cynical. Uh, alright, Elaine, you got 44% and 20%, what do you think?
I agree with Paula. However, this is a game, so I'm gonna go with 30%.
30%. You're gonna go right down the middle, kick a field goal as they say, but you think it might be less than that. Is that what you're implying?
Well, I was trying to think of networking events. I mean, this is how I was reasoning. I was recently at a networking event.
We were five and two or three were divorced. So I was kind of using that statistic. I didn't ask why they were divorced, but I was trying to use that statistic. And I was saying, wow, I didn't know. I thought it was one in five that were divorced. But in this case, it were, I think, two or three. Wow. So 30%, I think.
30%. A lot of the clients that I've had, I mean, some of them, I don't know, I mean, we can have another show about this, but does infidelity come before or after financial money conflicts? But I think they're very close
together. No, that is a whole separate show that maybe we'll have you back around Valentine's Day for the anti Valentine's Day episode.
I don't know. Well, Len's got 44%, Elaine's got 30, Paula's got 20. We want to tell you who's right, but we're going to take just a little break here. We'll be right back. Len, you kicked it off with 44%. You feeling good? Because both Paula and Elaine went, uh, significantly lower than you. Yeah,
no, I'm. I, my cynicism probably, uh, screwed me on this one.
So yeah, no, I don't think, I'm not feeling
good. Paula, Elaine didn't do what some guests do and go like 21. So you've got a little breathing room at 20.
Yeah, yeah, exactly. I basically have that 25 percent and under kind of category.
Yeah. Paula and also Elaine, you've got a nice mid range at 30. You feeling good?
Yes. All right. Well, let's see. Paula and Elaine both confident, Len not. Doug, what's our answer?
Hey there stackers, I'm app inventor and world's fastest right hand. I mean the swipe. Joe's mom's neighbor, Doug. If you're looking for a partner in crime or even in love, there's plenty of places for you to start looking. At the grocery store, in the park, At Joe's mom's house, there's even a handful of dating apps that cater to individual denominations like JDATE, Christian Mingle, and Farmers Only.
If you are on one of the apps, odds are you're using one that's part of Match Group, which owns the largest portfolio of dating apps worldwide. Within that conglomerate, Tinder alone rakes in nearly 60 percent of its parent company's total revenue. Today's trivia question was, what percentage of people on Tinder are either married or in a committed relationship?
You know, we could have asked you, what percentage of your assets will you lose once your partner finds out, but that would have been too easy.
Well,
what was the answer? Still not gonna tell you just yet. What I will tell you is that Paula was way off. Elaine was a little bit off, and Len was even a little bit less off, because the answer is 42 percent Meaning Len is our winner!
There's 42
percent is so ugly. Wow. Len, I I did not want you to be that correct. I have to say
that was, well, my cynicism was correct, but after Elaine and Paula gave their guesses, I was like, well, maybe I am too cynical, but
yeah. It's the world we want to see that we think we're living, but I guess we
don't.
I totally agree, Elaine. I was hoping the number was like two or less, you know, 2 percent or less. Yeah. All right. Time for the second half of our discussion is brought to you by depositaccounts. com. Elaine, you know what happens when you go to depositaccounts. com? No, tell me. Well, thank you. Thanks for asking.
Really excited about that. When you go to deposit accounts, you find that you can compare more than 275, 000 deposit rates from over 11, 000 banks at credit unions. You could compare for free and actually I have it pulled up and this is going to come out a little bit after I read these. So make sure you go there yourself to look at the rates, but right on the front page, we see.
The national average on a savings account as we record, this is 0. 45%, but the top 1 percent average 4. 74%. So a huge difference. Money markets top 1 percent average 4. 59, while the national average only 0. 77. Man, get those deposit accounts taken care depositaccounts. com. All right, let's dive into the second F.
Elaine, let's start with you as our distinguished guest. Let's clean up the pollution around risk management strategies. Cause man, when you're in online forums, at least when I'm in online forums, I see a lot of people talking junk about insurances as an example and getting some things really wrong.
Yeah, so one of the pollutions I think is, to all of your points, spending money where you're not supposed to and I remember the first time I was interviewed, the reporter asked me, Lane, should I use my money to take my kid to Disney World or buy health insurance?
And I was so shocked by that question and I think that's
why You said clearly Disney
World. No, I was shocked. I was like, what? As human beings, we don't invest in this type of things, but insurance is a need because when something happens like a hurricane or a loss of job or whatever that is, Um, then your, your money is going to be diminished greatly.
And sometimes people think that they're really gaining, like, you know, getting ahead of the game by not spending on insurance. But I think you need insurance, at least support insurance is, is very important. So the pollutant would be your distractions in your mind saying, here's my world today versus insurance long term.
And there are certain insurances that you don't need, but the core is the auto, of course, the house
and your health. Auto, house and health. Let's talk about the ones that we might not need. Paula, what's a popular insurance that you see people have that they could probably discard? Uh,
for most people, whole life insurance.
Now that's not term life, that's different, but whole life insurance. For the majority of people unless you have a very high income and it's a tax strategy kind of a thing You probably don't need that. Jewelry insurance Insurance on basically insurance on anything that you could reasonably pay for out of pocket.
You probably don't
need. Education insurance.
There's an education
insurance. I'll tell you there's two that I think we really don't is there's that insurance And then for people here in Southern California is earthquake insurance, which the state sends every year. They say, Hey, you know, you want earthquake insurance.
You got to do it because your homeowners insurance doesn't cover it. But the problem is with the earthquake insurance is the deductible is so huge that it just At least for me, I'm not giving advice, people. You make your own decisions, do your own research, but it's just that I cannot see the amount of damage being done to my home just from a normal shaking of an earthquake because the structures out here are already built to code, and I mean, I can't see anything more than broken windows adding up to, you know, these huge, for example, for my home, the deductible would be like almost 40, 000.
I cannot see 40, 000 worth of insurance in even the worst earthquake
out here. I think to your point, Len and Paula, it's double insurance is the worst insurance. Sometimes your credit card has the insurance, sometimes your, you know, it's with the jewelry included in your home. I mean, double insurance is so hard, sometimes people buy it because they don't know that they have it already.
Well,
and I think to your point, Elaine, some of the riders I see on insurance policies, like they'll, they'll have a AAA membership that includes towing and lo and behold, they also have towing on their car insurance. So they're doubling that way as well. Yes. Uh, Len, let's talk about the vet insurance because it's interesting.
We had a professor from MIT. Talking about how, man, these pet insurance policies, they are very expensive, but if somebody really, really, really, really, really loves Fido and, uh, wants to see Fido as a member of the family, people eat that insurance up. It's almost like it's more emotional than it is, uh, fiscal responsibility.
You know, you make a good point, Joe. And I, you know, I guess it is on your mindset because, um, I mean, I love my animals. I love them to death, but I do have a financial limit. To me, they're still animals. And there's a financial point where you just say, well, it's a dog, you know, I love you to death, but it's time to go.
Len, I think the phrase love you to death is probably, probably indicative. I have
to say though, I have a neighbor and we have some good friends who both had dogs who had cancer and they both put them through. Very expensive chemotherapy. We're talking five figures and they spent the money. So, I mean, there are people out there.
Maybe that's when the insurance
would be worth it. I have a client that actually texted me when that dog was very, very ill. I said, Elaine, I'm about to spend, I don't know, it was five or 10, 000. But it's the only way he's gonna live, and she did, and he died, like, right? Oh, right. So I think we need to be very knowledgeable and careful what we're doing because I always tell my clients you need to know where the motivation comes from the person that's giving you the advice.
Who was giving you that advice? I wasn't. You know, is the vet giving you the advice? Is the insurance giving you the advice? Who's the interested party here?
There's some pollution in our thinking right there, Elaine. We don't think critically enough about who is telling us to do something. We take stuff that we think is well meaning advice, but we don't look behind that advice.
I think that's pollution.
Yeah, we always joke about… I don't know. They just discovered that bacon was healthy. I mean, who wrote that? The Bacon Society? A genius.
Elaine, you're a real, you're a comedian, man. You're very good. I like you.
Thank you. We do.
I like you guys too. Seriously, real estate. No, the real estate Who wrote that? A realtor? I mean. You know, I mean, we have to know who writes these papers and ideally it's a combination of things and understanding that.
So, hey, what?
Yeah, fantastic. Let's go to investments before we say goodbye, Paula. Let's talk about pollutants in our investment strategy. Where do we begin there?
Hmm. Uh, chasing novelty is a pollutant. Uh, thinking things should be more complicated than they need to be because we feel as though, you know, some people have an aversion to inaction.
And so they think that if they're constantly checking their accounts and shuffling things around. That, that action, you know, we're, we're taught in every other element of our life that hard work corresponds to better results. Right. In, in our careers. That's true. In our academics. That's true in fitness, that's true.
Investing is, you know, with a passively managed index strategy. It's the one area where less is
more. It truly does feel like, I mean, investments, it's, it's a funny thing, Len, that investing should be boring. I think you're on board with that too, right? Well, ideally,
yeah. When it's not boring, that means you're either.
Doing really good or you're doing really
poorly. This is a guy
who invests in rocks. So hell yes, he likes it to be boring.
I will say this though. I think you can have pollution in the opposite direction too. If you're investing in something that you're not an expert in Sometimes I do believe it's worth paying somebody who's an expert in the field You're investing in to pay that 1 percent or half percent.
I use this example all the time. For example, I'm mining stocks I'm not an expert in mining at all. I'm not a geologist. I don't know and they're very volatile stocks. So I pay a professional to manage my portfolio of mining stocks just because, uh, I, I couldn't sleep at night if I was doing it on my own.
It is so interesting to me, our fixation on fees and Elaine, I mean, cutting fees are definitely important, but sometimes I think Len's right. We get the cart before the horse there.
Yes, uh, what comes to mind is that Game was Killed by Warren Buffett, price is what you pay and value is what you get. Mm hmm.
So there's so much truth to that. I learned this when I wasn't a W 2 anymore, because when you have a salary, you know, it's hard to put yourself in the position of an entrepreneur. But once you have a service and you're asking for a discount, you're really asking them to work a little harder for less.
But you're expecting the same value. So you have to be careful. I mean, I'm talking to the end consumer here. When you ask for a discount, you're actually asking for a favor. So be careful. And if you want a Rolls Royce, you got to pay for a Rolls Royce. If you get the price of a, you know, of a bicycle and you're expecting a Rolls Royce, that's unreal.
So I think it's great. Don't get me wrong. Don't overpay. But too often we think, especially money geeks, Hey, what do I pay for that? That is our first question. And I think what you're saying is my first question should be, what am I going to get? What am I going to get? And then, is the fee commiserate with that?
Let's stick with you for a second in tax planning. Where, where do we have pollution in our tax planning?
Misinformation. Um, there's so much, many accounts the government gives us. I mean, we all know the IRA, Roth IRA, the regular one, the Health HSA. There's so many. I mean, for kids, the Coverdell tax credits.
So misinformation is the biggest pollutant. I would suggest people to go, I do this before I go to my accountant every year, I go to Google IRS and I look at the new deductions that are eligible for the year and I make sure that I'm taking full advantage of that before that year ends. So planning for taxes is also very important and as an entrepreneur, there's a lot of flexibility that you can apply for deductions.
Anything to add there, Lynn? If
you're going to do your own taxes, hopefully they're simple. I mean, if they're complex, you should go to, again, I'd say go to a professional and make sure they're a professional. Because I know people who have gone to non professionals and have gotten a nasty letter from the IRS and they realize that the non professional who did their taxes totally screwed them over.
Because you are responsible for your taxes. No matter who does those taxes for you, you are responsible ultimately.
One big faux pas that I see that people do is, especially entrepreneurs, is that they don't allot for taxes and then they complain where they're going to get money to pay for taxes, so I suggest to all the clients to have a little account called taxes, because if you make a dollar, that's not the dollar that you have to put in your pocket, you always have to allot for it.
That taxes at the end of the
year. Set that aside right away, because if you don't, you'll get behind this rolling wall that's a ball that's out of control. I see people do all the time. Oh, the next deal I do, I will make sure and set that money aside for taxes and that never happens. Uh, you know, a pollutant that I see in this area is people lend your point with a professional.
They evaluate their professional based on how big of a refund they get. Exactly. That is exactly right. Yes. I, you see this all the time. Hey, I go to this person, they got me a much bigger refund. It was great.
That's the dumbest thing I've ever heard.
Wow. Not even realizing, well, people don't realize Paula, that's a function of your withholding, right?
So this person's. Being evaluated on something that's not even in their control, which blows me away. Yeah. Let's end this discussion, Paula, with yours. Anything to add on text planning? Woo!
Don't, yeah, don't do that. Don't do that. Unless you're basically an 18 year old with just a W 2, right? Unless you have a very simple situation.
I think everyone benefits from having a CPA. So, get a CPA, get a good one. And how do you know the difference between a good one versus a mediocre one? Do they act like they work for you or do they act like they work for the IRS? Right? I think as you converse with them, you'll be able to sense that.
Isn't the other way you can tell Paula is that they get you big fat stacks of cash as a return?
That's the other way you know that they're
good. That's a good place I think to end it. There's so many more areas we didn't touch on. I mean, we didn't talk at all about education planning. We didn't talk at all about estate planning. There's so much pollution all over the place, but hopefully we help people clear up some of it.
Let's find out what everybody's working on now. I love hearing the projects that you have going, the things going on in your backyard. We'll have our guest of honor go last. Let's start with you, Len. What's going on at LenPenso. com?
Well, first I want to thank everybody for coming by my site and clicking on all those ads last week.
You've just made me a ton of money, and I will be going out for a nice dinner tonight. Thank you. But just
remember, Len, what need is that fulfilling?
My hunger. I'm kidding people. I'm kidding. I am rerunning an old article from about 10 years ago when my daughter was just, uh, 12 years old, where she wrote about her five biggest money fears as a 12
year old.
I remember this was so good,
but she wrote many articles for me, but this was one of them. And I think this one actually got on MSN. As well, she had a couple that got on MSN, but this was one of them. And so I'm rerunning that just for, just for fun this week at Lenpenso. com. My daughter's five biggest money fields.
It's really interesting now that she's 24 now. And it's really funny looking back now and seeing what she was afraid of back when she was 12, you know, so
it's really cool. It's still so great. I do remember that piece. It is a wild thing to think about how much a 12 year old thinks about. money and fear.
Yeah. We don't give 12 year olds enough credit for some of the fear that they have around money already, uh, starting up. Paula, what's going on at afford anything.
On the Afford Anything podcast, we have, uh, a series of great interviews coming up. We've got Noah Kagan, who writes about a million dollar weekend, how to kickstart a business.
We have, um, let's see, who else are we interviewing? Oh, Seth Stevens Davidowitz. He writes about using data. to get what you really want in life. So why you should not trust your gut and instead you make data based decisions, data driven decisions. And then of course, every other episode, Joe, you join me and we answer audience questions.
And in the best episodes, we
disagree. And, uh, we recorded one this morning where we disagreed. Exactly. That's it. Afford anything where finer podcasts are listened to. Elaine, thank you so much for joining us. It was so, it was so fun having you here. Thanks a ton. Thank you.
You want to hear
my project?
Absolutely. What do you got going on in your backyard at ElaineKing. com? Funny
you ask. Let me read them. Now, I mean, the first one that comes to my mind is I was just on the call before we started this conversation. I'm launching my eighth book and it happened to be with Penguin Random House. And it's a children's book and it's teaching children how to save with a purpose.
How to do a business that's sustainable and how to, um, share with the community in an impactful way. And I am aligning myself with educational institutions or financial institutions to, to help spread the word. Um, mostly in Peru and in Latin America, cause I think that's where, uh, the kids need it more.
And it's for kids between 8 and 11. So hopefully I'll have it in Amazon or something like that, but I'm not launching it till probably November. Um, but that's the project I'm working on. Besides, you know, growing the RRA and financial planning
and all that. I don't know how you had time to fit this in with all the cool projects you've going on.
I was gonna say, I just
met you today, Elaine, and I would have to say, I really wish you had a little more ambition in life. Right.
Seriously? Yeah. Let's talk online.
I'm Joe.
No, no, no.
Yeah, totally wishes you had something going on. Like your, your life seems so boring. Well, you got to come back in November and talk about it.
So let's make sure that we talk about the book when you release it. I will have the book and show you and everything. Oh, that'll be fabulous. Congratulations. And I always love helping kids. It's so, so rewarding helping kids. Speaking of kids, speaking of kids, we're about to hand it over to Doug. Uh, you'll find everything Elaine at elaineking.
com and we'll also link to that in our show notes. But Doug, I think you've got that. But even before that, let's put a pin on this, um, lots of takeaways today, but what are our top three? Well, Joe,
first take some advice from Elaine King and create a financial wellbeing checklist to help you manage, save, invest, and protect your money.
Second, don't forget that some of the financial pollution in your plan may be internal. Think twice about your relationship with money, and look for ways to eliminate the negativity. But the big lesson… Contrary to what I thought in the 7th grade, staring at someone across the gym does not mean they're on board with a date, or even a dance.
You gotta walk up to them, and you gotta say… I can't fight this feeling anymore, or pretty soon, if you don't do anything, she'll be Jesse's girl. That's what I learned. Thanks to Elaine King for joining us today. You can find out more about Elaine at ElaineKing. com. We'll also include links in our show notes at StackingBenjamins.
com. Thanks to Paula Pant for hanging out with us today. You'll find her Fabulous podcast, afford anything, wherever you listen to finer podcasts. And finally, thanks to Len Penzo for joining us today. You can find Len at Lenpenzo. com slash moneyleakage slash depends. This show is the property of SB podcasts, LLC copyright 2023 and is created by Joe Saul Sehy.
Our producer is Karen Repine. This show was written by Lisa Curry, who's also the host of the Long Story Long podcast, with help from me, Joe, and Doc G from the Earn Invest podcast. Kevin Bailey helps us take a deeper dive into all the topics covered on each episode in our newsletter called the 201.
You'll find the 411 on all things money at the 201. Just visit stackingbenjamins. com slash 201. Wonder how beautiful we all are? Of course you'll never know if you don't check out our YouTube version of this show, engineered, by Tina Ichenberg. Then you'll see once and for all that I'm the best thing going for this podcast.
Once we bottle up all this goodness, we ship it to our engineer, the amazing Steve Stewart. Steve helps the rest of our team sound nearly as good as I do right now. Want to chat with friends about the show later? Mom's friend Gertrude and Kate Yunkin are our social media coordinators, and Gertrude is the room mother in our Facebook group called The Basement.
Say hello when you see us posting online. To join all the basement fun with other stackers, type stackingbenjamins. com slash basement. Not only should you not take advice from these nerds, don't take advice from people you don't know. This show is for entertainment purposes only. Before making any financial decisions, speak with a real financial advisor.
I'm Joe's mom's neighbor, Doug, and we'll see you next time, back here at the Stacking Benjamins show.
Wait! Where are you going? I
was gonna make
espresso.
✕
Join 9K+ Stackers improving their money savvy.