At what age do you think will be the best days of your life? How do changing priorities impact how you view happiness? What role does stress play in detracting from the best days? What role do finances and financial independence play in happiness? Today's special roundtable discussion is all about the evolution of life satisfaction and the best days of your life — and how your happiness changes as your age progresses. What about the impact that having children has on your happiness? Joining us for this important roundtable discussion, we're proud to welcome the co-host of the How to Money podcast, Joel Larsgaard. He joins Afford Anything's Paula Pant and our very own OG as they offer their opinions and experiences on how the best days of our life and satisfaction change as we age.
In the second half of the discussion, sponsored by DepositAccounts.com, our panelists share their thoughts on whether we should focus on achieving financial independence faster in order to have the best days of our lives quicker. We also discuss how taking an optimistic outlook may benefit you in the long run.
Be sure to stay for this week's edition of our year-long trivia contest. Doug breaks out the way back machine and has some 90s pop music-themed trivia. Does that spell certain doom for Paula? Will she or OG break their current tie and join Len in first place? Or will Joel make Len proud and increase his lead?
Deeper dives with curated links, topics, and discussions are in our newsletter, The 201, available at https://www.StackingBenjamins.com/201
Enjoy!
---
Watch On Our YouTube Channel:
---
---
Our Topic: A Few Word Description
Your Happiest Time In Life Is Still Ahead Of You — Way Ahead Of You (Fatherly.com)
During our conversation, you'll hear us mention:
Life satisfaction.
How your age and experience impacts your life satisfaction.
Life satisfaction tends to improve over time.
Shifting priorities as life progresses.
How to focus on what brings you happiness and satisfaction vs. what others expect of you.
Reducing what doesn't matter and increasing what's important to you.
The (perhaps surprising) age of peak life happiness: 70.
How financial independence factors into life satisfaction.
The correlation between advancing age and entrepreneurial success.
Evolution of what causes stress as you age.
Lean FIRE vs. Fat FIRE.
Negative vs. positive emotions.
Habits and behavior building.
Correlation of optimism and pessimism to success.
---
Our Contributors
A big thanks to our contributors! You can check out more links for our guests below.
Joel Larsgaard
Another thanks to Joel Larsgaard for joining our contributors this week! Hear more from Joel on his show, How to Money at Episodes- How to Money.
Paula Pant
Check Out Paula's site and amazing podcast: AffordAnything.com
Follow Paula on Twitter: @AffordAnything
OG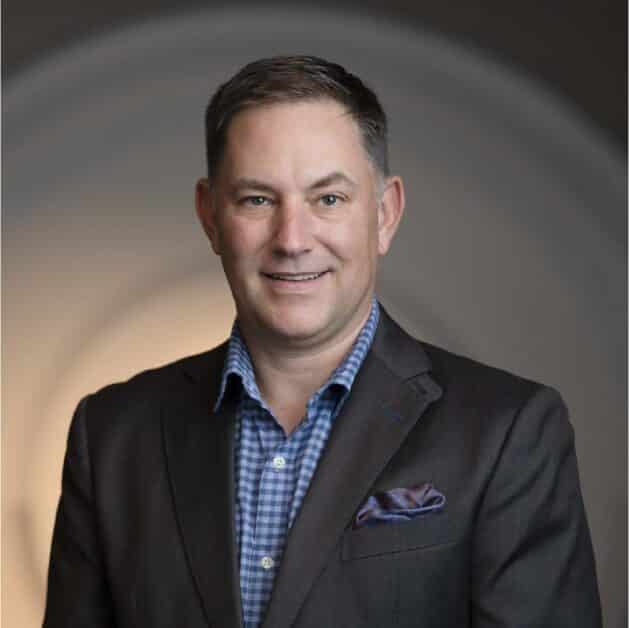 For more on OG and his firm's page, click here.
---
Doug's Game Show Trivia
How much did Celine Dion earn in 1998?
---
DepositAccounts

Thanks to DepositAccounts.com for sponsoring Stacking Benjamins. DepositsAccounts.com is the #1 place to go when you're looking to see if your rate is the BEST rate on savings, CDs, money markets, and even checking accounts! Check out ALL of the rates ranked from best to worst (and see the national averages) at DepositAccounts.com.
---
Join Us Monday!
Join us on Monday for a special rewind episode from our sister real estate investing show, Stacking Deeds. We talk with Dr. Seth Kaplan about saving distressed neighborhoods through responsible real estate investing.
---
Miss our last show? Check it out here: Rising Interest Rates, Uncertain Retirement, and Changing Working Conditions: What We Worry About (Live from FinCon 2023) (SB1429).
Written by: Kevin Bailey
Episode transcript
 Hello there, Peabody here. And this is the Wayback Machine. We're traveling through time. And this is my boy, Sherman. Speak, Sherman. Good boy.
Live
from Joe's mom's basement, it's the Stacking Benjamins Show.
I'm Joe's mom's neighbor, Doug, and today you'll learn how to live richly, more happily, and on less money with the host of the How to Money show, Joel Larsgaard. Plus the woman who gives us the secret financial tips of millennials, it's Paula Pant. And then the guy whose name sounds like something Charlie Brown would say when Lucy pulls the football away, it's O.
G. But that's not all. Halfway through the show, I'll share my chart topping trivia question. And now a guy who'd drive all night to bring you the best personal finance podcast, and often does, it's Joe Saul Sehy!
I love the 80s reference, Doug. Nice, uh, old music pull. Good, good work. And by the way, I like how, uh, Joel waves a little, Paula waves a lot, OG, nothing.
Oh, I
wasn't paying attention. I thought you were. On
brand. Not even listening when I
talk. Let's say hello to all these people. So you know who the voices are. We'll start with Mr. OG. How are you? You paying attention now? You here? And he's, he's going to give us the thumbs
up. You have to speak. It's an audio
podcast.
Trying to do it. OG figured out a trick. You want to tell everybody in audio land the trick that you figured out?
For some reason, when I do a thumbs up on a recording, I get a little emoji that says thumbs up. If I do double thumbs down, it's really awesome because then it starts raining. Pops up on the screen.
Like a hurricane rain. It's not even like… I don't get it, some backdrop. It's storming. We don't know why or how it does that. We
have no idea why his camera does that. Very cool. But it is brilliant. And equally as brilliant, the woman from New York City, Paula Pant is here. Yes,
I am here. I cannot get my computer to do the fun things that OG's computer can do.
With the thumbs up and the thumbs down.
If OG had to figure out how to actually do that, Paula, it would have never happened. Like the fact that it's just magic is the biggest piece of it. So you were doing interviews just before now. I was, I
interviewed Tiffany Aliche, the budget Nista. Never heard of her.
No idea. And we talked about all kinds of things. So among the various takeaways, she shared, uh, you should always. Know the difference between whether you're investing for retirement versus investing for wealth. Ah, awesome. Investing for retirement, everybody has to do. Investing for wealth, that's
optional.
That's fabulous. The distinction, you know, you had Tiffany Alicia and you know, we have Paula way, way, way better than Tiffany Alicia. We've got Mr. Joel Larsgaard from How to Money.
Glad to be here. Thanks for having me. And I was told we were going to have jetpacks one of these days, but at least we have those fancy emojis on the recording software.
Right? That's right.
Exactly. Imagine if, remember back in the nineties, Joel, if you could have known that we would be able to just put thumbs up or you and I can't, but OG can put thumbs up and get the graphics. How great would that be? Would have blown my mind. So for the four people that don't know about how to money, I don't know who doesn't know about how to money.
Come on. But for the people that don't know about it, tell everybody the awesome work that you and your crazy co host Matt do over there. Yeah.
So it's three day a week podcast. My best buddy, Matt and I just kind of shooting the ish on personal finance and stuff that matters to, you know, about paying off debt, saving.
Investing all the above kind of tackling it. We interview awesome folks, but we also take lists for questions. And we talk about the headlines of the week every Friday and how what's going on in the personal finance sphere, how that changes, how you should react in the here and now too. Have you
guys ever ever taken a question that sounds like this?
Oh Nope, never never had a question like that before.
Oh, but what about this? How about this? Pretty awesome Maybe no question in there Joel, but a lot of solutions.
Yeah. No, I agree. We've we might have taken one like that before
We're gonna talk about the role of optimism in financial planning we're also going to talk about happiness and your financial plan.
How does that all work together to make better investing decisions and have a happier life? Well, we're going to talk about that because we got OG here. We got Joel Larsgaard, we got Paula Pant and neighbor Doug. So let's get
moving.
Our piece today comes to us from fatherly. com. And in this piece, they talk about how life satisfaction changes over your lifetime. Depending on your life, you might be feeling satisfied as if you're hanging out with us, or for stackers, maybe not as satisfied. It might have more to do with just where you are in the big scheme of things than anything else.
But before we get to that… I think we ought to talk about our three participants life satisfaction. You know how like in the movie, if you're watching like a Netflix series and you just tune into like episode five, they go, the story so far, right? We need to hear kind of the story so far, like life satisfaction for you guys.
And Joel, you're the guest. Let's start with you. So the story so far for Joel Larsgaard when it comes to life satisfaction, where are you at and how did it kind of get you to where
you're at? Sure. So, I mean, if we're giving rankings of like out of 10 here, I'm going to say I'm like an A. 8 out of 10 on the life satisfaction front.
If you'd asked me probably four or five years ago, I would have probably been a little bit lower. And so it's moving. It is moving up. It is, which is interesting because when you look at some of the stats about the happiness curve, I should be trending downwards right now. I'm 39. And it seems like the bottom point is like late forties, early fifties, and then it starts to go back up.
But I've definitely started to see as I've begun to put work more in its proper place in my life. And as my kids have gotten a little bit older, I've been able to see my happiness metrics go up in my life. So I think I was working too much and young kids and changing diapers and all that stuff just has like, just like kind of slapped you in the face a little bit in some of those early years.
And so I'm, I'm already moving back up, which is nice to
see. Paula, how about you? Uh, this point in the story?
Well, I'd
say
7 out of 10. Yeah. Okay. But getting to here, is it going, is that number improving like Joel's or is it going down? I think it's, it's
steadily improving over
time. Okay. So let's talk about the trajectory.
How did you get here?
As I've gotten older, I lean more into what I want to do and not what other people want me to do. You know, in my twenties, moving to Atlanta, you know, it was, well, my parents wanted me to move there because they live there. I didn't want to live there. And then from there I moved to Las Vegas.
Atlanta, send
your hate mail to Paula at, uh, Uh,
we will. So now I live in New York City. New York is a place that I have always wanted to live. It's the place that doesn't make any sense on paper. It's expensive, it has high taxes, it has brutal winters, but it's a place I've always wanted to live. And so I'm finally doing What my heart wants rather than what my head thinks is
rational.
I want to talk about how that goes into your financial picture. But first, OG, we're in episode five of the OG show. The story so far?
I think I'm with everybody else. Steadily increasing. We go through different stages, even within that upward slope of it kind of dipping every so often. But I think a lot of it has to do with the future.
If you're looking ahead and you're seeing a lot of interesting and fascinating things and things that are motivating to you, then you're more likely to be excited about where you are and where you're headed. And if all you see in front of you is, you know, diapers slapping you in the face, my goodness, that doesn't sound very fun.
thought.
Oh, gee, I heard that and I'm like, you're doing it wrong,
Joel. It's especially bad when it's the dirty ones. It's really frustrating, you know?
I have actually had one of my children throw up in my mouth before, so I win everything.
Yeah, your immune system is through the roof now.
I don't have to be vaccinated for polio.
Right. I am vaccinated. But, um, you know, there's obviously those momentary dips and that sort of stuff when things don't go exactly according to plan, but I'm really excited for the next. 25 year period. Well, I finished the warmup 25 years. So I'm into the next 25. That's good.
Yeah. The best is ahead. Uh, before you guys saw this piece from fatherly.
com and if, uh, stackers, if you want to follow along, it's stackingbenjamins. com. Just go to our show notes page for today's episode. and you'll see it, but you know what? We're just gonna, we're just going to cut to the chase here on this piece. So I don't think there's a need to follow along, but before you guys saw this piece, and I'm about to tell our stackers what age this is, what age did you think was happiest?
Joel, if I had said to you, what age do you think people have the most life satisfaction before you saw this? What age would you've said?
I think my knee jerk would have been early mid 20s. Like you're kind of at the prime of your life. You're probably the fittest you'll ever be. Even if you're not working out, you're meeting all sorts of new people.
You're like launching into your career. Sure, you don't have like buckoos of dollars. You haven't built up a ton of wealth yet, but you're kind of also oblivious to that to a certain degree, right? And so you're like, it's all good. I don't have millions of dollars in the bank, but I also don't really care.
You kind of start to feel a little more competitive late 20s, early 30s. So I think probably my knee jerk would have been early mid 20s. That like 24, 26 range. I love the part
about being your fittest without working out. Good. But I don't know if you guys remember this, but man, I remember my mom, I came home with like these four hamburgers from this Michigan joint called Hot Now.
Uh, OG and Doug, you guys remember Hot Now? Oh,
Hot Now. And they were like, I wish it still existed. 39 cents or something. Oh,
like 25 cent hamburgers. So good. Yeah. Like 99 cents for four of them. Anyway, I remember my mom just staring at me and she's like, just remember I'm like, whatever, as I'm shoving it.
Now I look at a hamburger and I gained 20 pounds. Like, it is just horrible. But, uh, Paula, how about you? Before you saw this, what age do you think, uh, life satisfaction would have peaked?
I probably would have guessed between 25 to 35. Just beyond Joel. Yeah, exactly. Exactly. Because right around, we'll say, we'll take 30 as the average.
You're old enough that you have some money, like you're not in dire, stressful financial situation typically. At 30, you're old enough that you have some money, but you're young enough that you still have your youth.
Boy, you know, what's funny is how, how different Paula, our lives were. Cause when I was, when I was 30, I was in the biggest dumpster fire of my entire life.
Tell me more about how great it was to be 30.
And often I think, kind of back to what Joel talked about, I don't know if I agree, Paula, because in that time frame when a lot of people start having children, that's often when your liabilities are the highest in your life. You're, you've got kids, you're starting to get houses, you know, you've got to have cars, and a lot of people, that's the toughest time financially.
Here, you know what it is? We've all hit DGAF. There is an age where you realize all that back then didn't matter as much as you thought it did. But when you're in your 20s and your 30s, everything is important. You feel like every move you make, whether it's parenting or career or, you know, choosing a spouse or a partner, you feel like every one of those is a major impact.
And the stress is so high. And it's not until you get into your 50s ish or 40s when you realize. Yeah, it was all going to work out anyways. I didn't need to be so stressed. And I think that's why our
happiness is going up. Well, and Joel's makes sense then because Joel's age was before that, right? Before all that stress started.
So that's why Joel's saying it would have been happier. Yeah,
it's typically pre k. I don't know. So I would
disagree with the before all the stress started. Cause when I think about, when I think about the times in my life that I was the most stressed about things that in hindsight didn't matter at all, it was like, Elementary school, middle school, high school, like panicking about my grades, like sweating, I'm sorry, maybe this is a South Asian thing, but like sweating because I got an A minus instead of an A.
All right,
we've had just about enough of that.
Yeah, Doug could have panicked about his grades more. Let's put it that way.
But like, you know, I just remember how stressed I was. Throughout high school, you know, because I was taking only three AP classes instead of four and oh my god Isn't that gonna look bad on my college transcript, right?
And then you grow up and you realize none of that
matters Yeah, OG, how about you? What age did you, would you have thought that happiness of life satisfaction peaks at before you saw this number?
Yeah, I was surprised to see this number, you know, in the article because I'm kind of with Doug I would have thought mid 50s or kind of early 50s just based on the people that I hang out with and I think a lot of it is more succinctly said by Doug when he said the DGAF thing.
And both of you guys, Joel and Paula, said this as well, it just in a different way. You said, I started doing the things that I wanted to do. I started focusing on the things that were important to me. I started spending time on the things that are more important with the people that were more important than, than doing what other people had assigned me to do.
Because that's what, you know, your whole life as you work through school and, As you're growing up and you start your first job, you're doing all of those things that other people are assigning to you. I've found that as I've gotten more and more engaged in the things that are just uniquely, uh, uh, interesting to me and the things that I'm uniquely good at, and got in, and continue to work to get rid of all of the things that, I do not care about, and I'm bad at, and I have no interest in getting better at, you know, and all that stuff, like, the better off, the better off I feel about everything, so, yeah, I'm amazing at golf, so I'm leaning into
it.
At the Five Freedom Retreat, there was a wonderful Australian woman who was speaking, uh, Lacey, we'll get her on the show, because she was excellent, but one of her things, that you guys all kind of refer to. She has a name for which she calls the s t to gold ratio. And so we got a bunch of s t in our life.
How do we get less of that? And how do we spend more time on the gold? Joel, uh, to your point, you know, slab diapers, dirty diapers, slapping you in the face. How do I get rid of that for you? Is it might've been just partly kids get to the age where they're fun instead of just dirty diapers.
Yeah, I mean, that's part of it, too, is I think there's phases, right?
There's ups and downs, and there's certain things, I mean, I guess I could have controlled whether or not I have kids, right? I had a say in that thing, but in that decision, but it's also, it's also part of the stage that you go through, and you can make the, you make the best of it, and there, man, so many of those times were, like, incredibly happy and joyous, but they're also just so Training, right?
And so those years, I still remember them with fondness, but I think when I was in them, I was like walking into walls and I just could, I felt like my eyes were just so droopy and just could barely make it through a day sometimes, but they were still happy times, just not quite in the way that I get to experience my days now.
And I am getting more of that, more of that gold in my life now. And so much of it is, is because my kids are just a little bit easier to deal with. There's less just physically taxing and demanding stuff that I have to partake in. I
remember my, my twins were that age, Joel. My son was an early riser and my daughter liked to, was an all nighter.
Like she was up late. So Cheryl and I got the best of both worlds. It was super fun. But I do remember like fondly some of that stuff. I totally do. But I would say my life satisfaction when they got a little older, definitely went up, even though there were times to your point that were awesome. And Paula, I think to you, what was it around 30 about the time that you became an entrepreneur?
Maybe slightly
before? Oh, it was slightly before that. So I started Afford Anything in 2011. So how old would I have been? Let me, let me hold on. Let me do the math. 20, uh, 26. I was 28 years old. I was 28 when I started to afford anything, but it was early. It was in its nascent years for the first handful of years.
Um, not, not doing much of
anything. But you get to 30 and you know, it's going to be a success, right? You're a couple of years in, you know, you're going to keep doing it, I would think. And at that point, Doug's, uh, uh, hypothesis, I guess we're going to call it for now of you're like, Oh, all AP test. Exactly.
Like to an entrepreneur, that doesn't matter as much as it did
before. Right, right. Exactly. So yeah, I think 30 is around the age where you've kind of figured things out for a while. You've tested a couple of different, you've had some work experience, you've gotten some work experience under your belt.
You've saved some money. Um, you've maybe bought your first home and you've like. You have some life experience. You've traveled, you've worked, you've done some things, you like, have test driven adulthood. And now you have just enough knowledge and just enough capital under your belt that you have a lot more options, but you still have youth on your
side.
And you've gotten to the point where some of those things that you thought mattered, or you thought were meaningful or important, now you're like, wait a second. That wasn't all the people told me it needed to be, and I think that helps to bring some relief.
Well, well, let's unveil this number. Good news for most of our stacker community out there.
Uh, anybody who's under this age, maybe still there's some good news for people over this age, but. Life satisfaction, according to this piece, new, uh, data out shows that life satisfaction decreases from age nine. So it goes up until nine goes down until 16. We will call that kind of puberty. I remember 17 and 18 for me being better years than 60, 16, like 12 to 16 was just miserable.
Then it steadily increases until age 70. Age 70 is, is the peak. Joel, I would think that's good news. Sounds good to me.
I'm like, Oh, 30 more years of like, of my joy increasing. That sounds fantastic. I'm, I'm thrilled for that. I wouldn't have assumed that. Um, although I don't know, I guess my parents are basically right at that age right now and they just retired.
Things are really good right now. And they, they're getting to spend more time volunteering, doing the things they care about, going on hikes. They're spending so much more time together. Uh, they're spending so much time, more time with us, with my kids. I see it. I think it makes sense if you're in good health, right?
And that's one of the most important things. If you can maintain good health into those years, I'm hoping that they're going to be really fun years too. It's
funny because I kind of look at what Doug said as like the beginning of this stretch, right? Where things kind of get better. I remember I was 17 years old when I realized that what the quote popular kids in school thought.
was irrelevant to me. And I remember for the first time I was like, I did this whole thing stupid. Like I all of a sudden saw that there was a world beyond my high school and that, that was great then. High school isn't
all bad, Joe.
He's like, why are you looking at me? But same thing. We're talking about Paula with age 30. And we're also talking about OG with just as, as you figure out that that stuff earlier on didn't matter. Maybe that's the beginning, but do you think with this? Emphasis on 70. Is it when we finally get to financial independence?
I mean, how much do you think, Paula, financial independence factors into this life satisfaction? I'm either close to it, I'm at it, or I'm at the point where I realize I'm never going to get it, so I might as well just be as happy as I can be.
Well, I think financial independence, if that's defined as the point at which work becomes optional, I do think there's a huge amount of psychological relief.
that happens at that age, whether or not you retire. In fact, whether or not you make any changes, it might look to the external world that nothing in your life has changed. You're, you're still working the same job, but knowing internally, knowing that that's an option, I do think that changes quite a lot.
And I think it, it also helps you take more risks, right? How many people do you hear about who start their businesses when they're in their late sixties?
Those are, those are often the most successful businesses, by the way.
Exactly. We, we interviewed this guy on, on the Afford Anything podcast, uh, Dr. Seth Stevens Davidowitz, who researches counterintuitive…
Findings about success and one of the things that he found is that there is a positive correlation between advancing age and success as an entrepreneur up until you reach around
I remember some of these big tech companies when they, uh, people got laid off, uh, during the tech wreck of 2000 to 2002 and the amazing brains that have worked their entire life for some of these big companies like IBM as an example.
And then you look at all the, and if I would have known we were going this way, I would have had like a list of names and companies, but it's mind blowing. The number of people in their fifties that went out and started new companies instead of going to work for somebody else. Oh, gee, you on board with that?
That financial independence may have something to do with it, or at the very least, the fact that even if I don't change anything, I, I don't need to worry about money anymore. Well, obviously
not having to worry about paying the bills or putting food on the table or, you know, retirement savings and that sort of stuff is going to have.
It's going to have a relief, but I don't know that happiness is lack of stress. It's not that 70 year olds don't have any stress in their lives. They just have different stuff, right? Or they've learned how to manage it, or it's just, it's a different priority. You know, we've talked all afternoon about the SAT scores and AP classes and recognizing how little impact that has on, on all of our path.
I mean, it has some for sure, but it's not, you know, necessarily life altering. But when you get to being, you know, in your 70s, what's the major issue there? Generally health, that's kind of the major issue. And that's probably more stressful having health issues than not having the money. So, so I don't know that it's not that there isn't any, it's just different.
Got seven decades of figuring out how to, you know, how to, how to deal with it and still be
happy. Yeah. More life experience behind you. Let's do one more before we go to the break. The second half of this conversation, I want to really get tactical. I mean, we're, we've kind of defined like what this is. So how do I manufacture it and how do I manufacture it quicker?
What do I go for? I want to do the second half today, but Joe, before that, there's a bigger standard deviation. It says between parents, you're a parent. So it says that being a parent. isn't more likely to make you unhappy. However, parents experiencing financial strain are more likely to become unhappy than non parents will ever be.
So a standard deviation of a non parent, much less than a parent, like financial stability and parenting, man, those better be on the same wavelength.
That's the exact line I was going to bring out here. Cause that's the one that struck me the most when I was reading this article. And I think it's a hundred percent true.
There's so much more. Kind of riding on every decision when your parents, cause you've got these, these helpless little beings that you've brought into this world and you've got to take care of them. And so if your finances are a mess and you feel like you can't adequately take care of your household needs, your stress levels ramp up to the max.
And so I mentioned my parents retiring. Well, when I was a kid. My parents, greatest human beings on earth, but they didn't handle their money that well. They had a bunch of money issues. It's massively influenced my life and my trajectory, but I still remember like, I can't imagine how stressful those, those years were.
And I was just a kid, like hearing the arguments and hearing the difficulties that they were going through. But I think that's so true. If you're a parent and it's, it's why starting early is so important on the personal finance front on starting to build up savings and wealth and planning for the time in your life when you want to have kids, because it.
becomes so much more difficult to enter into that phase of life if you don't have much financial margin.
Oh, I said that was the last question, but I think Joel, that leads to something else, OG, which is that I think there's got to be positive life satisfaction then based on what Joel said. You know, when you get out of credit card debt, your life satisfaction goes up.
Number one. When you start saving into these automatic plans like a 401k, your life satisfaction goes up. Just because you know that you've got the future a little bit on autopilot. Would you agree?
Well, undoubtedly. Again, taking away money stress. is going to make you feel better about what's going on for sure.
Up to a certain point, having more money or having money under control is going to provide, you know, some measure of additional happiness. But, you know, there's also all the studies that say after a certain amount, there's no additional unit of happiness for every unit of money. Um, once you've kind of accomplished that.
Hierarchy of needs. You know, you think about taking care of your food and shelter and, you know, the things that you want to do for fun. There's not a bunch of extra happiness given by going, well, now I've, thank God I had 6 million. Now I've got seven. I've finally had, you know, it's like, if you're, if you're not going to be happy with life at a million bucks or whatever, you're not going to be happy when you have 10 million.
I'm so glad
you brought that up. And I want to talk about that also in the second half of this, because Uh, studies also show that for some people, more money means you're a bigger d k. For other, for other people, more money means you're a more generous person, but that, that varies depending on where you are with life.
So we're going to talk about optimism. We're going to talk about tactics, but before we do that, at the halfway point of every Stacking Benjamins show on Fridays, we have this amazing competition, Joel. where we, uh, pit our three frequent contributors against each other, OG, Paula, and you're playing on team Len Penzo today.
So, sitting in for Len, and that means, Joel, we got some good news and bad news. Do you want the good news first or the bad news first? Always the bad news first. Well, the bad news first is that you're gonna have to guess first. Okay. Which is always a pain. We gotta tell our guests. We have to guess first, but, uh, that's because you're in first place team.
Hey, I know right? Team Len Penso has, uh, 14 OG snuck up on Paula last week to make it 13. 13. We going into the home stretch the last couple months and, uh, one point separates all of you. So no pressure, Joel, I'm sure. You know, no pressure. I'll be right by Lynn. I got this. You do. Got it. All right. Uh, we need to question though for this week, Doug, what's on tap when it comes to our trivia.
Hey there stackers. I'm Joe's mom's neighbor, Doug. 25 years ago, pop superstar, Britney Spears released her debut hit baby one more time. And I've been trying to get her my phone number ever. I'm starting to think maybe I center my old landline by mistake. That same year, 1998, saw the first ever mass produced MP3 player, the MP MAN F10, which cost 250 and only had enough memory to hold either 8 songs or nearly all of ACDC's Highway to Hell.
The pricey MP3 player paved the way for the invention of the iPod just 3 years later. Wished I'd known of the MP man when they came out. I could have invented the, the, uh, the, the Doug Pod, or, or the Doug, Doug Man, maybe? Oh, the iPod, the iDoug. I'm gonna do the iDoug. That's what I could have done. Codenamed the P68 during development, the iPod sold roughly 450 million units before Apple discontinued the line in 2022.
Luckily, I bought a bunch before they stopped making them. I'm just gonna make a fortune on eBay just as soon as I can get Joe's mom to list them for me. What the hell was I talking about?
I'm just wondering the same thing. How do we get here? Whoa, Wait! Where are you?
Britney Spears! Britney Spears! I hope you guys remember all of that stuff before.
All the numbers and all of the model numbers. It might matter. I don't know. Britney Spears and I, both, have been an immediate smash success, right? I mean, am I right? It was actually Celine Dion! who was the number one selling female artist of the year of Spears debut. Don't take it personally, Brittany, I'm still your number one fan.
Here's today's trivia question, it's probably going to be obvious to you by now. How much did Celine Dion earn in 1998? I'll be back right after I check the latest bids on my Beanie Babies. It was so linear, it was just such a straight shot from the open to the
question. You're welcome, America. All right, Joel, with all that data, Celine Dion, 1998.
Uh, what do you think, and how much did she earn? All right, I'm
gonna say 38 million dollars.
38? It sounds like you put a lot of thought
into that. I did. Tons of thought. Yes. I did. I've been doing a lot of math while Doug was speaking the whole time.
All strategery. OG. Oh,
um, uh, Celine Dion. Uh, what year? 98.
Adjusted for inflation or the actual dollars?
For God's sakes. Not adjusted for
inflation. Pre tax numbers as well. Pre tax.
Pre tax. Oh. That's
right. Top line. What is her AGI? That's what I want to know.
Not how much she told the
IRS she made. Right. Just what she told Vanity Fair. That's right.
Just some, what some third party website estimated.
Celine Dion makes some bank. She making some bank. She's making a ton of bank now. Whether or not she made bank in 98 is a different thing. I'm gonna say she did. I'm gonna say she's killing it. She's slaying it back then too. Right and even. Nine figures. One hundred
million dollars. Wow. We got 38. We got a hundred.
Paula? That means she should be a billionaire right now if she was investing properly, right? She might be.
Wow. Is she? Maybe she is. Do we know? Anybody? Buehler? Wow. I don't know.
Don't know. No, I don't know. I don't know if she's a billionaire, but I'm gonna take the under so I'm gonna guess 37 million nine hundred ninety nine thousand nine hundred ninety
nine.
Oh, you're the Celine Dion non believer? Oh,
she's just playing the prices right. The right way is what she's doing.
Welcome back to the show, Joel. It's been a while, Joel. You got to get the rust off, but she was going to do that to somebody. It's so dirty. Yes. Paula, what do you think the real number is?
Probably 30 mil. You're thinking maybe 30 million? All right, but the official is 37, 999, 038, 100 million dollars. Who's right? We're going to find out in just a minute, uh, right after this. Joel, you opened things up with 38 million. You feeling pretty good about
that number? You know, I thought I overshot, but…
I don't know, once I heard OG's guests, I was feeling pretty good.
Yeah, he gave you a lot of room, so you do have a lot of upside. He gave me a lot of wiggle room. The bad news is that woman next to you on camera didn't give you a lot on the downside. I know. Paula37999, you seem pretty confident. Yeah, you know
I have a lot of space on the downside, so I'm feeling good.
I'm feeling decent.
But Paula, the big downside is the number of years where I've asked you if you feel confident. I know. And you shouldn't have.
Right. And you did. Right. I've learned never to trust these feelings. Where
I actually look down, down the panel here and OG, uh, has a history of being fairly close.
You feeling good?
No, it's out in the dark. I do think that she's probably a billionaire now, but the more I thought about it, the more I'm thinking that most of her money probably came with the residency thing, you know, in Vegas, kind of post facto. Much later.
Yeah. So, well. There's only one way to find out, uh, I'm sure Doug can tell us.
Doug, what do we got man?
Hey there, stackers. I'm Catholic School Dropout and iPod DJ Joe's mom's neighbor, Doug. During the break, I bought a bunch of albums from the late nineties on Apple Music. This iPod, flipping businesses costing me a fortune upfront. It'll pay off. Today's trivia question is, how much did Celine Dion earn in 1998?
The answer? After the debut of her mega hit, My Heart Will Go On, which was both a song written for me after I told her we should just be friends, and also, secondarily, for the movie Titanic in December of 97, Celine Dion topped the charts for months! She even came in at number 13 in Forbes list that year of the highest earning celebrities in 98.
And she's currently worth about 800 million. Close. Yeah, close. But here's the thing, in 98, she brought in, well, 45 and a half million less than OG guests, 17. 6 million more than Paula guests, and 17. 5 more than Joel slash Len guests, because she brought in 55 and a half million dollars. Wow. My heart might stop, actually, but that means Joel, our guest, is our winner.
That's
for you, Len. Mr. Larsgaard, nice work. Thank you very much. Good job. All skill. 100 percent skill. That's right.
It's just all the calculations I was doing here. You know, give all the credit to this brain. Uh,
Paula.
Wow. I'm stunned. I'm stunned.
Off by two dollars, right?
That is true. You know, uh, with only what, maybe seven more contests yet, Len getting a two point lead now.
Big, big, big
deal. Big time. Big deal. We'll have game night one of these nights. There's a three pointer coming. We'll see.
So if we do a game show episode, you mean? Yeah.
That's what I mean. Game show episode.
Time for the second half of today's show. This second half is brought to you by depositaccounts. com.
Joel, you know what happens when you go to depositaccounts. com? Tell me. Well, I'm glad to, because you can compare more than 275, 000 deposit rates from over 11, 000 banks and credit unions and do it all for free. In fact, we're recording a little bit.
That's just what I was gonna guess was gonna happen if you went there.
That's, it's funny. Took the words right out
of my mouth. He's got the light show going for depositaccounts. com right now behind him. Uh, how did you get that one? What was your motion? Oh, well, he does know what he's doing.
I figured it out. I found out what button does it. But I don't know what the reactions are.
I'm going to have to look it up. But anyway,
Joel, when you go to savings, when you go there, you can look at the top 1 percent of savings accounts. Top 1 percent is 4. 89 percent APY. That's the top 1%. Listen, if you've got the national average, you're at 0. 47%. Compare, switch, ditch your low rate, go to be within the top 1 percent depositaccounts.
com. All right, let's go to the second half of this. I want to start here. So Joel, let's start with you, man. If we get happier as we get to what Doug said, the point that we just don't care anymore, and we realize that, you know what, doing it my way is probably better, and the stuff I thought mattered didn't, and then we get to financial independence, and we kind of all agree that it probably gets better then, should we focus on reaching financial independence as fast as possible, because that's going to give us more life satisfaction?
No,
I don't think so. I think that is probably, at least, There's some amazing people in the fire movement. I think the fire movement as a whole has been a massive swell of good for anybody trying to get their finances together. But I think at the same time, the fire movement, or just trying to achieve financial independence as quickly as humanly possible, it can diminish your ability to enjoy your life in the here and now.
And so I think it's really important. To try to strike that balance. And so like, for me, I'm like coast fire or whatever. Right. And so like I could stop investing altogether or whatever, but I could have worked harder earlier on or, or shoveled more money into those retirement accounts, bought another investment property and probably made myself more miserable in the process for some of those really important years, especially when there are other things that really needed my attention.
And so I think. Taking a, uh, a slightly prolonged approach to achieving financial independence is going to make most people happier. I've just met too many people where it was like, I had to get it done in 9 years or 11 years or something like that. And it sure sounds like those, that decade or decade plus was this hellish slog that a lot of people went through to achieve this number on a paper that, in the end, didn't actually bring as much satisfaction as they thought.
Paula, you're nodding your head.
Yeah, yeah, I think that's absolutely true. And I think there's a distinction here between lean fire and fat fire. right? So people who are pursuing lean fire often try to do so through shrinkage, right? They just try to cut and cut and cut and cut and shrink their way down to the most bare bones life possible so that they can then retire as early as possible.
So that's, that's Jacob from Early Retirement Extreme who lives on a budget of 7, 000 per year, right? Those types of examples. You see people who are just, they're obsessed. I was, I was having this conversation the other day with Brandon, mad scientist, and we were reflecting, you know, he was talking about how when he was in his twenties, he wouldn't turn the heat on in Scotland in winter.
right? It was like freezing cold, but he refused to turn on the heat because he just didn't want to pay the heating bill. He had plenty of money. He was an engineer, software engineer. He just didn't want to pay the bill because that money, compounded over 40 years, would be, you know, so much more. So, You know, when you get to that kind of a almost obsessive mind space, it's not sustainable.
And eventually, the pendulum is going to swing, and when it does, it's going to swing hard, right? It's going to be the, the sheltered kid who then just goes and
parties. Yeah, or even if you can sustain it, the people around you are probably going to really dislike you because of your intensity in that direction.
Like, your spouse might be like, turn the heat on, man. You know what I mean? And so I, I, Yeah, I think that that can be, that can be a real problem that a lot of people experience and they, they hear what can be true about how much they can build wealth and the more money they funnel away. Like you see the charts and you like run the numbers on a calculator and you're like, holy crap, I could be financially independent in nine years or something like that, but you don't realize that those nine years are just going to be like potentially some really, really, really difficult years in order to achieve that goal.
And if you just stretch out the goal a little bit, you might actually be able to enjoy your life in the meantime while you're working towards it.
Enjoy the time and just enjoy the ride and get there at a, at a decent time, maybe even ahead of a lot of people, Joel, just because you're intentional.
Yeah, I mean, I think that's the thing is you are going to get there ahead of most people, even if you extend that timeline out.
There's no need to, to rush and go, go nose to the grindstone, 75 percent savings rate necessarily. And let's say you're making ridiculous sums of money and you can put that much money away. I guess that's fine, right? But, um, I think for most people, what it. takes the amount of sacrifice that it takes, the amount of things you have to put off that you would like to do now, or the amount of work that you have to engage in to make the income, uh, in order to achieve fire.
It's going to disallow you to enjoy some of those hobbies, uh, or in some of those friendships that are really meaningful and important too. And a mutual friend, Wes Moss, he writes about the secrets of the happiest retirees. They have more core pursuits that they enjoy, and they have healthier relationships.
And the thing is, you can't Turn that off and on like a light switch. You have to be engaging in those things throughout your working years. And so if you're like, uh, think that you're going to like hit that fire switch, you're going to retire and then you're going to be like, all of a sudden, super happy and thrilled to get to enjoy all those things that you haven't actually been doing for the last decade.
Well, it's unlikely that those things are going to be as enjoyable as you thought in your relationships, like all your friends are probably still working and so you might find yourself twiddling your thumbs, not sure why you worked that hard to
get there. We've been quoting that same stat a lot here, Joel.
I love that stat. It just shows this, you know, where, where you really need to head. It's interesting, OG, this piece walks into emotional states, right? Positive emotional states versus negative emotional states. And certainly when we're investing, we're saving, working on a risk management, we're dealing with these emotional 9 to 24, decrease then until 60s.
We actually. experience fewer negative emotional states after 24 until we reach 60. And then our negativity tends to go up. And that might have a lot to do with health by the way, right? After age 60, we might start getting a little negative about health. But on the other side, when it comes to, uh, positive emotions or positive emotions tend to just get better, but let's dive into that.
Emotions and Investing, if we're in the middle of investing, right? Fighting this fear that you won't have enough. How do you get past that? How do you make it a happy ride? And still try to keep an optimistic attitude. I think
Paula said it earlier, you know, you can't not do everything for a long period of time then all of a sudden just jump in and start trying to do stuff again.
It's like the trainer telling you. Only eat this it's like that's not sustainable over a long period of time the guy that I'm working with right now It's like I'd rather you eat a piece of dark chocolate every single night Then forgo chocolate for the next five weeks and then eat a year's worth of chocolate in one sitting because you can't take it anymore And that's gonna happen with you know That lean fire thing of like trying to like cut so much that you're just gonna snap one day You know, so when I when you think about like investing And how that turns into behavior and how that turns into happiness and how you're thinking about all this stuff, you have to give yourself a lot of grace.
You have to give yourself a lot of room to do the things that are important to you now. And also, you know, make sure you're setting aside time and energy and resources. That's the investing side for the future. A couple of years ago, we all figured out pretty quickly that tomorrow's not promised to everybody.
And, you know, the pendulum probably swung too far that direction and that kind of YOLO type of, you know, mantra. And now it's maybe starting to think about going the other way a little bit. But I think it just has to, it has to work around balance. There's nothing that says that you absolutely positively have to be done.
with saving money or investing or work at age blank. You don't have to, you know, if you get 8 percent instead of eight and a half percent, okay, that's fine. You'll be fine. It's going to be okay. Because what don't you know about the next 50 years of your life? Uh, almost everything, you know, like we don't know anything about the future.
We don't know anything about what things are going to cost or what we're even going to want to do. All it takes is just looking backwards a half of a generation to. To really profoundly see all of the changes. I remember a discussion with my grandfather when he locked his keys in the car and he picked out his cell phone out of his pocket and he called up OnStar and they unlocked his car.
And he was telling me this story about how amazing that was and I said, Grandpa, when you were 40, which was in 1959, could you imagine a guy coming to your door and going, Augie, boy, do I have an investment for you? Here's how it works. First you're gonna have a car and like in the driveway and you're gonna lock it But you don't lock with the key you lock with a button, but somehow you're gonna forget that button It's gonna be inside the car and to unlock the car.
You're gonna pull out your telephone Which isn't connected to the house at all. It's in your pocket It's about this big and you're gonna press some buttons on it not dial anything You're not gonna talk to anybody and ask permission to dial. Could I be connected to the Johnson family, please? You're just gonna press the buttons instantaneously be connected to somebody halfway around the world who automatically knows exactly where your vehicle is through an array of satellites, which are things that are powered by nuclear propulsion in the atmosphere that were launched into space at 20, 000 miles an hour on a Tuesday.
And instantaneously they go, Yeah, sure. No problem, Augie. Click, click, click. And immediately your car's going to be unlocked. How much do you want to invest? We're so like you would have never
done that. We're so afraid of it. We're so afraid of that. Paul, you talked about this about AI right now on the main stage that we're afraid of.
We're afraid. I mean, you hear it every time something is up in the stock market. We, we live in fear, right?
It's natural to be afraid of things that are unfamiliar. And every time historically that we've had some new disruptive technology, it has typically always been met with fear from the general public.
And so the example that I gave in my talk were, uh, self operating elevators. It used to be that every elevator had a, an elevator operator who worked in it, right? You see this in old movies. It's typically a man with a fancy hat who's in the elevator and he presses the buttons and he's the elevator operator.
I
still felt those elevators at FinCon were weird. They were weird. There was a bank of six elevators and you would just put in what floor you're going to and it would tell you which elevator to stand in front of. You get on and it would automatically take you to your floor. And I was like, does he really trust I'm going to end up at my floor?
When
you were talking about that, it made me think of people, uh, gas pump attendants and how that's something similar. That's a similar thing where I think it's still in one state. I think Oregon finally
outlawed it, right? Jersey
just got rid of it. Oh, they did?
One of them did. And so it's so funny. It's one of those things where a long time ago, you'd have been like, pump my own gas.
That's insane. You know? But now you're like, why would I need someone to pump Uggy
whip sellers. Right. Or
shoe ers. Yeah. Well, how important then, Joel, do you think optimism is in this whole game? Having a more optimistic attitude? Oh,
man, I think it's huge. And I don't think it's some sort of like manifest your reality through good thoughts.
I don't necessarily think it's that. And I so I don't think it's being disconnected from reality. I don't necessarily think that's what optimism is. But I think we have entered this pessimistic era in in the United States where we have, um, it's not like everything's bright and sunshiny for every single person.
But when you take a look at the numbers, when you look at the stats, and when you see the reality of like net worth growth of the average American or, or low unemployment and, uh, just the technology that we have at the palm of our hands, and just how much better off we are in the 1700s. I mean, it just, when you look at all of that kind of stuff, it's amazing that we still have such a pessimistic Outlook.
And so I think a big part of it is kind of changing the way we approach life and, and being thankful for being gratitude as part of that thankfulness. That's something we practice in our house every single night. It's, we do this rose, thorn and bud. What's like, what was great that happened today? What was like crappy that happened today?
And then what's the thing you're looking forward to in the future? And I think the more we can practice that we can call out what's good, the more it helps us to be able to see what's actually good in our lives and to anticipate what Good is coming down the pike.
Joel, if you're looking to mix it up, you can do the Rosenthorn and then we do a Wiggly Worm, which is a funny thing that happened today.
I like that. All
right, might add that one in. That's
awesome. Uh, research, Joel, agrees with you. There's this study that, uh, continually is referenced when I looked at the role of optimism when I did some research on this. And, uh, the research back in 2001, but everybody points to it still today. This is from, uh, the journal of personality and social psychology from researchers at Rutgers, Carnegie Mellon University, Miami, basically said, people with an optimistic outlook do way better in terms of not just their investing success and their financial success, but just they're more likely to get the job.
They're more likely to be people that, and, and what's funny with, I liked about this research is I dug in people, you know, they asked the chicken or the egg thing. Are we born? Optimistic and then because of that things go better for us or can we develop it and they believe very strongly you can you can try to develop that you can really work on that yourself and change everything and by the way the big thing that these guys found was optimism, goes along with something we talk about with longevity and with this feeling of being being happy in life that we've been talking about today having good social circles.
People want to be around optimistic people, and because of that, Joel, to your point, people need to have a community. Wes talked about that in that book that you referenced too. You need a community as you get older, and you're much more likely to have one if you're optimistic. From
what, everything I've read, it's like a 25 75 split.
Like, 25 percent of your personality is kind of ingrained when it comes to optimism or pessimism, and then the other three quarters, you have a lot of say over, right? And so, it, there is… A lot of autonomy that you have in how optimistic you are in your approach to life. And one of the interesting things too, on optimism, like they, there was a study of like salespeople at one point and the most optimistic salespeople made a lot more sales.
They made a lot more money. They were more successful in their career and they had a lot more fun doing it. And so I. I think there's a lot of truth to people gravitate towards the optimist. I was like sitting next to, on the way to FinCon, this lady, middle aged woman, and she had been in sales for years.
And she was like, I just love people. And she was on her way. She was like top three out of 30 in selling for her company. And she got like a special trip because of it. I was like, no wonder you're awesome. Like you, you, she just wanted to chat the whole time. I kind of wanted to take a nap, but anyway, we hung
out, you know, sometimes that bothers the crap out of me, right?
It depends on the day. Keep your
optimism to yourself, lady. Right, exactly. But I was like, of course, of course you are the one who's crushing it because you love people. Like she said that so many times, she's like, I just love people. And I think the more interested you are in others, the more optimistic you are about the future, the more good things are going to come to you in your career and in your wealth building efforts.
Let's end this on that note, which is, I'd like just very quickly from each of you, As we say goodbye, uh, what's an optimistic thing our stackers need to hear? What is, what's an optimistic thing about saving, investing, your ability to do it? OG? I think
the biggest thing to recognize is that you have way more time than you think you do.
Wherever you are, we're talking about being at, being 30 and you've got your life figured out by then and probably have tons of money. That's, maybe that was Paula. Not OG, not Joe. Um, I'm waiting for all of that to show up in my life, which would be great. Anytime I was ready to have it figured out, but wherever you are, you've got plenty of time.
So don't get stressed. You got plenty of time. I love these stories of
people that started in their fifties and still make it. I think, I think if you do
this, you're supposed to do something.
Oh, he's, he's trying to, you got to make the fireworks go off behind you. Oh, firework.
Like I can do that.
This is a function called reactions as part of one of the later Mac OS's, and he's got reactions turned on.
I
just figured it out. Yep. Yeah. Everybody's really
loving this. There goes balloons. It's great in an audio podcast as we get silenced as OG tries to make the balloons go up. Yes. Uh, Paula, something optimistic our stackers need to hear from you. I would say
we are at the precipice of some of the most astonishing technological innovations.
that our society will ever have seen. AI, AR, VR, innovations in biotech. OG talked about how the world in the 1950s, right, with, with unlocking a car, you know, a car key, is unrecognizable today, right? Because today we've got these smartphones and, and if you think about what the world is going to look like 50 years in the future, The people of 2023 are going to look primitive.
And so given that we are on the cusp of so, so many innovations and so much advancement, you know, that's just a breeding ground for opportunity, both as an investor and as an entrepreneur. So. There's a lot of reason to be optimistic when we're on the verge of so many big advancements.
Joel, you got the last one,
man.
Yeah, I think your outlook is almost like a self fulfilling prophecy. The more pessimistic you are, the more prone you are going to be to see the negative, to see the downside. And the more you can hone, harness, and kind of propel yourself to
I thought you were looking for another H word. He totally was.
I should have.
Uh, the more you could like really push yourself in that direction to see what's good, to see the good currently in the here and now, name it. And then I think the more you're actually going to see the good things happen in the future and the more good things are actually going to happen to you too.
That is, I think, a fantastic note to leave it on. Guys, thanks so much. Let's find out what's happening. where you are before we, uh, well, this is the section we call the back porch. We're going to go out in the back porch, see what's going on in the neighborhood. And we start off with the people on the back porch with us, which are, uh, OG, what do you got going on this fine weekend in November, my friend?
Oh,
goodness gracious. Uh, well, uh, just trying really hard not to turn on our Christmas lights. We're an early Christmas light turner honor. I'm going to do it. We're just, uh, you know, probably going to do it too. We're probably going to do
it. I'm going to do it. Time goes, you talk about, you have lots of time.
When it comes to Christmas lights, you can't start soon enough.
There's not enough time. It's with Christmas lights.
I agree. I'm for this. I am
for this. They've been in Costco since September. That's
true. Nope. I am firmly team Christmas lights don't go on until after
Thanksgiving. Bah humbug. Bah humbug, Paula.
Keep that, keep that crap to yourself. And by the way, I also like the idea, the lights, we can take down the trees after Christmas happens, but I still like the idea, especially in the Northern states of leaving the lights up. all winter long. Cause once you get to January and that crap comes down, it just gets depressing.
Like, let's leave the, let's leave the fun lights and keep it, I don't know. We, we got to start a revolution there. Paula, what's going on at the Afford Anything show? Well,
on the Afford Anything podcast, Tiffany Aliche, the Budget Nista joins us. I think I knew that. How did you guess? No idea. So Tiffany Aliche, the Budget Nista joins us to talk about, uh, she shares her personal story and then we talk about how to reach financial wholeness, 10 steps to financial wholeness.
Awesome. And that's where finer
podcasts. Yes. And that'll be at the end of the month. So coming up.
Yes. So you can get prepped by listening to the other shows. Like it's a ramp up to that amazing show. Exactly. Yes, exactly. Yes. Maybe, maybe spend some time also listening to this amazing how to money show.
You should do that. Right, Mr. Larsgaard. We totally should. Absolutely.
What are you doing with your life? If
you're not crazy man, Matt got going on.
So, okay, we have an interesting interview episode coming up with a guy who's an expert on pre nups and I gotta say, I'm the kind of person who's willing to have my mind changed.
My mind was changed in the process of researching and recording that episode, so. Follow us on that
train.
What was your thinking before this and what you're thinking now?
So I was a hopeless romantic who was like, who needs prenups? And when you're, when you're saying all the things you say when you get married, why in the world do you have to make this legal document in case things don't work out?
But I think a couple of the most compelling things were how expensive it actually is to get a divorce and how time consuming and how having it. Planned it potentially in advance having those, those, those ground rules can save a lot of pain, but also the reality of the fact that there is a prenup in place, even if you don't create one because of your state specific laws and the judge who could rule in really any direction.
So, um, yeah, that, that really swayed my mind and I was like, Oh, okay. I think prenups. make sense for, for most people. Awesome.
And that's on the how to money show where finer podcasts are distributed. Or at least average ones. Come on. Amazing ones like how to money. We try to be you. We want to be how to money when we grow up, by the way, while we're out here, I want to, before we say goodbye, uh, you know, at the end of our shows, we kind of stopped talking about money, but I do want to talk about the future a little bit.
Cause you guys were talking about, Oh gee, you brought this up. What was something when you were a kid? When you were a kid, you thought was going to be amazing, like that you heard coming in the future that maybe is not as cool in real life. Let me tell you what I heard about in second grade that this is like, this is such an old guy story.
I'm going to ask you a question,
but I'm going to answer it first.
Yes. Well, let me tell you what I'm thinking about, because I'm excited about this and I want to hear what you guys have to have to say. But I'll give you an example, which is Mrs. Wright, my second grade teacher, taught us that these UPC symbols on the back of every item that you buy, you would be able to go to like a grocery store, get this, and you could scan it in yourself.
And put it in a bag and that was like the future and it was so neat and shiny and that was going to be amazing. I remember telling my mom about how cool that was and of course now I'm like, No,
we all bitch. I
wish somebody could do this shit for me. Like, I'm going to keep your hand in the air. They got the damn light on and nobody comes around at Target for like, you know, two days, it feels like if I have
alcohol in my cart, I will not go there because I don't feel like having them have to come over and check my license
every time.
Which means I've never once
been to the self checkout. That's right.
Joel, for people that didn't hear that, say that one
more time. Which is every time he's at the, in the checkout line. So
weird. Yes. But
you guys got one of those that you thought as a kid was going to be the future is so cool. And maybe the present doesn't live up to it. Okay,
so I distinctly remember in middle school, it was like 6th or 7th grade, it was before the unveiling of the Segway, and I just remember them being like, it can fit in this bag, and it's gonna change the future of humanity, and I was like, what is this thing gonna be?
And then it gets, is it a hovercraft? No! And then it gets revealed, and I was like, That's it. That's all, that's all you got. And, uh, I've never been impressed with the segways and I've never taken one of those tours on a segway. You look ridiculous. So,
Oh, I love the, I love the
segway tour. Electric scooters are kind of cool to
zip around.
Oh, the electric scooter thing is, is pretty good. We got around Austin, especially with the, that, uh, parking lot, they call a street system. Yeah. We got around very, very quickly that year. What else you guys got?
I remember a picture in a book when I was in grade school of like these large communities underwater in the ocean.
And I couldn't wait. I wanted to live in one of those, like the tunnel systems with these huge globes. You watched Little Mermaid. Yeah. It's underwater. And I, I just thought that's going to be awesome. I want to live like that. That's
the, uh, that's the one that they're building in Saudi Arabia, right? It's underwater?
No, no, no, no. I'm saying like the, it's a similar concept, right? It's the, it's the all encompassing, you know, out in the desert community out in the middle of nowhere. And it's like, you know, a hundred stories tall and five feet wide. And it's like literally like 40 miles long. Yeah. They've already started it.
It's not a, it's not even a myth thing anymore. It's
the underwater city, uh, Doug, that's not like what Joel and I were talking about. That is, yeah. Still a myth, right? I mean, Oh, you
wanted an example of what was, no, that's,
that's okay then. And I would have been surprised if Doug was like, no, it exists. And of course there's the last one, which is zoom, right?
I mean, remember the Jetsons where we can see each other, like, this is going to be so cool. And now it's like, uh, Hey, Doug, you're on mute. Hey Doug, you're on mute. Yes. All right, that's going to do it for today. Man, there were a lot of lessons. This was great. Joel, Paula, OG, thanks for joining us for this Friday fun, uh, way to kick off the weekend.
Doug, man, take it from here. What should we have learned today? Well, Joe,
first take some advice from Joel Larsgaard. Daily reflection on your roses, your thorns, and your buds will get you on a path to happiness sooner rather than later. Second, if you're in your high stress years of your 20s or 30s, like I am, you can breathe easy knowing that as you age, there's a big giant ball of happiness on the horizon, mostly because, no cap, you're about to figure out what slaps and what you can sleep on.
But the big lesson? Make sure you check what things are going for on eBay before you stock up. Unrelated, if you've wondered where you can find all of your favorite music in one place, boy, have I got a deal for you. Thanks to Joel Larsgaard for joining us today. You can catch more of Joel on his podcast, How to Money, wherever you are listening to me right now.
We'll also include links in our show notes at stackingbenjamins. com. Thanks to Paula Pant for hanging out with us today. You'll find her fabulous podcast, Afford Anything, wherever you listen to finer podcasts. Thanks also to O. G. for joining us today. Looking for good financial planning help? Head to stackingbenjamins.
com slash O. G. for his calendar. This show is the property of SB Podcasts, LLC, copyright 2023, and is created by Joe Saul Sehy. Our producer is Karen Repine. This show was written by Lisa Curry, who's also the host of the Long Story Long podcast, with help from me, Joe, and Doc G from the Earn Invest podcast.
Kevin Bailey helps us take a deeper dive into all the topics covered on each episode in our newsletter called The 201. You'll find the 411 on all things money at The 201. Just visit stackingbenjamins. com slash 201. Wonder how beautiful we all are? Of course, you'll never know if you don't check out our YouTube version of this show, Engineered by Tina Ikenberg.
Then you'll see once and for all that I'm the best thing going for this podcast. Once we bottle up all this goodness, we ship it to our engineer, the amazing Steve Stewart. Steve helps the rest of our team sound nearly as good as I do right now. Want to chat with friends about the show later? Mom's friend Gertrude and Kate Yunkin are our social media coordinators, and Gertrude is the room mother in our Facebook group called The Basement.
Say hello when you see us posting online. To join all the basement fun with other stackers, type stackingbenjamins. com slash basement. Not only should you not take advice from these nerds, Don't take advice from people you don't know. This show is for entertainment purposes only. Before making any financial decisions, speak with a real financial advisor.
I'm Joe's mom's neighbor, Doug, and we'll see you next time, back here at the Stacking Benjamins show.
What do you suppose they
call that? A novelty act? I don't know, but it wasn't too bad. Well, that's a novelty.
✕
Join 9K+ Stackers improving their money savvy.